How unique the business environment in Sweden is 3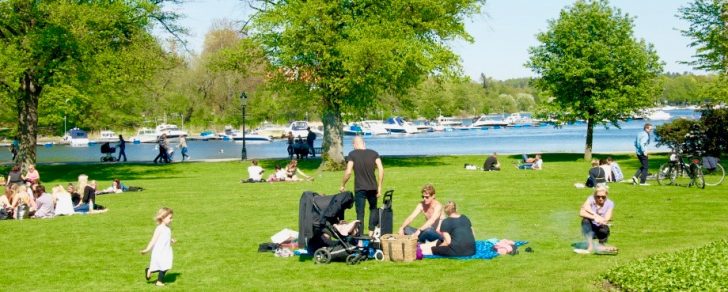 The government supports business activities, on the other hand, companies have a duty to pay a lot of money for social benefits.
Social Insurance
The cost of the social insurance that companies must bear is extremely high (31.42%)
Pension
Sickness insurance
Unemployment insurance
Insurance of childcare leave
Regardless of the form of employment, companies must bear the cost of the social insurance for non-full-time workers (31.42% same as for full-time workers).
Consequently, labor cost per hour is fundamentally same regardless of the form of employment.
The benefit of having non-full-time workers is not a financial reason like cutting labor cost, but it helps companies have flexible business activities since they can expand and contract employees' working hours and lay them off easily.
Thoroughness in a capitalist economy
Unemployment rate has been ….
1.7% (1990) → 9.4% (1994) → 6% (2000) → 9% (2009) → 7.8% (2015)
According to Eurostat, the employed rate towards the working population is 80.5% (2015), which is higher than other OECD countries.
(France: 69.5%, Germany: 78%, Spain:62%, Italy: 60.5%)
The government does not spend money to bail out declining industries because they strongly believe that money should be spent for structural changes promoted through bankruptcy.
Instead, the government supports (subsidizes) workers to get training for acquisition of knowledge and skills to get a new job.
The expenditure for this towards GDP is 1.0%, which is larger than other OECD countries (Japan 0.3%). The government offers security of lifelong learning and the systematized support for unemployed people. They believe that this can allow people to have a fresh start again.
Public construction had an role in effective measures to counter unemployment, but as a result, it delayed structural changes.
In order for the Swedish government to smoothen the structural changes, they protect unemployed people with a benefit of unemployment insurance for a while and they are able to ease the resistance against the structural changes.
As a result, recoveries of companies' performance became faster since they are able to dismiss employees at an early stage of stagnation.
The fixed wage system
In Sweden, same wage is paid in the same type of job regardless of the differences in productivity.
To realize the system of "the same labor = the same wage",  wage and working conditions are conferred and determined through the central negotiation of labor unions and the federation of the management.
The organizational rate of labor unions is roughly 70% according to Eurofound (Japan is 18% = therefore, very bad working environment is usual).
There is a small difference in wages between different ages, men and women, and full-time and non-full workers.
On the other hand, unproductive companies which are not capable of paying average salary are doomed to become obsolete.
If a country (like Japan) wants to correct the serious income gap between full-time and non-full-time workers, the evaluation system of abilities for some work which can realize the system of "the same labor = the same wage" should be introduced and regulative reform which promotes the mobility of labor market is needed just like in Sweden.
In general, Sweden is well-known for high taxation, but why did Swedish people come to accept such a heavy burden?
This is because the government secures equal opportunities for individuals and expands safety-net which allows people to be able to have a fresh start. As a result of this, they had no choice, but to have a heavy burden.
Therefore, it is not an equality as a result of competitions, but securing the equal opportunities which can become a ring for competitions is the Swedish social security.
This has created even economic benefits. For instance,
Macroeconomic growth is better than other OECD countries
2010 IMD International competitiveness ranking #6
2010 International Economic Forum International competitiveness ranking #2
I still remember my first talk to a local person in Sweden about taxation. He said,
The taxation in Sweden is very high especially for income. However, we pay tax and can see where the tax is going to. You guys pay tax in your country, but you can't see how the tax is going to be used.
It could be said that there is a mutual trust between the government and the citizens. On the other hand, this system has also generated sort of complaints of people. I'll study more and keep you up to date about it.