List of next unicorn startup companies in Japan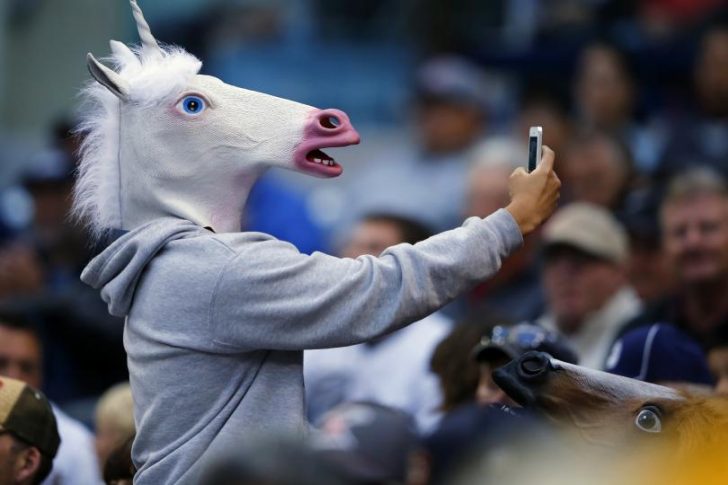 Photo: Mike Blake/Reuters
Unicorn is a startup company valued at over $1 billion.
The term was coined in 2013 by a venture capitalist Aileen Lee, an American seed investor who was a venture capital investor before.
She chose the mythical animal to represent the statistical rarity of such successful ventures.
According to TechCrunch, there were 267 unicorns as of September 25, 2017.
World Top 20 Unicorn Startups
Company
Country/ Post Money Value/ Total Equity Funding/ Market
1. Uber
USA/ $62.5B/$8.6B/ Transportation
2. ANT Financial
China/ $60B/ $4.5B/ Financial Services
3. Did Chuxing
China/$50B/ $13B/ Consumer Internet
4. Xiaomi
China/$45B/ $1.1B/ Hardware
5. Airbnb
USA/$31B/ $3.4B/ Consumer Internet
6. Space X
USA/$21B/ $1.5B/Aerospace and Defence
7. Palantir Technologies
USA/$20.33B / $2B/ Software
8. Toutiao
China/ $20B/ $3.1B/ Consumer Internet
9. Wework
USA/ $20B/ $5.45B/ Real Estate
10. Lufax
China/ $18.5B/ $1.7B/ Financial Services
11. Meituan-Dianping
China/ $18B/ $4.34B/ Consumer Internet
12. Pinterest
USA/ $12.3B/ $1.47B/ Consumer Internet
13. Flipkart
India/ $111.6B/ $6.12B/ E-Commerse
14. Dropbox
USA/ $10.35B/ $600M/ Software
15. Infor
USA/ $10B/ $2.5B/ Software
16. Stripe
USA/ $9.2B/ $440M/ Financial Services
17. Spotify
Sweden/ $8.53B/ $1.06B/ Consumer Internet
18. ZhongAn
China/ $8B/ $934M/ Financial Services
19. DJI
China/ $8B/ $105M/ Hardware
20. Koubei.com
China/ $8B/ $1.1B/ Local Business
108 Next unicorn startups in Japan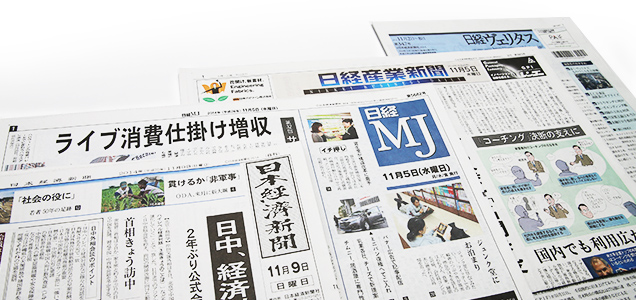 Here in Japan, unfortunately there are not as many unicorns as in 
other entrepreneur-friendly countries (cities)
.
However, just recently, the Nikkei, Japan Economics Newspaper, has announced "next unicorn startup firms" having large potentials to become unicorns in Japan.
【Beautiful Japan】Japanese Lamp(LED)縦格子行燈
According to their investigation, there're
108 next unicorn startup companies
in high technology fields such as AI, IoT, ICT, fintech, robot, space, mobility, e-commerce, internet service, biotechnology, materials, energy, health care, etc.
So, I'd like to share the information about the 108 fast-growing startup companies.
AI/ IoT/ ICT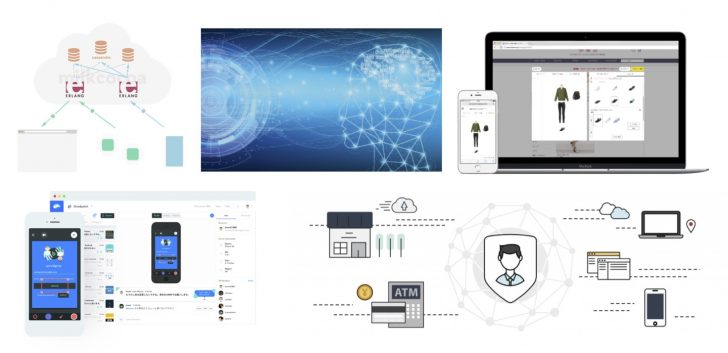 Company
Headquarters/ Business/ Capital/ The number of employees
ABEJA
Tokyo/ Store analysis (deep learning)/ ¥1.1B/ 54
uhuru
Tokyo/ Support for the application of cloud/ ¥6ooM/ 225
EXAWIZARDS
Tokyo/ Data analysis (deep learning)/ ¥70M/ 39
CAULIS
Tokyo/ The detection of illegal computer access/ ¥20M/ 14
SENSY
Tokyo/ Personal AI/ ¥1B/ 24
Goodpatch
Tokyo/ Designing UI/ UX/ ¥900M/ 1520
CLOUDIAN
USA/ Big data/ ¥7.9B/ 150
SKYDISC
Tokyo/ IoT services/ ¥900M/ 25
SmartDrive
Tokyo/ Data platform for driving/ ¥1.1B/ 40
safie
Tokyo/ Surveillance camera system/ ¥1.2B/ 24
SORACOM
Tokyo/ IoT services/ ¥3.7B/ 45
Preferred Networks
Tokyo/ Control technology (deep learning)/ ?/ 132
Floadia
Tokyo/ Semiconductor/ ¥1.7B/ 52
from scratch
Tokyo/ Data control/ ¥100M/150
vegetalia
Tokyo/ Smart agriculture/ ¥1.6B/ 50
UniFa
Nagoya/ Support for the application of IoT/ ¥1.3B/ 50
LEAPMIND
Tokyo/ Software development (AI)/ ¥200M/ 50
JTOWER
Tokyo/ A unified, in-building mobile phone sharing system/ ¥1.3B/ 30
LIQUID
Tokyo/ Biometric authentication/ ¥700M/ 50
FinTech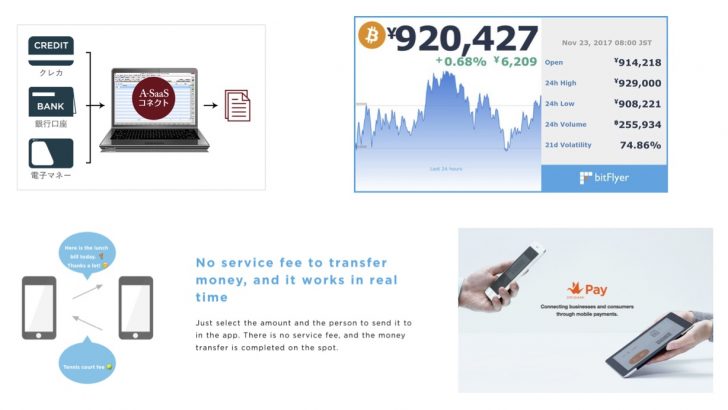 Company
Headquarters/ Business/ Capital/ The number of employees
Accounting SaaS Japan
Tokyo/ Cloud accounting/ ¥300M/ 61
WealthNavi
Tokyo/ Asset management/ ¥2.2B/ 50
Money Design Co.
Tokyo/ Investment management/ ¥5.4B/ 78
ORIGAMI
Tokyo/ Settlement service/ ¥2.1B/ 70
Kyash
Tokyo/ Remittance service/ ¥1.3B/ 20
Coiney
Tokyo/ Settlement service/ ¥1.4B/ 34
bitFlyer
Tokyo/ Bitcoin/ ¥4.1B/ 90
freee
Tokyo/ Cloud accounting/ ¥9.6B/ 400
One Tap BUY
Tokyo/ Securities business/ ¥3.4B/ 50
BASE
Tokyo/ Online settlement/ ¥2.4B/ 80
QUOINE
Tokyo/ Bitcoin/ ¥2.1B/ 65
【Beautiful Japan】Japanese Lamp(LED)縦格子行燈