The Most Controversial Japanese Investment Fund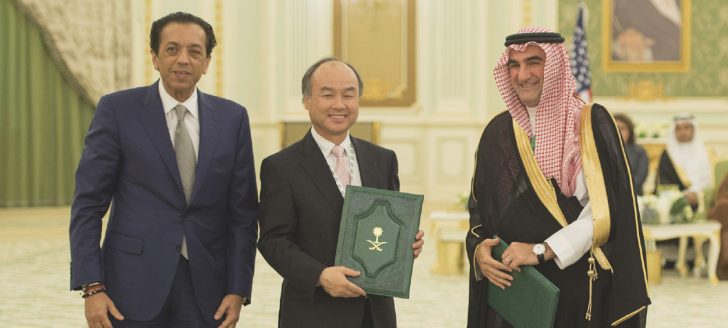 On May 20, 2017, one of the most famous business managers in Japan impacted the world VC (Venture Capital) industry. He established the largest investment fund in cooperation with Mohammad bin Salman bin Abdulaziz Al Saud, the Crown Prince of Saudi Arabia, also serving as First Deputy Prime Minister, President of the Council for Economic and Development Affairs and Minister of Defense.
The fund is SoftBank Vision Fund and the manager who shocked the investment world is Masayoshi Son, the CEO of Softbank Group. However, he is also well-known as a capable investor for startup businesses.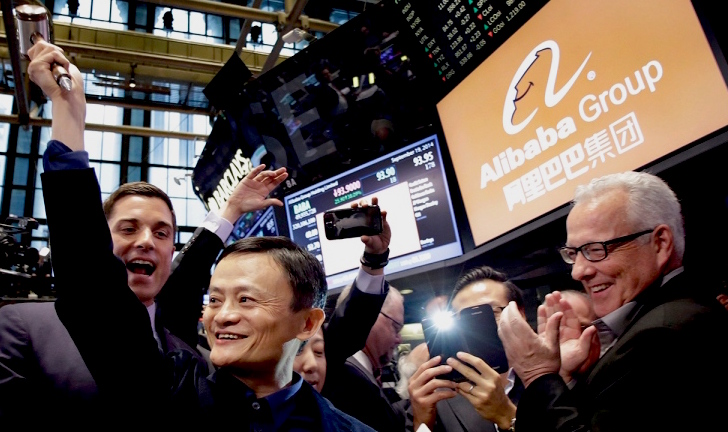 For instance, when Alibaba, a Chinese multinational e-commerce, retail, Internet, AI and technology conglomerate, was going public in the U.S in 2014, SoftBank was owning 35% of their shares. Back in 2000, Masayoshi Son met Jack Ma, the CEO of Alibaba, for the first time, which was one of the meetings with IT entrepreneurs.
In those days, Alibaba was accumulating deficits and their sales revenue was almost zero. Not to mention, no one was being attracted by their business. However, Masayoshi Son decided to invest in Alibaba after having a conversation with Jack Ma for only 5 minutes. He was able to see into Jack's capability.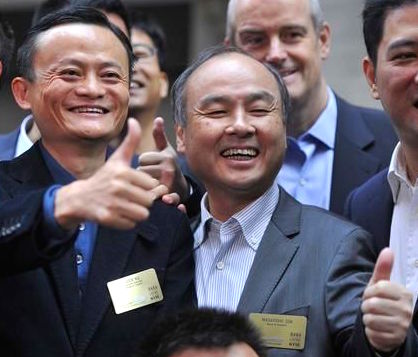 Left: Jack Ma, Right: Masayoshi Son
Though Jack Ma asked Son to invest just ¥100M to ¥200M in their business, Son offered ¥2B to Alibaba while saying, "the money will never bother you".
Son never checked Alibaba's business plan, but his six sense told him Alibaba's strong feasibility. The ¥2B investment turned out to be ¥5 trillion (2,500 times) as of 2014 and it still continues going up, which is one of Son's legendary stories. Some people even call Son "Asian Warren Buffett".
Splendid Sense of Investment
Son's another success story as an investor is selling shares of SuperCell, a Finish online game firm. SoftBank obtained 51% of their stocks for $1.5B in 2014. By the time they sold all of them in 2016, they had increased the possession rate up to 72.2% because of their large potential to grow. Then, all of the shares were sold to Tencent for $7.3B.
Within just 4 years, SoftBank earned $8.4B including capital gains and dividends.
Furthermore, SoftBank was owning shares of Arm Holdings (Arm), a British multinational semiconductor and software design company. Arm is regarded as market dominant for processors in smartphones and tablet devices, and the company is one of the best-known Silicon Fen companies.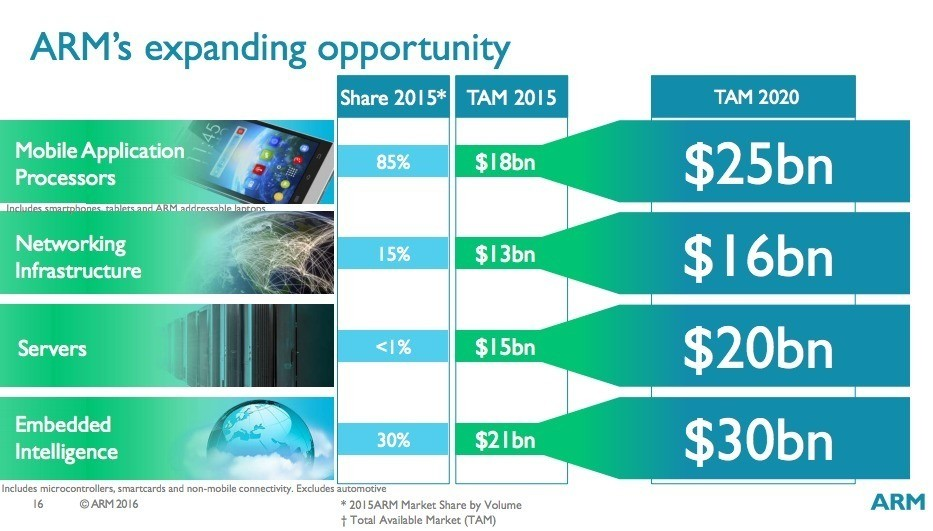 When the firm was not really famous, Son paid his attention to Arm's huge potential since their products are necessary for some growth markets such as the smartphone, IoT, etc. Then, he decided to invest a large amount of money in the firm.
Later, this decision helped him determine which industries SoftBank should get into and he succeeded in acquiring this leading company as a result of a long-term negotiation.
Now, Arm's performance has contributed greatly to SoftBank Group's track record.
As he went through one success after another as an investor, he decided to work on the VC business. In 2017, he established SoftBank Vision Fund, the largest VC fund in the world, while receiving a $45B financial support from Mohammad bin Salman bin Abdulaziz Al Saud, the Crown Prince of Saudi Arabia.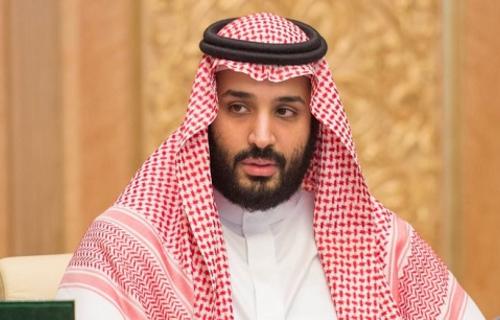 Mohammad bin Salman bin Abdulaziz Al Saud
This became the trigger for others' participation such as UAE ($15B), SoftBank ($25B), Apple ($1B), Qualcomm ($1B), Lawrence Joseph Ellison (a Co-founder of Oracle: $1B), Hon Hai Precision Industry, etc. Eventually, the fund collected $93B.
According to SoftBank's recent announcement, one-third of the fund ($31B) has already been invested in overseas high-tech companies, which is almost equivalent to the funds that American VCs collected all over the U.S in 2017 ($33B).
For instance, $9.3B was invested in Uber while they had already invested $4.5B in Didi, a major Chinese ride-sharing. Moreover, SoftBank has already invested in Grab and Ola, also ride-sharing services in ASEAN and India respectively. Actually, SoftBank Vision Fund acquired Fortless Investment owning Lyft's shares, meaning that SoftBank Vision Fund has already owned shares of major ride-sharing corporations around the world.
However, this has been criticized by a number of not only VCs, but also business managers, claiming that SoftBank Vision fund has bought up startups' shares by the power of money.