Global leaders will be getting together in Himeji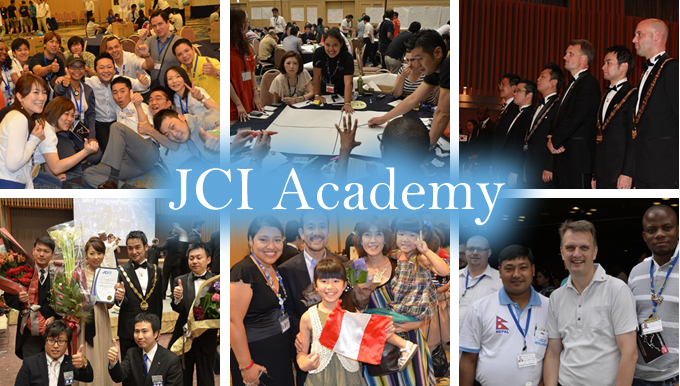 Photo: The 26th JCI Academy in Fukuyama
A friend of mine has just told me that a big international event will be happening in Himeji this July. A number of international people from 80 different nations are supposed to get together in order to attend 2018 JCI Academy.
For this event, the organizer is looking for homestay families and interpreters not only for engaging with the foreign attendants but also for letting them know our culture in a deeper way.
I would like to share some information about this event.
So, if you are interested in either being a host family or working as an interpreter, apply to the 31st International Academy.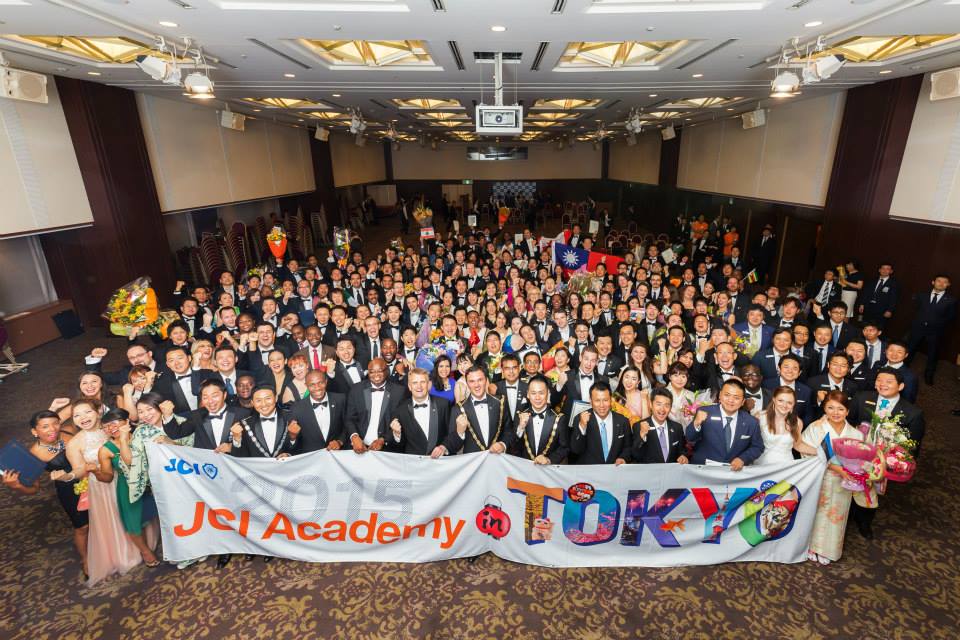 Photo: JCI Academy in Tokyo
At the International Academy, representatives of the youth conference centers of each country (people planning to become the top next year) gather in Japan and do training to become a leader who is active at the international level.
Together with each other to overcome the challenge, so to speak "Let's eat the same pot of rice" life as long as five nights and six days, "tomorrow's leaders" all over the world deepen friendship, "my region and country" It is the purpose of establishing world peace and development that does not go beyond.
This international academy is held in Japan every year. The venue for 2018, which is the 31st year, is our native Himeji. At the International Academy, apart from "Training" as mentioned above, events such as homestaying in general families and touching local nature, history and culture are also held.
It is a great opportunity for people who have great influence on politics and economy of the country to gather from all over the world to like Himeji and become a fan of Himeji.
Members of the Youth Conference Center gathered from all over Japan will participate in the International Academy, along with "the top prospector of the following year" of the youth conference center around the world. Participants in the International Academy are called "delegates".
Approximately 80 overseas delegates and many domestic delegates will participate in this year's international academy.
Overseas Deli Gates and domestic Deli Gates will, in principle, make a team of two people. This relationship is called "buddy". Several buddies gather together to make a group of about ten people, experience the program together with this group unit, and do a discussion.
Source: Himeji JCI ACADEMY
Looking for Homestay Families
Period: July 6 ~ July 9, 2018
80 families are needed
Homestay members: JCI Members from 20 ~ 40 years old
■Explanatory Meetings
・Jun 2
Venue: Himeji Chamber of Commerce and Industry Office 605
Time: 3:30pm ~ 4:30pm
・Jun 17
Venue: Himeji Chamber of Commerce and Industry Office 201 (new building)
Time: 2pm ~ 3pm
*You have to attend the meeting on either June 2 or Jun 17
*If you have children, you will be prioritized
■Explanatory Meetings for homestay families
・July 1
Venue: Himeji Chamber of Commerce and Industry Office 201 (new building)
Time: 1:30pm ~ 2:30pm, 3:30pm ~ 4:30pm
■Homestay Matching
July 6, 4pm ~ 6pm
■Farewell Party
July 13, 7m ~ 9pm
Looking for Interpreters (Volunteers)
Period: July 6 ~ July 12, 2018
250 volunteers are needed
*As long as you are interested in an international exchange, you can apply to it.
■Explanatory Meetings
・Jun 2
Venue: Himeji Chamber of Commerce and Industry Office 605
Time: 1:30pm ~ 3pm
・Jun 26
Venue: Himeji Chamber of Commerce and Industry Office 702
Time: 6pm ~ 7:30pm
*You have to attend the meeting on either June 2 or Jun 17
■Volunteer Schedules
・July 6 (am/ pm)
・July 7 (pm)
・July 8 (pm)
・July 9 (am/ pm)
・July 10 (am/ pm)
・July 11 (am/ pm)
・July 9 (am/ pm)
■Farewell Party
July 13, 7m ~ 9pm
Contact Information
■JCI Himeji
Address: Shimodera Cho 43, Himeji, Hyogo, 6700932, Japan, Himeji Chamber of Commerce and Industry (new building 4F)
Tel: 079-281-0887
Fax: 079-281-0864
HP: htp://www.himejijc.or.jp
Mail: info@himejijc.or.jp
■2018 JCI ACADEMY
HP: http://www.himejijc.or.jp/2018jciacademy/
Facebook