Have you already tried ZOZOSUIT, the most innovative product in the fashion industry?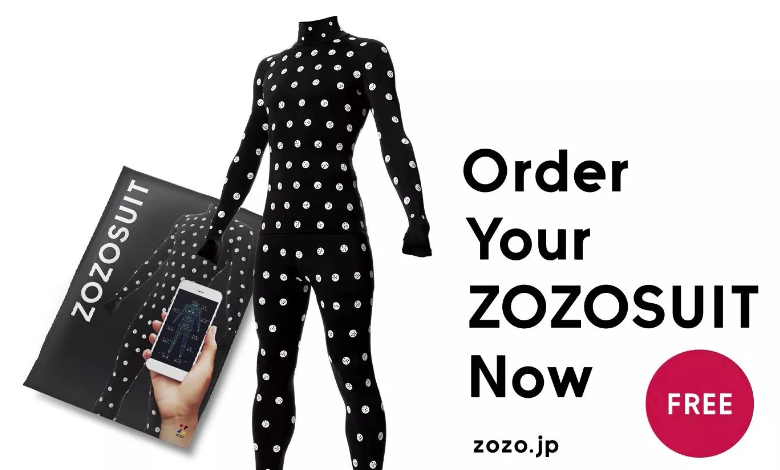 It is widely recognized that brick and mortar fashion businesses in Japan have declined for many years. In fact, a number of fashion brands and multi-brand stores have had to make hard choices and have shut down their branches.
In overseas markets, perhaps, the most famous Japanese fashion brand must be UNIQLO. However, for Japanese people, the most innovative enterprise in the fashion industry is "ZOZO", a fashion tech company operating an online multi-brand store Zozotown.
ZOZO has continued increasing their sales since the foundation although people used to claim that an online fashion site would not work out because people never ordered fashion products online in the past.
More than expected, Zozotown has become really popular with fashion lovers and people visit their site for checking fashion trends, buying goods and even selling their second-hand clothes in recent years.
In fact, Amazon has launched a similar type of service and UNIQLO too.
Currently, the market capitalization of ZOZO has exceeded ¥1 trillion.
This is way larger than Japan's large department stores' and fashion brand corporations.
Besides their performance in the best condition, Start Today is also well-known for their unique working conditions such as 6-hour work day, uniform pay (same salaries regardless of types of work), etc.
Now, a large number of capable IT developers get into the company and we look forward to seeing the firm's continuous growth.
ZOZOSUIT
One of Japanese fashion lovers' favorite topics of conversation is ZOZOSUIT, a special suit that Start Today invented currently in order for everyone to capture precise body measurements from home and to order ZOZO clothing fit to your unique measurements.
【Beautiful Japan】Japanese Lamp(LED)縦格子行燈
ZOZOSUIT was invented for people who have struggled with finding fitted clothes due to height, weight or the specific features of their bodies, which actually the CEO (founder) of ZOZO Yusaku Maesawa has faced. The founder Maesawa has had an issue with choosing sizes of clothes, as he is a little short guy relatively speaking and he loves fashion. For instance, he has always been unwilling to make his jeans take up at the hem because it changes its original design, but has no choice but to do it.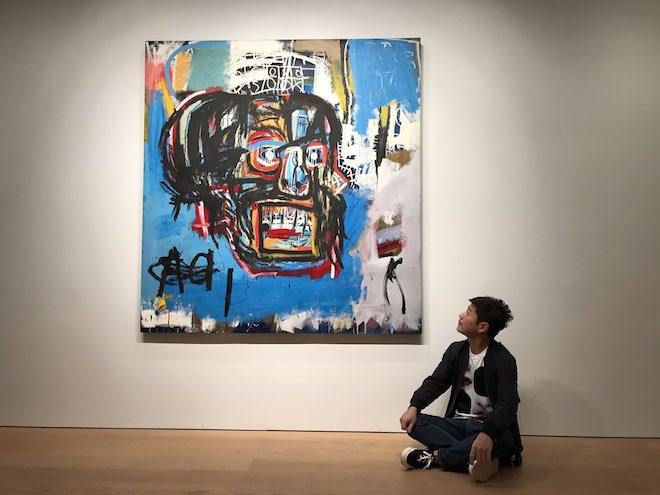 Photo: Contemporary Art Foundation/ CEO Maesawa bought Jean-Michel Basquiat's Untitled for ¥12.3B
So, he came up with an idea, "what if something invented by ZOZO enables people to measure their bodies like the arm length, waist, shoulder breadth, etc, and people can order perfect-sized clothes for themselves?"
Then, ZOZO created the suit in order to realize offering thousands and millions of different sizes of clothes.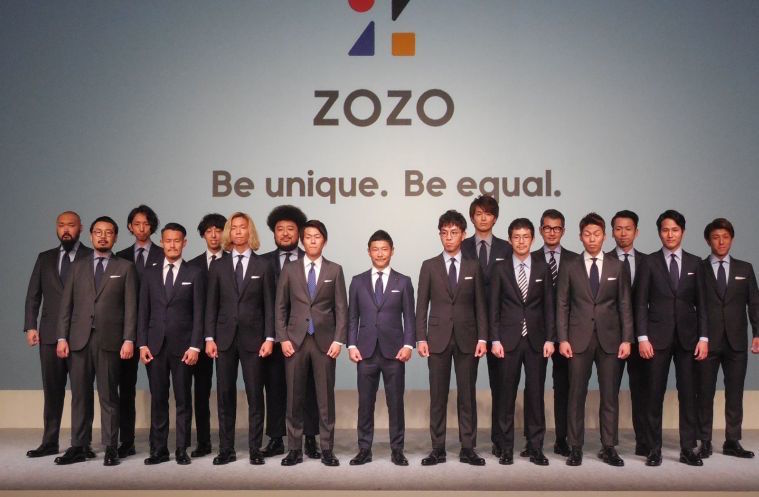 Actually, their current ZOZOSUIT is a second generation version since the first one did not correctly measure human's body, which even forced them to appropriate a ¥1.7B write-down.
However, immediately ZOZO improved the quality of the suit and launched ZOZOSUIT 2 (the current one). Their challenging spirit should be admired.
ZOZOSUIT has already gotten more than 1M orders and they will have provided over 10M ZOZOSUITS by March next year. Furthermore, they have already gotten a whole bunch of inquiries from 103 countries around the globe according to the CEO Maesawa.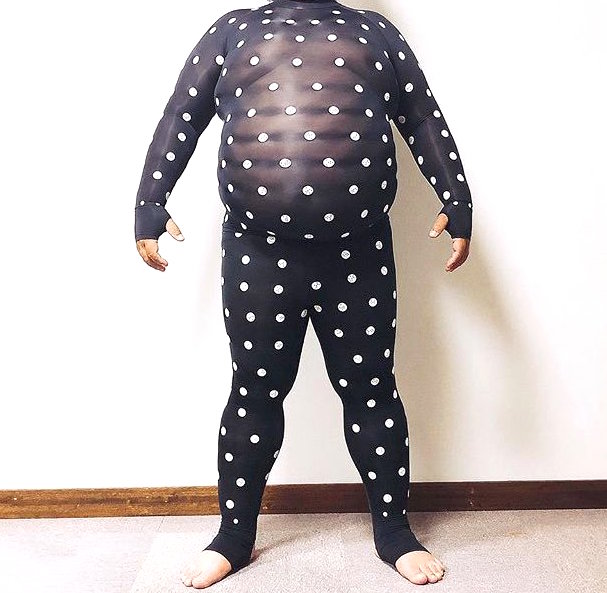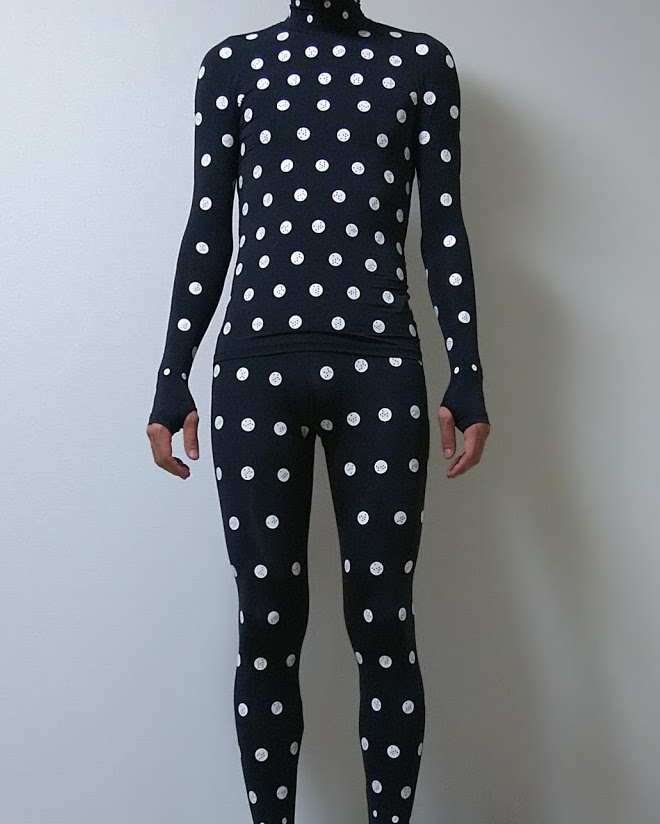 Maesawa wants ZOZOSUIT to be a necessary stuff for every family just like a scale, a thermometer, etc. After measuring your body, you can order ZOZO (PB) products such as T-shirts and denim jeans manufactured based on the measurements.
What surprised me most is that the PB products are really reasonable although its production costs can be expected to be very high inasmuch as they have to deal with millions of different patterns of size.
This is because Maesawa believes that the ZOZO goods (service) will become like the infrastructure for ordinary people if they can be offered with reasonable prices just like the water supply, electricity and town gas. At this moment, they offer T-shirts and denim jeans, but are planning to launch tailor-made business suits and shirts based on ZOZOSUIT measurements.
【Beautiful Japan】Japanese Lamp(LED)縦格子行燈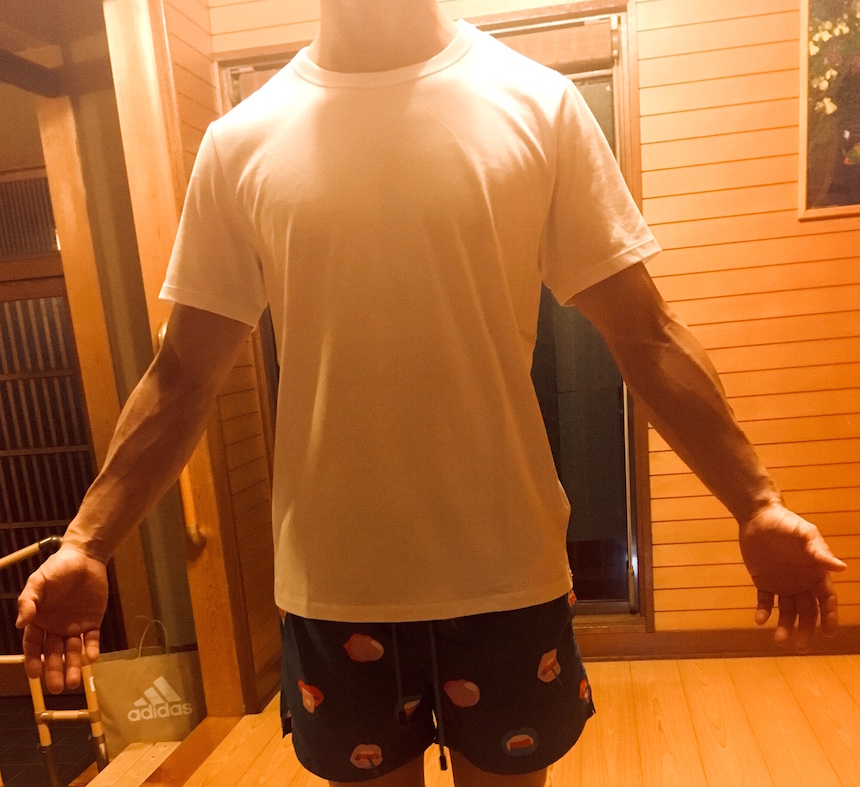 Just recently, I have received a Zozo T-suit. How do I look?
To be completely honest, when I wore it, I was not blown away at all. Zozo says the size measured by the suit will perfectly suit you, which is maybe yes.
However, the appearance seems to be just a normal underwear.
I do not feel like going outside with only this T-shirt. Perhaps, as an inner, it is fine. 
On the other hand, as this is made out of 100% cotton, as for comfortability, it is perfect. I find it so comfortable and feel like wearing it all the time at home.
Therefore, overall, I am satisfied with the T-shirt, but I recommend their other products such as jeans, shirt and suits.
These goods have got a good reputation so far. So, now I am considering trying it.