Mizusawa Down (Descente) changed Acne Studios freak's mind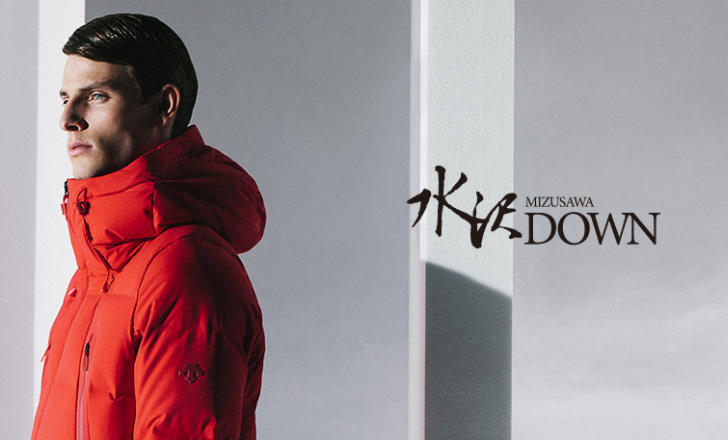 I usually buy a winter jacket once every three years. So, 2016 was the year that I was supposed to do so, and back then I was living in Sweden.
As I've discussed many times in this blog, I'm an Acne Studios geek. Since buying Acne goods in Sweden is 30 to 40% cheaper than doing so in Japan, I was planning to buy an Acne's down jacket there.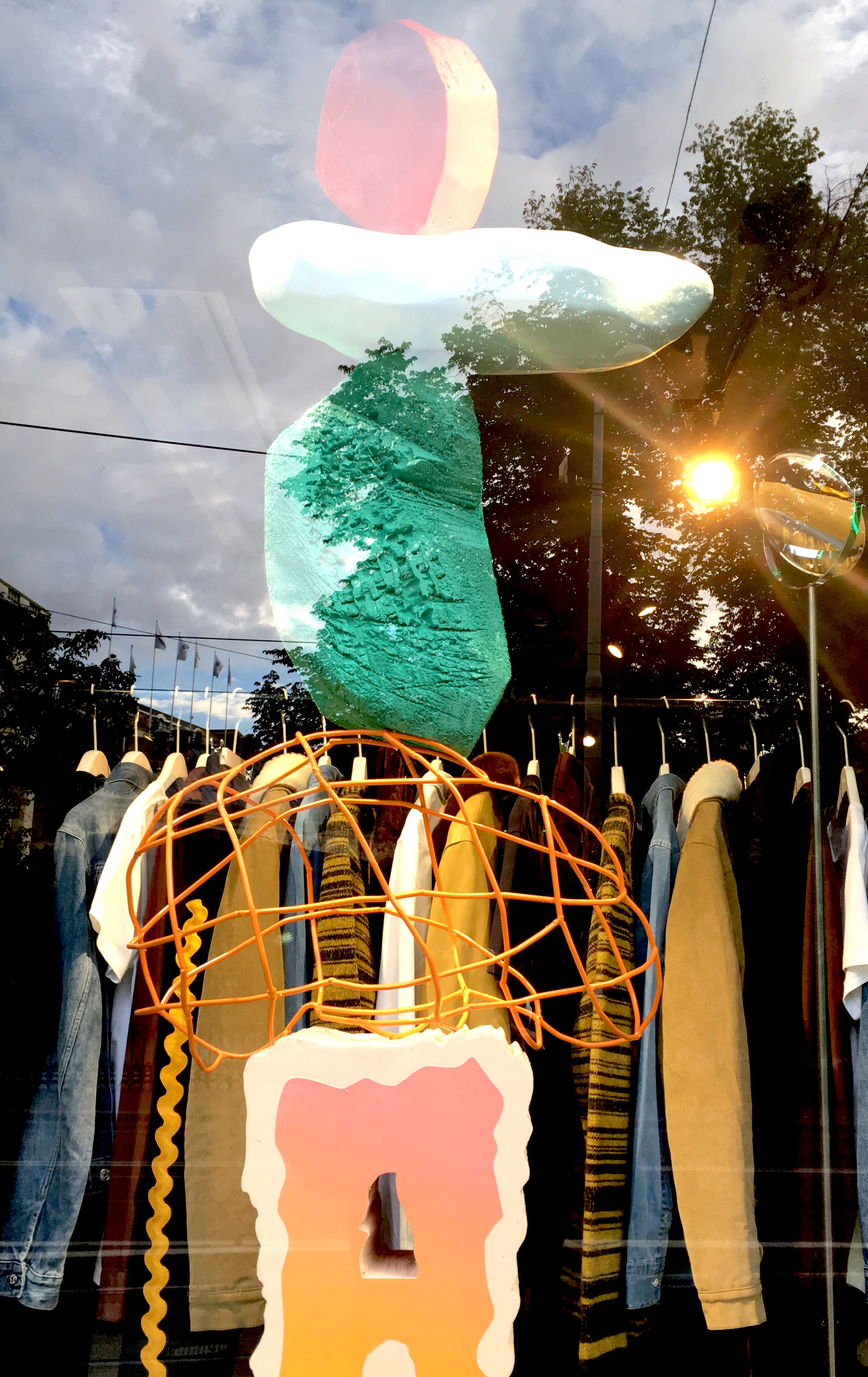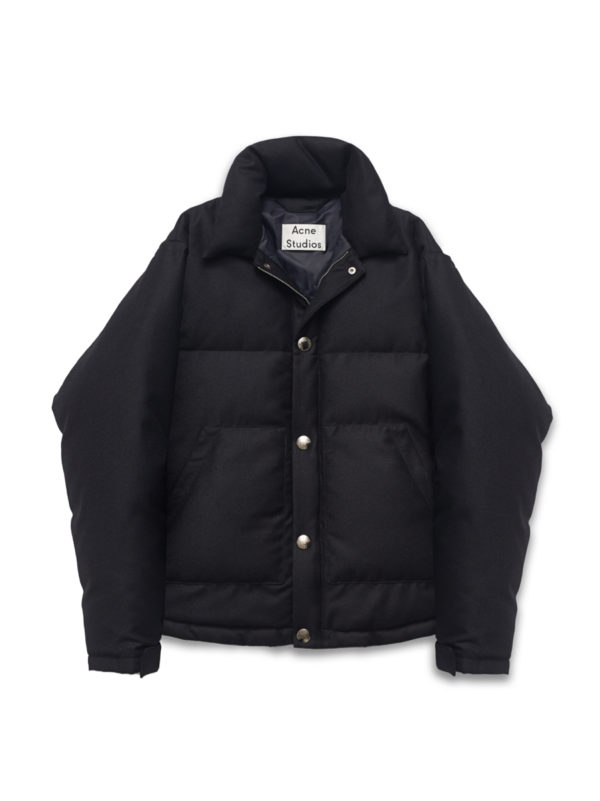 I asked a shop assistant what their most recommendable outerwear was, and he showed this down jacket. I tried it on and it was kind of perfect for me like very light, stylish, warm, etc.
However, since I'm short (171cm) and the size started from M (I needed S), I felt like the jacket didn't match me unfortunately.
Then, I decided to resist buying it (I was whispering "why no S size, why no S size, why …).
Instead, I did some research on winter jackets for my future shopping.
Japan's down jacket market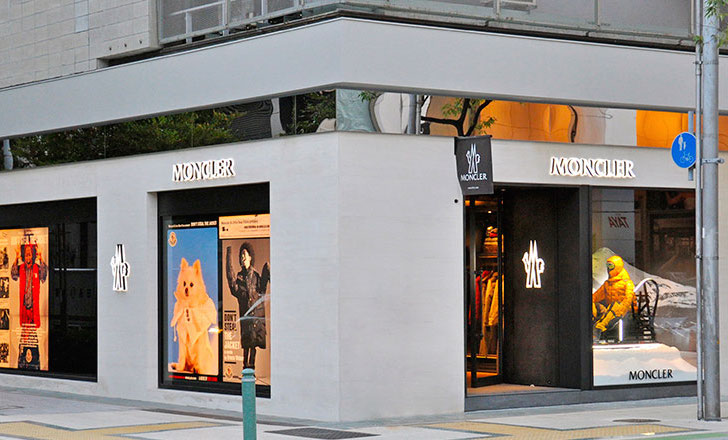 Recently, I've seen a number of people wearing luxury down jackets on the street regardless of their ages and gender. In fact, according to a recent study, both international and domestic high-end brands have increased their sales significantly in the Japanese market.
For instance, Moncler, an Italian apparel manufacturer and lifestyle brand most known for its quality down jackets, increased their sales by 17% in Japan from Jan to Sep of 2017 compared with the year earlier.
Although their average price is around ¥200,000, their products have been very popular among Japanese fashion lovers. Their current sales in Japan is about ¥20B.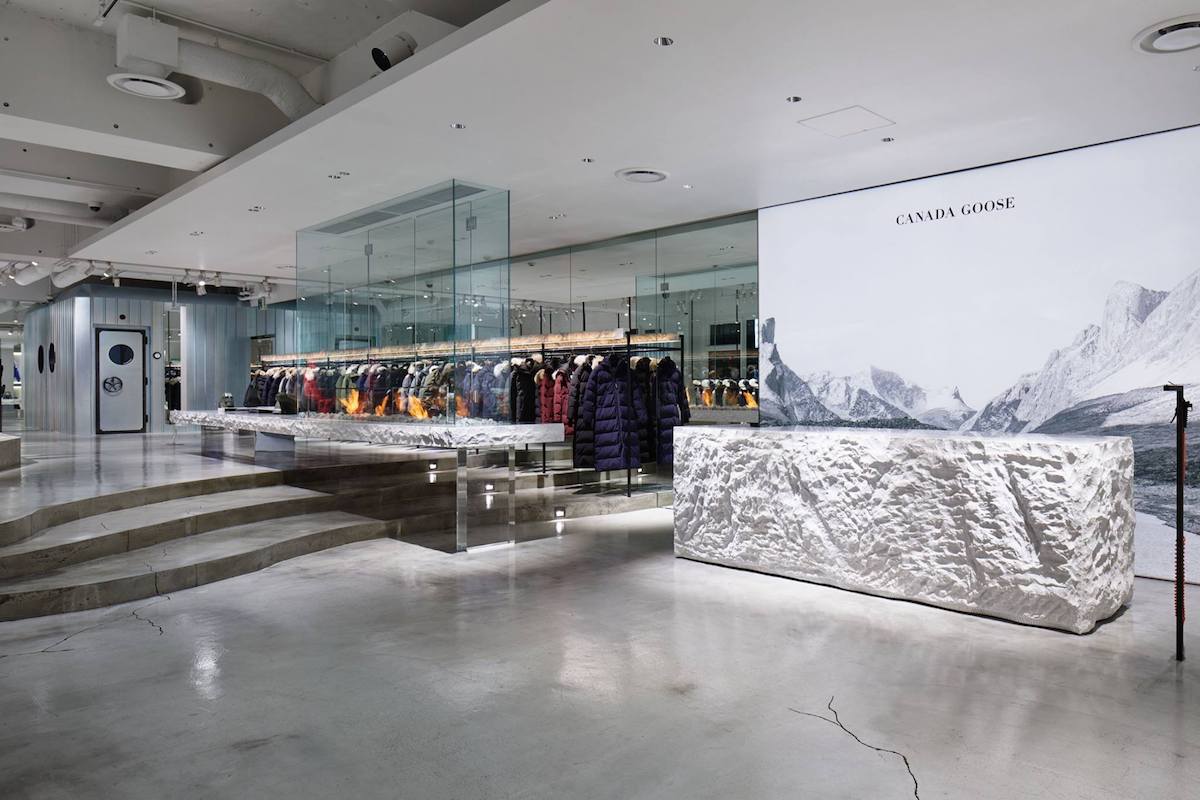 In addition, CANADA GOOSE, a Canadian manufacturer of winter clothing, opened their first flagship shop in Tokyo. On an opening day, it formed a long line (150 people) in front of the shop.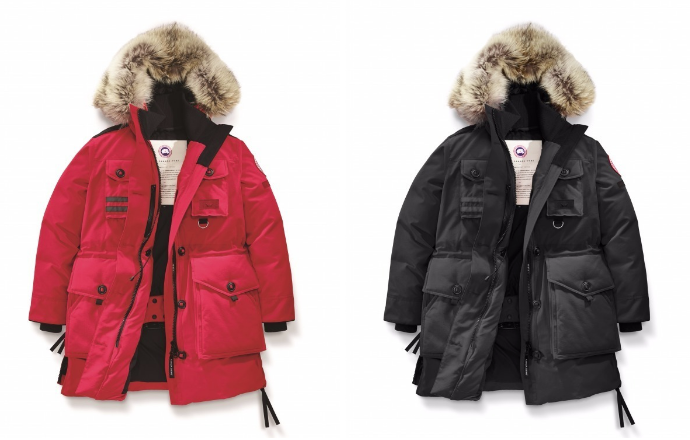 Their jackets aren't as pricy as Moncler, but still cost roughly ¥100,000, which is very high. Nevetherless, it's boomed in Japan and their awareness has increased all over Japan.
Furthermore, just like Moncler and CANADA GOOSE, a lot of foreign luxury brands have entered the market and succeeded in developing their businesses in Japan.
It can be said that this situation that Japanese people are willing to pay over ¥100,000 for their winter jackets was actually created by a Japanese outerwear brand.
This is actually what I introduce to you today.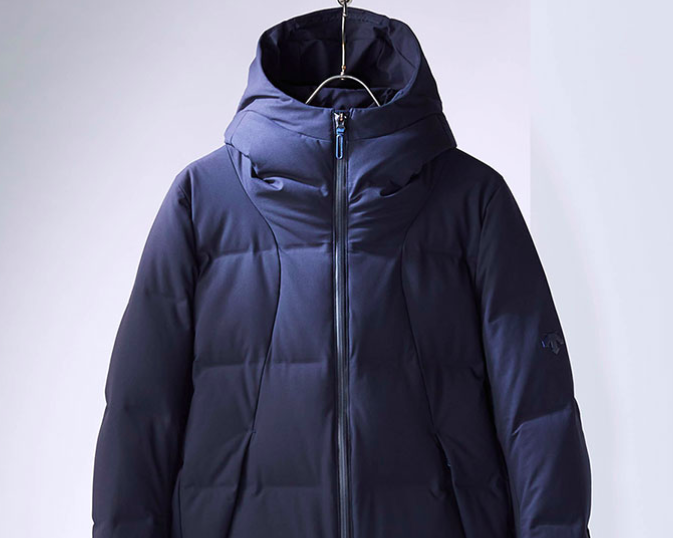 Photo: Mizusawa Down (Descente)
*Mizusawa Down
is one of the most popular (famous)
made-in-Japan
down jacket brands established by
Descente
, a Japanese sports clothing and accessories company situated in Osaka, Japan.
Descente owns a portfolio of 16 in-house, purchased and licensed brands, among them Descente, Shiseist, Arena (in primarily Japan and the Far East), Marmot and Srixon.
*Mizusawa Down: The product that remarkably became ALLTERRAIN. Never before in Descente's long experience has one single garment so dramatically evolved into a whole product category. The garment takes its name from Descente's apparel factory, with its distinctive manufacturing capabilities, located in the town formerly known as Mizusawa, but now as Oshu City, in Iwate Prefecture, in the northern part of Japan's main island.

Since its very first appearance in 2008, this remarkably, yet deceptively simple-looking jacket, has put daylight between itself and all down jackets that went before. And buoyed by its extraordinary popularity, not only in Japan but around the world, it continues to break new ground and expand its fan base further. With its concealed package of cutting-edge technological features, it was born out of the vision of Descente's talented staff and the application of its vast accumulation of specialist knowledge and experience.

The starting point for it all was the overwhelming desire to create a unique, highly technical down jacket fundamentally different in concept from any that had ever existed before, utilizing all the resources of Descente's very capable designers and craftsmen. In all down jackets prior to this time, the technical focus had tended to narrow down to two main issues – lightness and the quality of the down itself (the so-called "fill power"). Starting in 2007, however, Descente opted for a whole new approach, starting with a very hard look at what wearers thought were their weak, or problem points. And they were very soon obvious. Firstly, they performed poorly in rain or snowy conditions, with moisture easily penetrating through the holes made by machine stitched seams, and when the down became wet, it lost heat rather than retained it. Furthermore, feathers tended to work themselves out and protrude through holes in the stitching.

To overcome these problems, it was decided to eliminate the stitching holding the down pack in place entirely, replacing it with a special heat welding technique. Additionally, in places where stitching was unavoidable, such as where sleeves attached, the lines were backed on the inside by seam sealing tape. These technical changes dramatically improved comfort and wearability in rain and snow, with waterproofing and water resistance giving the down jacket a whole new lease on life. By any measure, this is a very high tech down jacket, from its unique laser cut patterns, the structure of the down pack, the heat welded seams, and even the way the down is actually packed inside. Through all these steps, from beginning to final product, each garment passes through the hands of highly trained and very experienced technicians. The superior design capabilities and the wealth of technology brought to bear are complemented perfectly by the passion for perfection of every one of these skilled artisans.

Descente