The Hottest Yakitori Restaurant in Himeji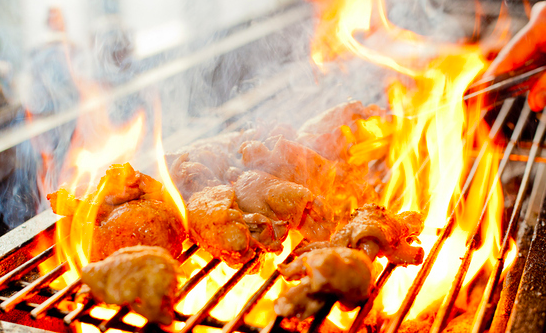 In recent years, some sort of health fad happens among not only fitness lovers, but also ordinary Japanese people. This has also led to food service providers' change in their business forms. Interestingly, a number of them have changed their businesses to the "Tori (chicken)" food business from other types of restaurant businesses since it is widely recognized that chicken is less in calories but has a high proportion of protein.
For instance, Watami, a Japanese izakaya restaurant chain that used to be one of the largest food service business corporations, has changed their izakaya businesses to "Yakitori" (BBQed chicken) styled restaurants (plus deep-fried chicken restaurants).
Watami was well-known as "Black Corporation", a Japanese term for an exploitative sweatshop-type employment system due to some scandals that their employees committed suicide, which was caused by the company's corporate culture (high-pressure job).
Their izakaya business started tapering off and had to shut down a number of Watami brand restaurant branches.
However, it has turned around since the change in the business form to the Yakitori business.
So, it is quite understandable that a number of food service providers have chosen chicken for their businesses.
The Yakitori Izakaya Situation in Himeji
Here in Himeji, the number of Yakitori restaurants has increased substantially in the last 5 years. In fact, you could find nearly (or more than) 50 Yakitori (or Tori-related) restaurants around Himeji station, which must be a cut-throat situation among them. Since I am crazy and picky about Yakitori, I have been to many of them with my father who is also a Yakitori freak.
The other day, I was discussing Yakitori in Himeji with another Yakitori fanatic (are you wondering how many Yakitori freaks I have?), but we kind of argued (Lol), as I did not agree with him and vice versa.
Perhaps, there are many good Yakitori restaurants that I can agree with, but what I did not agree with was his last remark, "there are not so many differences in taste between great and regular Yakitori restaurants."
I just said to him, "What the hell are you saying? From now on, never consider yourself to be a Yakitori freak!"
To be completely honest, I used to think that Yatori was just BBQed chicken and it was Yakitori as long as it was BBQed. However, this most famous and busiest Yakitori restaurant in Himeji made me realize that the real Yakitori can be cooked only by cooks who gained Yakitori experience for many years. If you come to Himeji and want to try the amazing Yakitori, go to Genjiro.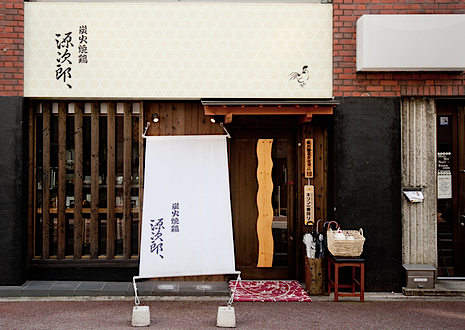 Genjiro is a Himeji-based small Yakitori restaurant that has been described as the No.1 Yakitori Izakaya by Himeji foodies recently. To be completely honest, Genjiro is a little expensive as a Yakitori restaurant.
However, the quality of chicken is assured since the owner is a good judge of the freshness of chicken. Not to mention, he is very skillful at cooking Yakitori.
In fact, he has never let other employees cook Yakitori in order to maintain the quality. So, the whole process of cooking is managed by him and thus, the tastes do not vary.
As a result, the restaurant is always packed and you cannot go there without making a reservation.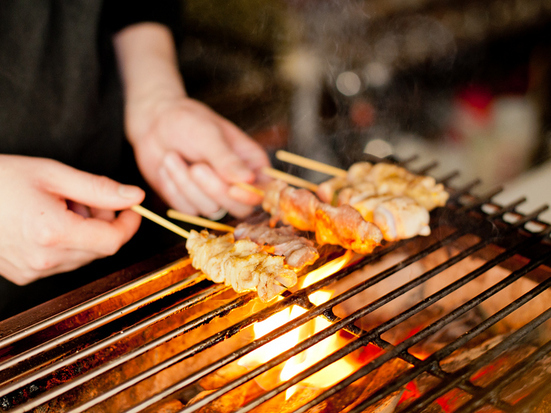 The owner of Genjiro Mr. Kamamine seems to be a strict guy to his employees. However, this can also be interpreted as that he just wants to offer meals that we picky customers can be satisfied with.
Although he has to manage a bunch of orders, he still checks out if everything is fine with us, which is his professionalism.
No wonder, we cannot help going to the restaurant again.
After visiting Himeji castle, why don't you get some drinks with Genjiro's great yakitori?