You'll be inspired by Japanese guest houses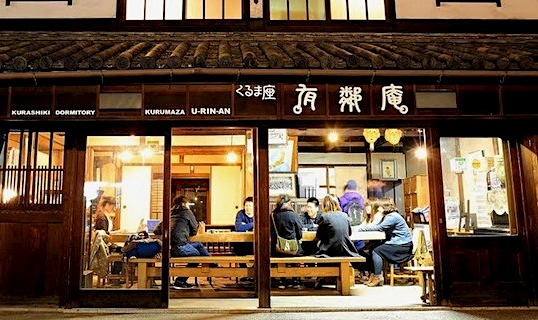 Photo: greenz.jp
Since Japanese people have a strong sense of hospitality so-called "Omotenashi", the hotel business must be our best field where we are able to show our abilities. Thus, a variety of unique business models can be seen in this industry.
As I discussed the global capsule hotel boom previously, international visitors have been inspired by our hotel culture. Then, they have brought the ideas back to their countries and opened "Japanese style" hotels. Needless to say, it is vice versa. A number of Japanese travelers have been given inspiration by the uniqueness of international hotel businesses and they have opened hotels in Japan.
As for the booming hotel business form in Japan, there is another new type of hotel, (Japanese) Guest House.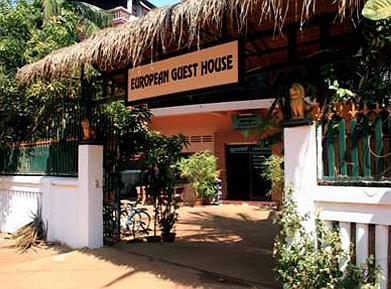 A guest house is originally just lodging where visitors who have no local connection could stay. The characteristics of guest houses are inexpensiveness, friendly atmosphere, personalized attention, etc.
So, they have been loved especially by travelers with low budget like backpackers.
In Western countries, B&B (bed and breakfast) and guest houses are still popular with people who do not want to spend a lot of money on accommodation whereas ordinary hotel businesses have been beaten by Airbnb.
I also usually choose B&B or guest houses when traveling abroad for some reasons.
Actually, dormitory style hotels have been stayed away by consumers in Japan and thus, fundamentally, youth hostel businesses have declined.
However, the number of guest houses has increased drastically in the last several years although they also adopt the dormitory system.
In fact, the number of guest house users has also increased substantially, but, what is so special?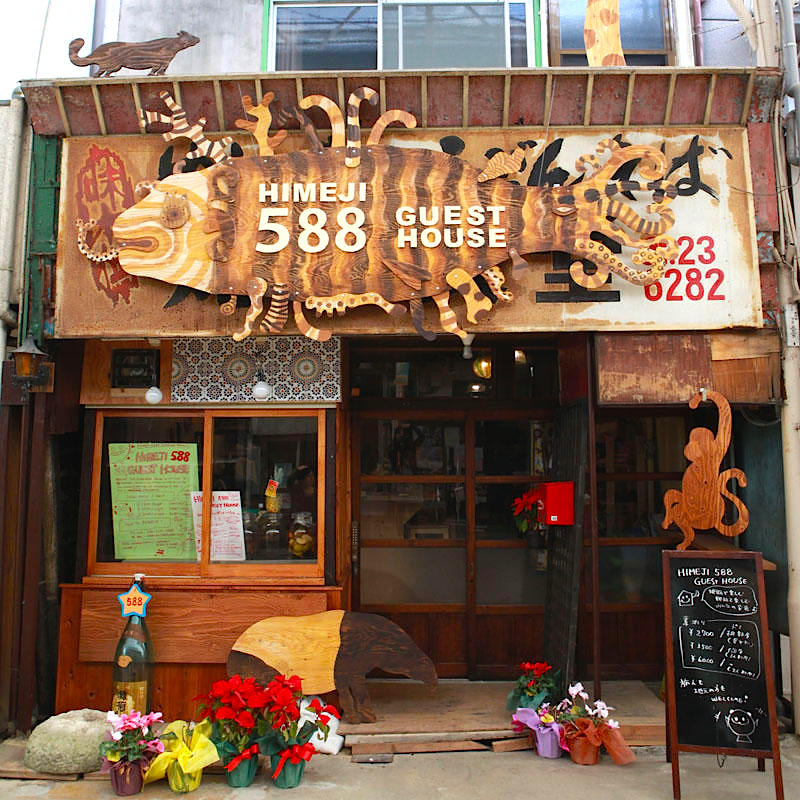 The concept of Japanese guest houses is completely different from the typical image of youth hostels. A majority of guest houses are remodeled old and traditional merchant houses, which is really cool and clean.
Moreover, they really cherish the creation of community among customers. Therefore, there are usually different types of community spaces where guests can mingle with each other such as bar, kitchen, restaurant, living and dining room, etc.
Therefore, in many guest houses, both hosts and guests cook, eat and drink together. This has been able to bond them and create specific communities where the customers keep in touch. A majority of people who ever experienced staying in guest houses have felt the value on it.
Furthermore, guest house owners are usually friendly and flexible in dealing with customers. Sometimes they show their customers around cities, take them to local restaurants and bars, etc. Hence, you can expect to experience something really different from staying in hotels.
Absolutely, the price is also reasonable (usually costs ¥2,000 ~ ¥3,500). Since the Japanese government expects guest houses to accommodate rapidly-increasing foreign tourists, guest houses are very much in the public eye at this moment.
The Guest House Boom in Japan
The beginning of the Japanese guest house is that people who backpacked abroad in the 1990's started opening guest houses in Japan in the 2000's.
The current form of the guest house has started increasing from around 2010, but the remarkable point is that people who have no experience in working for hotels are now running the guest house businesses.
According to Booking.com, the number of guest houses in the Tokyo Metropolitan area has increased from 35 in 2013 to 193 as of January 2018.
2013: 35
2014: 50 (+43%)
2015: 70 (+40%)
2016: 110 (+57%)
2017: 190 (+73%)
Apparently, the increase rate has accelerated, but this pandemic situation has occurred not only in Tokyo, but also all over Japan. According to Higemuu, a website putting together the information about Japanese guest houses, every year a bunch of new guest houses have opened up and especially in big cities, the market has become ultra competitive.
Actually, a friend of mine is operating Higemuu. You could get a variety of information about guest houses in Japan. So, if you like, check it out!