A Japanese unicorn startup Mercari will go public next month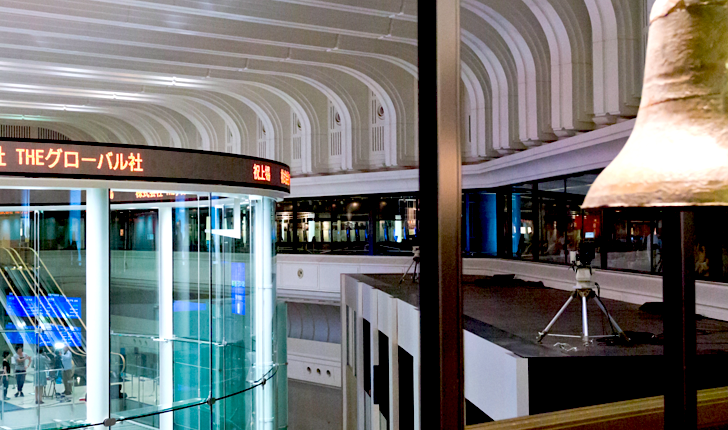 Mercari, a flea market application operator, is the only known Japanese entity that qualifies as a unicorn startup. Their app has become very popular among Japanese people and it can be said that they have changed people's consumption behaviors.
Mercari was established in 2013. Currently, over 4,000 people use their apps in Japan, meaning that around 30% of Japanese people have downloaded them in 5 years.
As of the end of March 2018, the number of downloads reached 108 million globally.
Every day, more than 1M new goods are exhibited and their monthly GMV (Gross Merchandise Value) has already exceeded ¥10B.
According to their announcement, their MAUs (Monthly Active Users) are already 10.3M.
The company's business model is that they offer online platforms (apps) where anyone can exhibit their own goods (both new and second-hand) and set the price by themselves.
When a deal is closed, Mercari takes 10% of the sales price as a commission. They have created a new market which has been called as the P2P (Peer to Peer) market and because of the convenience and enjoyableness, the apps have taken root in Japanese society.
Since they have strived to improve the user experience, anyone can easily sell their own stuff on the apps. It is just so easy to make money that I have also been hooked on it. If you use it, you can immediately tell how convenient it is!
The rise of Mercari has become a serious menace to other e-commerce companies because Mercari's apps have already become places in which people visit frequently (or every day). One of the most unique natures of their services is that people can negotiate with each other for purchases. So, basically, they communicate and exchange information with each other. Then, the apps have been some sort of community spaces for users.
What we should not forget about this startup is that they turned the e-commerce business into a surplus business in just 4 years. It was unveiled that their 2015 performance was not only in the black, but also highly-profitable (the operating income rate was over 26%).
Actually, it has been in the red in the last 2 years due to their aggressive internationalization, the development of new services, TV commercials, etc. However, since the net sales and active users have increased sharply, it can be regarded as benign deficits.
2015: Net Sales ¥12.2B/ Net Income ¥3.2B
2016: Net Sales ¥22.1B/ Net Income ▲¥4.2B
2017: Net Sales ¥26.1B/ Net Income ▲¥3.4B
*2017: From July 2017 ~ March 2018
Mercari has been geared toward winning in the US market since there is no flea-market app that has made a gigantic success. As a result of their aggressive promotion, Mercari has established their status in the U.S. All they have to do is increase the degree of name recognition more.
Going Public
Just today, the Tokyo Stock Exchange has officially admitted that Mercari will go public. Here's the schedule.
June 1: The provisional condition will be determined.
June 11: The issue price will be determined.
June 19: The stock will be listed on Mothers (Market of the high-growth and emerging stocks)
The expected price is from ¥2,200 to ¥2,700 and the total number of the stocks will be 135,330,000. Therefore, in case the stock price is set at ¥2,700, the market cap will be ¥365.4B, which is the largest startup IPO in 13 years.
Getting Mercari's Stocks
I have figured out that the chief organizer of this IPO will be Daiwa Securities and the second chief will be Mitsubishi UFJ Securities.
According to the information that I got from a securities firm, nearly 50% of the stocks will be sold by Daiwa and 30% will be by Mitsubishi. Unfortunately, I was not able to get any information about other firms' ratios.
If you want to get this chance, you will have already had an account of a security company that will provide Mercari's stocks by June 11. Since this IPO has drawn a lot of public attention, it can be expected that there will be a flood of orders for Mercari's IPO stock purchase.
Therefore, the more you approach securities companies, the more the chance of winning the IPO stock increases. Here, I show some securities firms.
Either way
Even if Mercari's business has succeeded so far, it could go either way (might also fail) in the future. In the last 10 years, a number of tech startup companies have failed their internationalization such as Rakuten, DeNA, LINE, etc. In many cases, a great deal of loss was appropriated and operations were stopped.
However, Mercari has set a goal to win overseas markets all along. Therefore, a number of capable business people have been head-hunted from IT firms such as Google, Facebook, Mixi, etc.
As a heavy user of Mercari, I believe that they will win in the US market and succeed in expanding their business in other nations as well.