2018's most promising stocks in Japan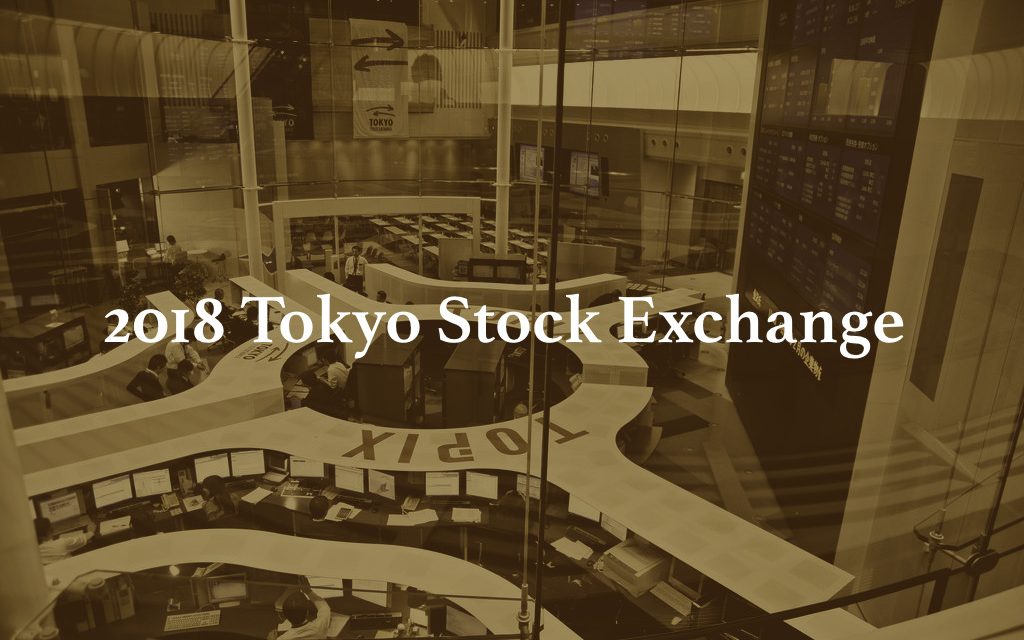 In 2017, a sudden surge in stock prices could be seen all over the world like in the U.S, Germany, etc.
However, as for Japanese stock markets, the range of rising wasn't as sharp as other international markets. Therefore, a number of economists indicate that there is a high likelihood that a sharp appreciation of stock prices will happen within a year.
20 business leaders expect …
Just recently, 20 business leaders, CEOs of Japanese large enterprises in multiple industries, have announced that 2018's most promising stocks that they think in Japan.
Each leader picked up 5 listed companies on the Tokyo Stock Exchange.
The CEOs are from
・TDK
・Asahi Group Holdings
・NGK Insulators
・Itochu
・Shin-Etsu Chemical
・Tokyo Electron
・Mitsubishi Chemical Holdings
・Fuji Film Holdings
・SMBC Nikko Securities
・Mitsukoshi Isetan Holdings
・Mitsubishi Estate
・Unicharm
・Daikin
・Daiwa Securities
・Tokyo Kaijo Holdings
・Nihon Densan
・Secom
・Ajinomoto
・Daiwa House
・Calbee
A majority of them are expecting Nikkei Stock Average (Nikkei 225) to continue growing and peak at around ¥25,000 in the early autumn 2018, as the global economy is expected to expand gradually.
They mostly chose key players (market leaders) associated with growth industries such as IoT, AI, EV, and others. At last, 45 large enterprises were selected by them as companies having high potentials to grow in 2018.
Top 10 promising companies
1. Toyota (37 points)
2. Shin-Etsu Chemical (28 points)
3. Itochu (16 points)
4. Daikin (14 points)
5. Hitachi (14 points)
6. Fuji Film HD (13 points)
7. Nihon Densan (12 points)
8. Daiwa House (12 points)
9. Fanuc (12 points)
10. Panasonic (11 points)
11. TDK (9 points)
12. MUFG (8 points)
13. Tokyo Electron (8 points)
14. NTT Data (7 points)
15. Komatsu (7 points)
16. Yaskawa Electric (7 points)
17. Denso (5 points)
18. UniCharm (5 points)
19. Sumitomo Realty & Development (5 points)
20. Mitsubishi Electric (4 points)
21. Kao (4 points)
22. Sony (3 points)
23. SoftBank Group (3 points)
24. Asahi Group HD (3 points)
25. 7 & i HD (3 points)
26. KDDI (3 points)
27. Rohm (3 points)
28. Mitsui Fudosan (3 points)
29. JR East (3 points)
30. Mitsubishi Corporation (2 points)
31. NGK Insulators (2 points)
32. Yamato HD (2 points)
33. Sumitomo Chemical (2 points)
34. Mitsui Chemical (2 points)
35. Mitsubishi Chemical HD (2 points)
36. Bridgestone (2 points)
37. Recruit HD (1 points)
38. Honda (1 points)
39. ALSOK (1 points)
40. Canon (1 points)
41. Seibu HD (1 points)
42. Otsuka HD (1 points)
43. Nippon Steel & Sumitomo Metal  (1 points)
44. Fujitsu (1 points)
45. Mitsui & Co. (1 points)