The most impressive startup project in 2017
It may be a little bit early to decide which startup or venture project amazed me most this year, but there is 1 that I really really want to introduce to you.
On September 16, a new type of restaurant was opened as a challenge in Roppongi, Tokyo only for 3 days and it drew public attention.
The name of the restaurant is
"The Restaurant of Order Mistakes" (Chumon Wo Machigaeru Ryoriya) 
Every waiter has dementia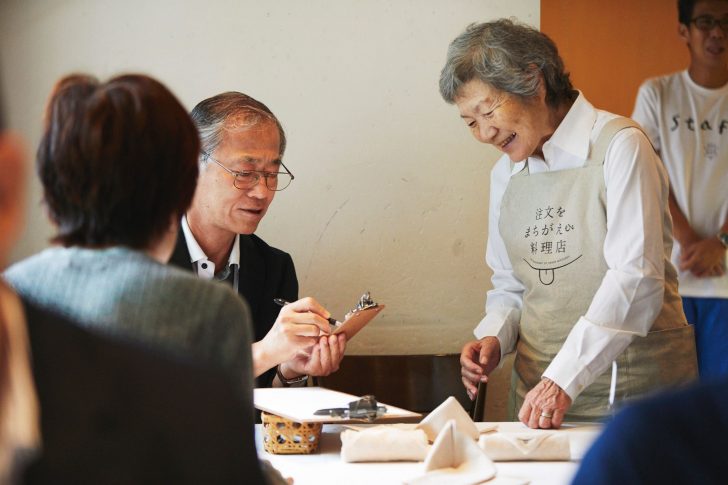 Photo: @ORDER.MISTAKES (Facebook)
"The Restaurant of Order Mistakes" …?
The reason why this project (restaurant) was very much in the public eye was that every waiter (waitress) working for the restaurant has dementia.
Hence, not only mightn't you be able to get what you ordered, but your order may also be forgotten by them (Nice!).
During the 3 days, 300 people came to the restaurant (some people even came from Kyoto just for this).
All of them seemed to enjoy spending an amazing time there and appreciated their heart-warming hospitality.
However, some customers were a little disappointed inasmuch as the senior waiters were able to deliver meals correctly, meaning they wanted their orders to be mistaken or forgotten (Nice!).
You can see how the restaurant looked like and what was going on in the article written by Mamoru Ichikawa, a healthcare journalist (you can read the full article here), but I'd also like to introduce his article here.
"The Restaurant of Order Mistakes" opens!!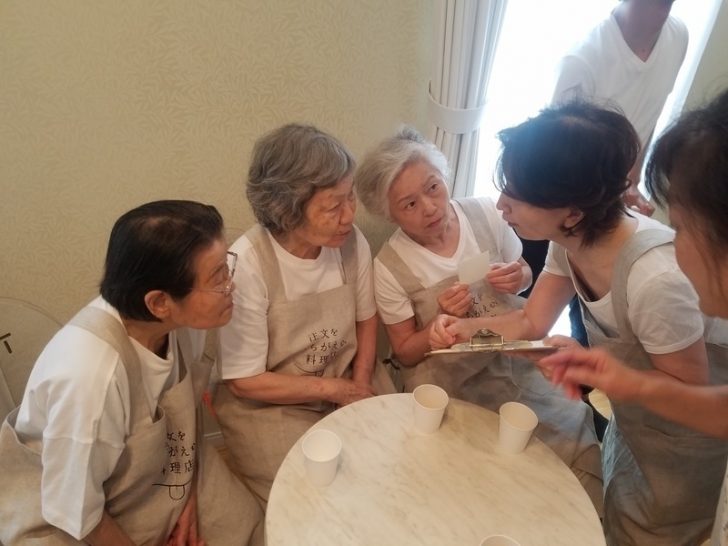 Photo: Mamoru Ichikawa
"You could see the waitresses in a serious huddle before the restaurant opens."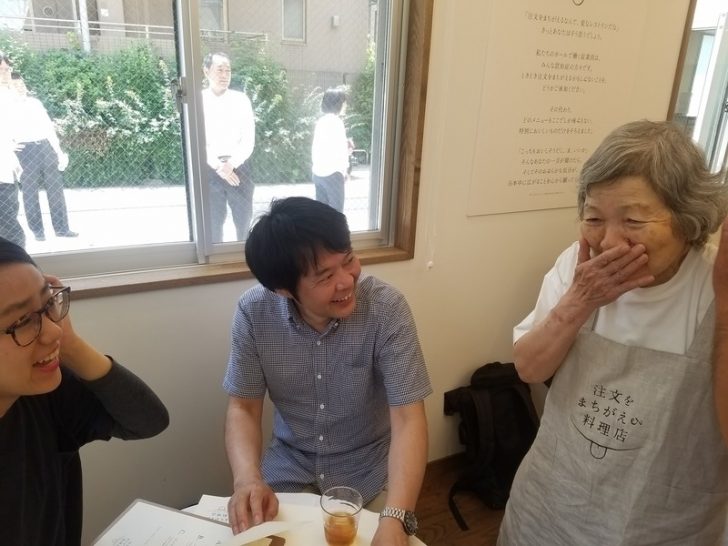 Photo: Mamoru Ichikawa
"The first customers arrive for the day. The waitress showed them to their table and soon asked for their orders."
"Oh no, a small trouble. Probably nervous, Aiko couldn't figure out why she came to the table."
"Looking at a seemingly confused her, the customers immediately gave a hand and asked, "Didn't you come to take an order?" She is saved!"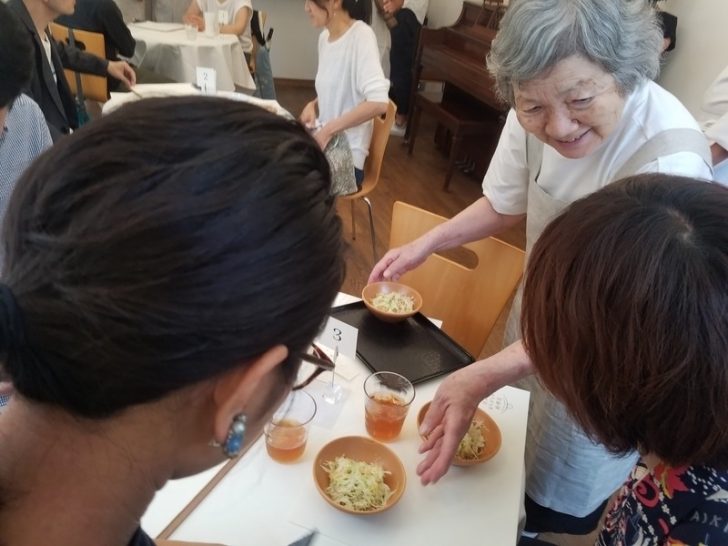 Photo: Mamoru Ichikawa
"Serving salads without any problem…"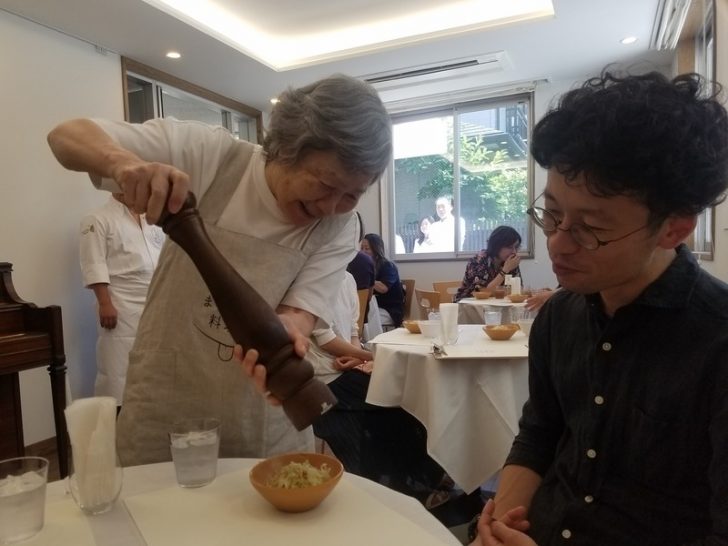 Interview 1 ~ before working ~
Mr. Mamoru Ichikawa also got permission to have an interview with one of the waitresses. Actually, she said her name was a secret, so he decided to call her "Aiko (alias)".
Q: Why did you decide to participate in this occasion?
【Aiko】"Before, I used to work in an after-school for a long time. I'm used to serving food to children, so I thought I might be able to do this."
Q: You are used to serving; so are you confident, today?
【Aiko】"Oh no, I'm nervous. Will I be able to take orders? Won't I spill the food when I bring it to the table?… I worry that I might make mistakes and cause trouble."
Interview 2 ~ after working ~
Q: Before, you were saying that you were nervous. Having actually served the customers, how does it feel? 
【Aiko】

"Oh, it didn't go well.

It's totally different from after-schools.

In after-schools, the children just gathered and I just served them in one go.

But, sure, doing something new is great. I somehow feel excited."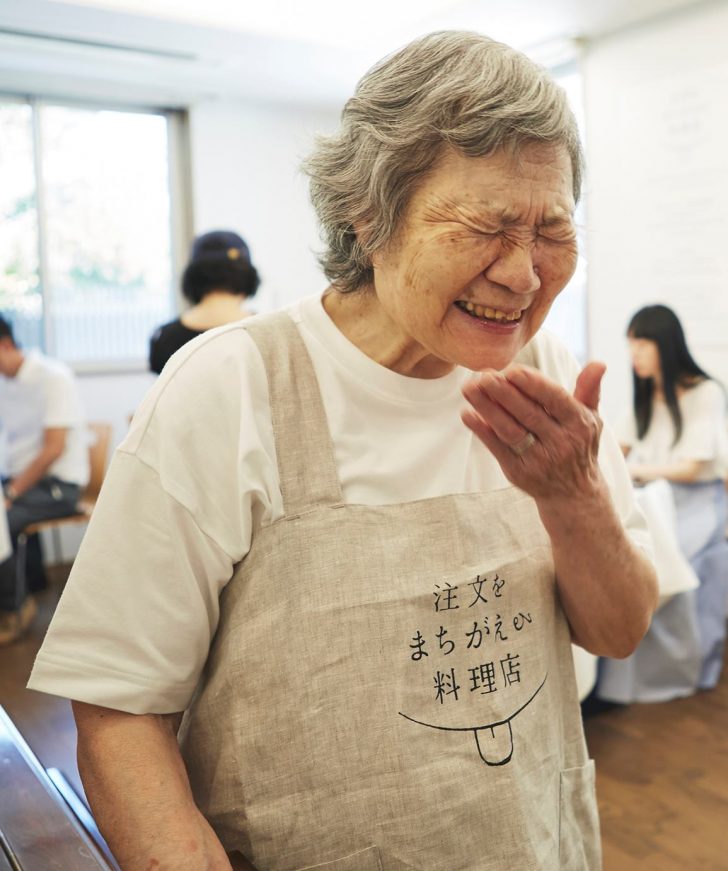 How did the founder come up with this idea?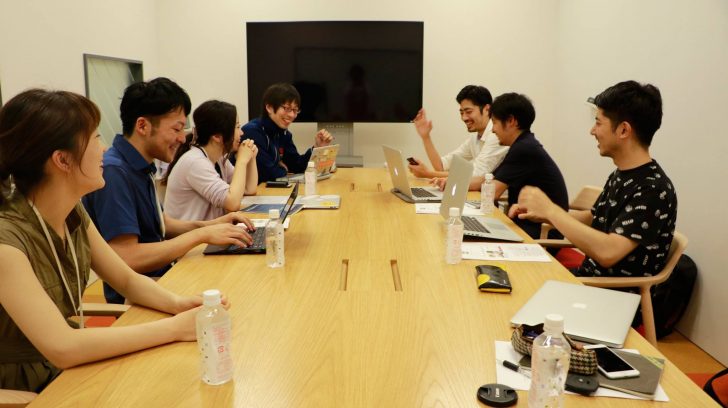 In order for this project to succeed, an executive committee was established by about 20 professionals in several fields such as chefs, designers, care workers.
Also, a pre-event was held last June. As you can tell, none of them got frustrated by their slow service. Everybody smiled broadly.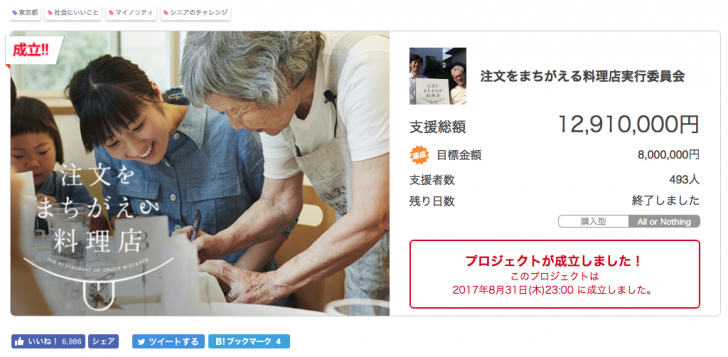 Then, they succeeded in collecting a capital of ¥12,000,000 through crowdfunding, which was much larger than they'd expected.
However, what was the founder's aim of this project?
Back in 2012, the founder of this project 
Shiro Oguni
, a TV director, was running a close coverage on a senior group home, an institution in which a small number of seniors in need of care, support, or supervision can live together.
He saw everyone (seniors) doing whatever they could manage on their own like cleaning, shopping, cooking, doing the laundry, etc.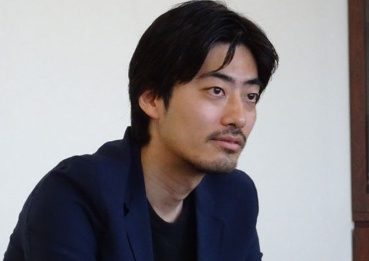 Since he was making a documentary on the group home, he sometimes had meals that the elderly people cooked.
One day, he was supposed to be delivered a hamburger steak for lunch, but what the seniors mistakingly cooked and served was a dumpling.
He was about to say, "isn't today's lunch a hamburger steak, it is?" , but he swallowed back the words.
Every day, unexpected incidents and mistakes were naturally solved by people's understanding. Not only caretakers at the institution, but local people also were kindly accepting their mistakes.
He realized that if we became more tolerant, a number of issues would be solved just like the people there had done.
'It ended up being a gyoza, but it's okay, isn't it?'
After that, he came up with the idea of opening the restaurant and the result was super awesome as I discussed earlier!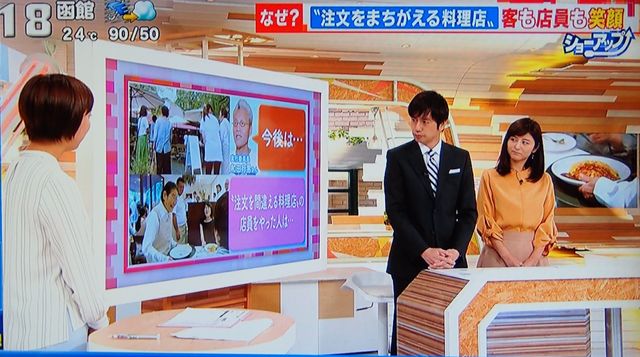 The Restaurant of Order Mistakes didn't result in just one social project.
A lot of news media broadcasted special programs on the restaurant.
In addition, not only did the project receive the first prize of 
READYFOR OF THE YEAR 2017
, but they also published 
a book
 about the story.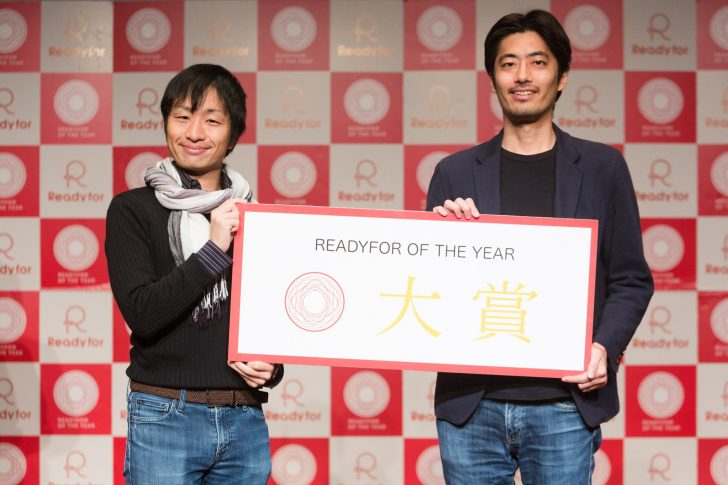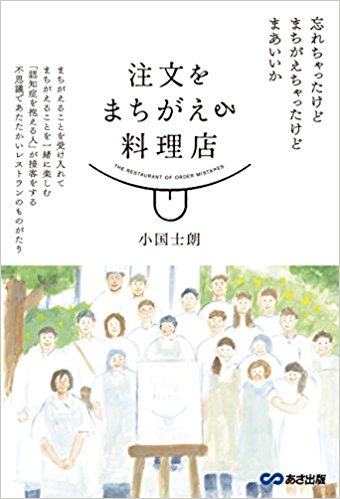 Furthermore, they've received a whole bunch of inquiries from both domestic and overseas institutions, as the project created a great sensation.
Actually, they also opened 
"The Cafe of Order Mistakes"
 in collaboration with Starbucks last September.
Just like the previous project, they achieved a great success.
These meaningful activities must've made people realize how we should work on the future challenge with the aging population.
In 2018, 1 in 3 Japanese women will be over 65 years old.
In 2020, 50% of Japanese women will be over 50 years old.
In 2024, Japan will have the world's highest proportion of senior citizens ever in history. (1 out of 3 Japanese people will be over 65 years old)
In 2026, the number of seniors having dementia will exceed 7 million.
Facing a number of problems caused by the aging society might be inevitable in Japan. However, as the project of "The Restaurant/ Cafe of Order Mistakes" showed, if we could be more tolerate and behave more patiently, a lot of problems must be able to be solved.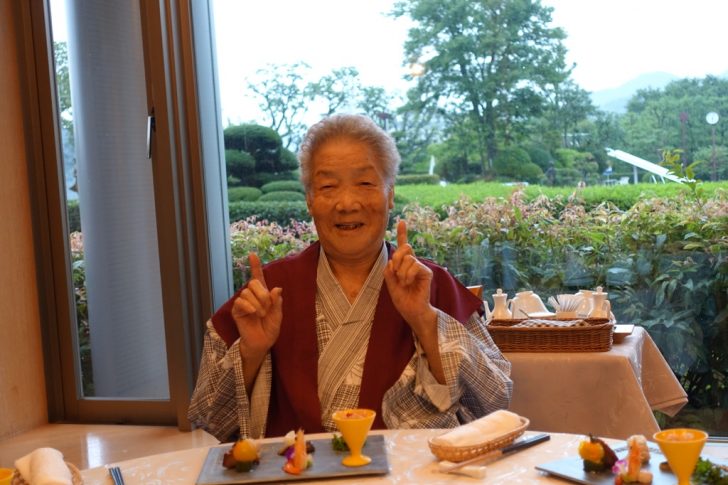 Actually, I've lived with my family including my grandmother having dementia and other severe diseases.
My family has taken care of her on our own for many years and my parents and I are helping each other.
However, taking care of even 1 senior at home is very tough since it requires us to have a high tolerance and to prioritize her all the time in a lot of ways.
Even so, I believe that we've learnt a lot of things from her and I simply want to support her in return for her deep affection for me.
Therefore, I feel like "The Restaurant of Order Mistakes" project let us make sure what my family has done for my grandmother is just right.
Hence, I consider the project to be this year's most impressive and meaningful startup project.