Another Big IPO Eclipsed by Mercari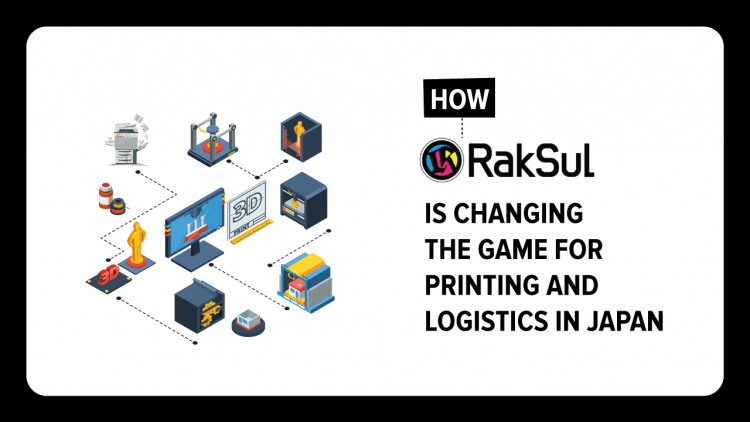 Actually, another fast-growing startup firm will also go public at the end of this month while people have been crazy about drawing a winning number of Mercari's IPO stocks. This startup firm has also drawn a lot of attention since they introduced the concept of sharing economy into Japan's traditional industries (the printing and distributive trades) where IT had not been applied so much.
Raksul is a Japanese startup company that realized a high quality and reasonable printing service Raksul by utilizing printing companies' non-operational machines. It is like Uber and Airbnb in the industry, connecting customers to printers.
In addition, they also launched a distributive trades service Hacobell with the same concept, connecting customers to forwarding agencies' non-operational trucks.
The company was established in 2009. Ever since then, the business has rapidly grown and the degree of recognition has increased as well.
One of the biggest reasons why Raksul has grown so rapidly is that they have been able to succeed in receiving an abundance of fundings.
As of now, they have received ¥7.9 billion from investors. In addition, the company was awarded "2015 Red Herring Top Global 100" choosing one of the most innovative global tech startups.
Furthermore, the CEO was ranked No.2 and No.3 of Japan's entrepreneur ranking (Forbes Japan) in 2016 and 2017 respectively.
A large reduction of capital
The IPO can be expected to attract lots of public attention as well as Mercari. However, their financial condition is a little controversial in contrast to their rapid sales growth. It was unveiled that they reduced their capital from ¥3.9B to ¥100M last year. Their current performance was
Net sales: ¥7.6B
Net income: ▲¥1.1B
Moreover, as of June 16, 2017, the accumulative deficit had reached 3.6B. It has been 8 years since the foundation of the company and they have focused on the domestic market. However, it still seems to be very challenging to turn around.  Therefore, they invited a famous business leader as an outside director last year.
It is still unclear if they are able to turn the business out to be surplus with a couple of years since there are 3 strong competitors dominated the market.
1. Printpack
2. Graphic 
3. Raksul
4. Printnet 
The characteristics of the net printing market are
1. The market is growing (it grew by 70% in the last 5 years)
2. There is a huge gap between the 2 market leaders and No.3 (Raksul)
3. Except for Raksul, the other 3 big competitors' businesses are in the black.
e.g. Printnet
Net sales: ¥6.8B
Net income: ¥660M
*Source: Raksul's financial statement submitted to Tokyo Stock Exchange just recently.
It is doubtful if Printpack and Graphic are beatable inasmuch as they have developed same (or similar) type of web services as Raksul. Moreover, there is a likelihood that new strong players show up due to the continuous market growth. Therefore, the domestic market can be expected to become more competitive.
In theory, once the market growth stops, only players having a large proportion of market shares can survive.
I am sure that their business model is trendy and the size of the business has expanded significantly. However, it has also happened to their rivals. Hence, I expect them to struggle to seize the No.1.
Schedules
May 15: The provisional condition will be determined.
May 23: The issue price will be determined.
May 31: The stock will be listed on Mothers (Market of the high-growth and emerging stocks)
For Raksul's IPO, the chief organizers will also be Daiwa Securities and Mitsubishi UFJ Securities.
So, if you are interested in it, contact them!