Maneki's Ekisoba is the best noodles around the world 3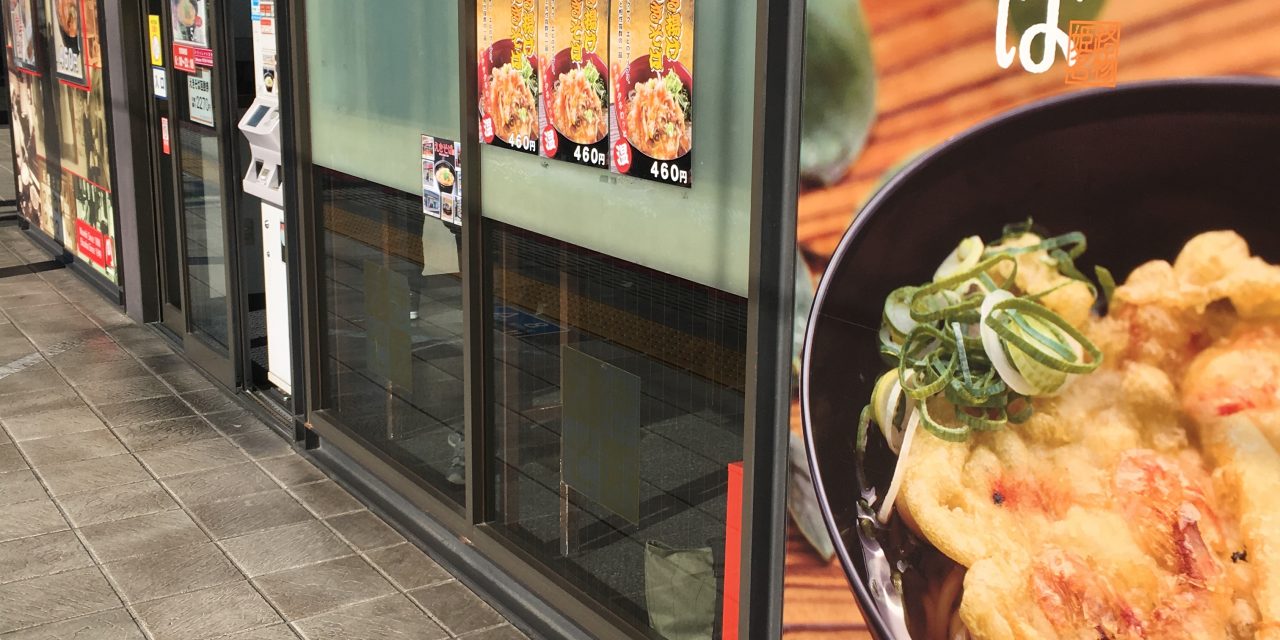 One of the biggest reasons why Maneki's Ekisoba has been loved by local people for such a long time is that the price is very reasonable.
While ramen mostly costs ¥700 (or more) anywhere, Maneki soba (regular one) costs just ¥360, which is like a cup of coffee at a cafe in Japan.
Ekisoba is the fruit of hard work
After the second world war, the founder of Maneki Foods, Kihachi Takeda, wanted to make food that didn't require a lot of complicated processes in order to provide local people with reasonably priced meals.
At the end, he decided to sell noodle meals.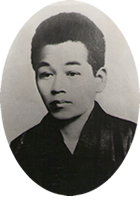 Kihachi Takeda/ Photo: Maneki Foods
However, flour was one of the goods under government control back in those days. Consequently, it wasn't easy to obtain.
So, he paid his attention to konnyak, a plant of the genus Amorphophallus, as it wasn't designated as goods under government control. Then, it was mixed with buckwheat flour and the very first Maneki noodle meal was created.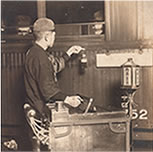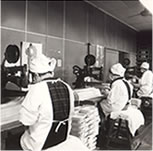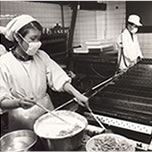 The noodles that they were initially selling was like Udon, but soon later they figured out that it was perishable. As a result, they stopped selling the first Maneki noodles.
They made and tried a number of prototypes after giving up selling the first Maneki noodles. At the end of the day, they reached the conclusion that Chinese-style noodles would be the best match with Wafu Dashi.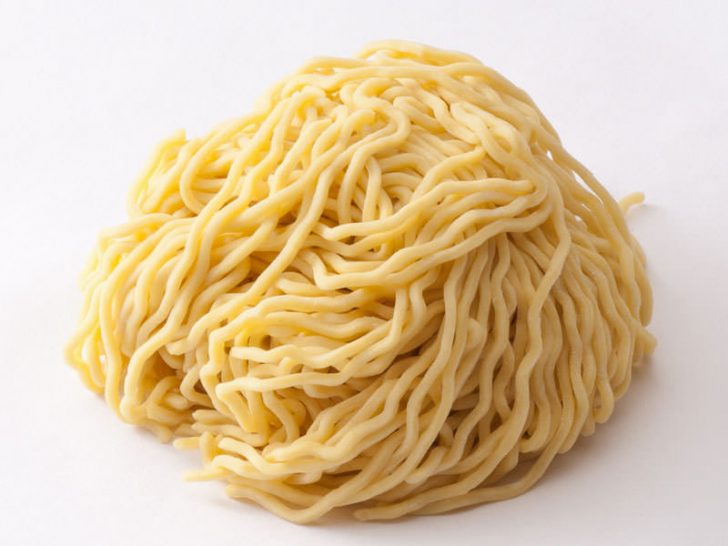 Generally, that type of noodles needs to be added "Kansui", iye water, in order to make the noodles tender and elastic.
In addition, it was believed that Chinese-style noodles were suitable only for ramen's rich soup like pork bone, chicken, etc because of the characteristic of the noodles.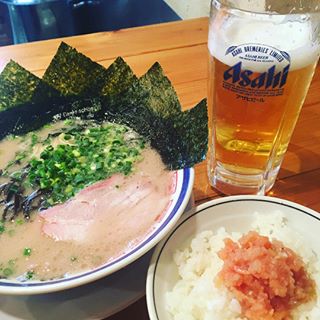 Therefore, Ekisoba's Wafu soup made out of dried fish and the Chinese-style noodles were regarded as some sort of mismatch and might have been weird for local people at first.
In 1949, Maneki Foods named it "Ekisoba" and started selling the Ekisoba noodles on Himeji station's platforms. Immediately, it became very popular with locals and the rest is history.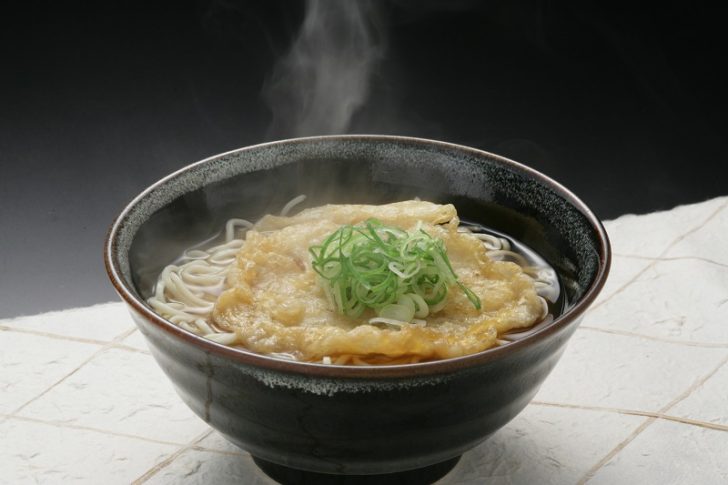 Back then, very simple udon noodles in broth (no trimmings) were ¥30, but Maneki's Ekisoba was ¥40 (practically) although it included some trimmings. I think this founder's wish, offering meals cheaply, has been handed down from generation to generation.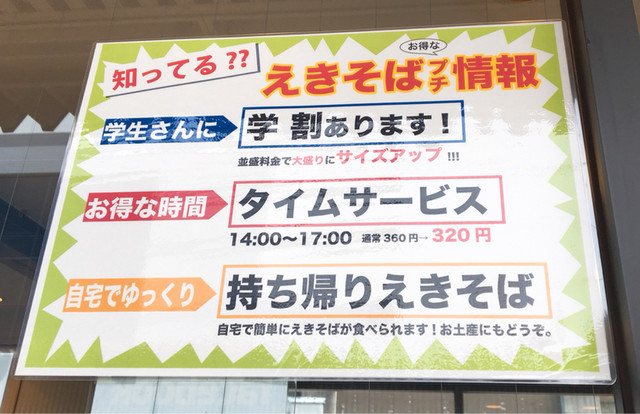 They have a special offer for students, and their happy hour is from 2pm to 5pm (the regular Ekisoba costs just ¥320).
They've raised the prices in line with the times, but it hasn't been done as rapidly as other types of noodle meals like ramen, buckwheat noodles, etc.
As I mentioned earlier, Maneki's Ekisoba is still very reasonable (¥360), but it even becomes cheaper during happy hour.
What do you mean by that?
When you go to an Ekisoba stand, you could see a sign,
"Return your bowl here. Don't take it on the train, please."
You might wonder what it does mean.
Actually, in the past, we did it. We ate Ekisoba on the train and left the bowl there, which is completely unthinkable now (but it was really fun).
Maybe even back then, it wasn't allowed to do so. However, I saw a number of passengers enjoy eating Ekisoba and left bowls on the train. I wonder who took them back to Ekisoba stands for us.
So, Ekisoba tastes very good and it's also very cheap. And there is one more thing that has attracted us.
They serve noodle meals very quickly. Basically, you buy a ticket and give it to servers, but 20 seconds later, you can already start eating it.
In my case, this is very important especially after drinking. I mean, I feel like eating something after getting drunk, but I don't want to wait for long. Then, I usually go eat Ekisoba because I can finish eating it within 5 minutes (so fast).
Even at 10pm, we could see many people entering there, but the turnover is so quick because of their operation that you'll never wait your turn outside.
JR Himeji Station (station platform)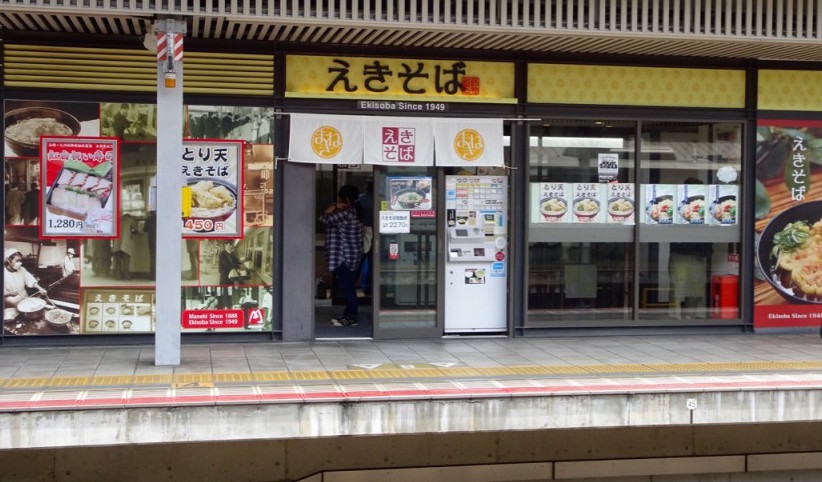 6am – 12am (Different from the station platform)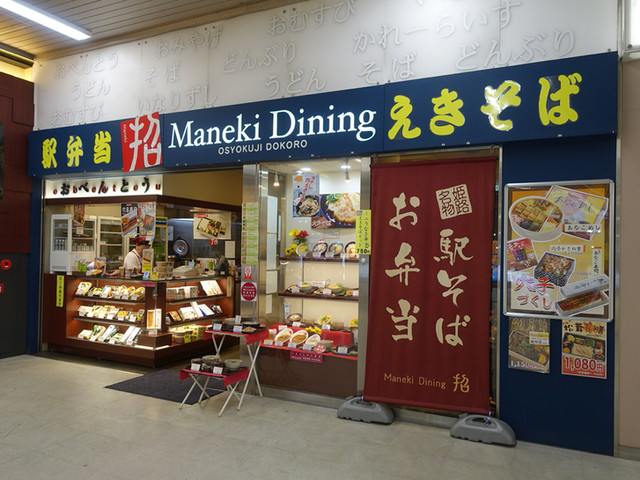 JR Himeji Station in front of entrance to boarding for Shinkansen, bullet train
7am – 8pm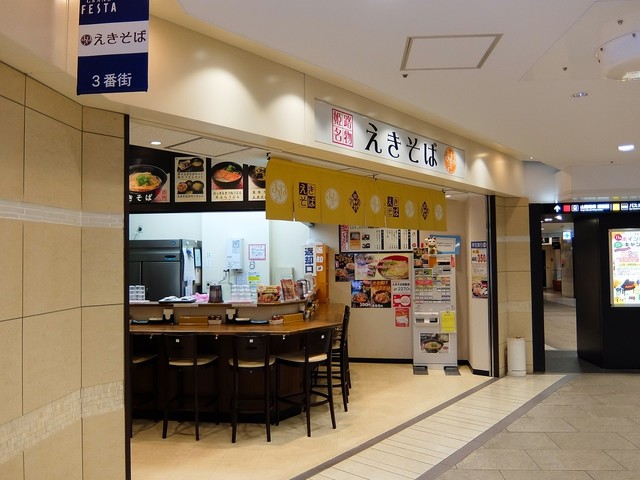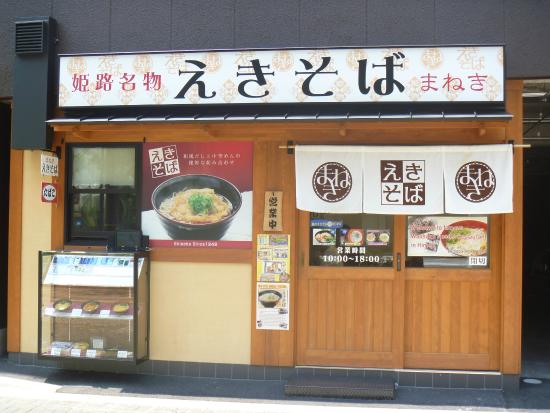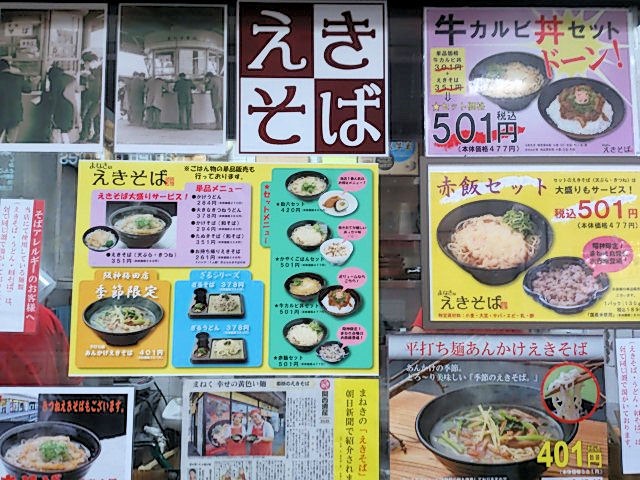 Address: Shiroganemachi 67, Himeji, Hyogo, 670-0902
10am – 6pm
Here, you could eat a variety of noodle meals and donburi.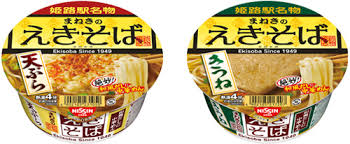 Maneki Foods also sells instant noodles of Ekisoba.
Unfortunately, they're still very different from real ones that we can eat at Ekisoba stands.
However, it's been actually popular as a gift among not only foreign visitors, but also Japanese people.
Maneki Foods has started internationalizing their business recently. Therefore, you might be able to try their Ekisoba in your country soon.
Himejiite's comfort food = Maneki Ekisoba