The bond between the city of Himeji and France has been strengthened 2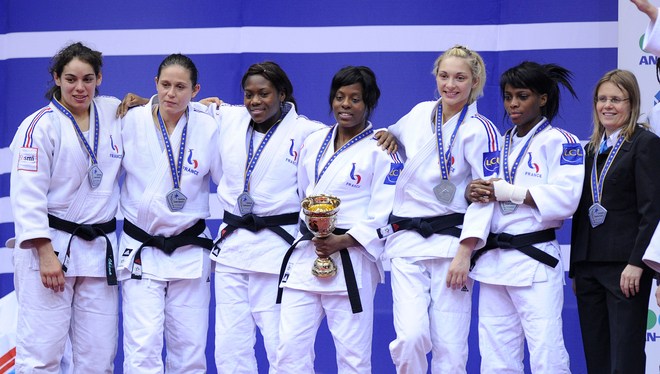 One of the biggest reasons why Himeji has been very popular among French tourists is that the city isn't as big as other metropolitan cities where shops and restaurants are always packed with a whole bunch of both domestic and international people.
Due to this fact, visitors are able to enjoy hanging around the city. Actually, many French tourist agencies have chosen Himeji as the first destination because Himeji is thought to be a decent-sized city where tourists can get used to Japan's life.
My French friends also told me that the most important thing when choosing a holiday destination is if they can have time to relax.
At this point, Himeji might be a perfect place for them because it's a very calm place, but not too small since the city is populated by half a million people.
Additionally, it's just 1-hour train ride way from Osaka (30 minutes from Kobe). Therefore, the accessibility is quite good too.
There's one more reason why people from France choose Himeji as their first destination to stay with regard to accessibility. The city is close to Hiroshima.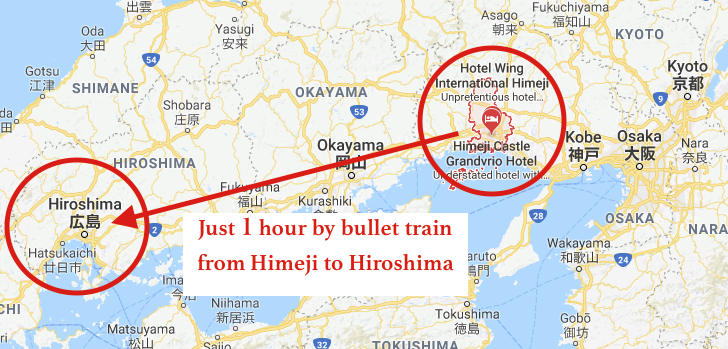 If you hear Hiroshima, perhaps most of you picture Hiroshima Peace Memorial, which is also called Atomic Bomb Dome.
However, according to a recent study, the most popular tourist hotspot in Hiroshima among French visitors is Itsukushima Shrine (Miyajima) situated in the city of Hatsukaichi, Hiroshima.
It's been realized because not only is the shrine designated as the world heritage site, but Hiroshima has also been geared toward attracting tourist to the prefecture for the last several years.
They've organized displays of the products of Hiroshima Prefecture in Paris, established a foothold for sales promotion, etc. As a result, these efforts have borne fruit.
While the number of visitors to Hiroshima has increased, Himeji has also benefitted from it only because the city is on the way to Hiroshima from Osaka and Kyoto which are the second and third popular cities with foreign tourists.
The cost of accommodation in Himeji is relatively speaking cheap, as the average rent is way cheaper than big cities. Therefore, many French tourist agencies book hotels in Himeji, then take tourists to Hiroshima for visiting Itsukushima Shrine, Atomic Bomb Dome, etc (it's a very smart way).
Himeji has been deeply affiliated with France !?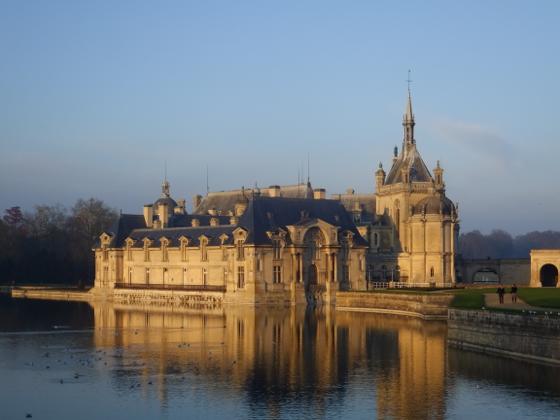 In 1989, Himeji Castle became a sister castle of Château de Chantilly located in the town of Chantilly, France. Château de Chantilly has been internationally acclaimed as one of the most beautiful castles built during the Renaissance period.
Since then, cultural exchanges between the two cities have been promoted, which has also attracted a lot of interest in France.
The farther of "judo" in France is Himejiite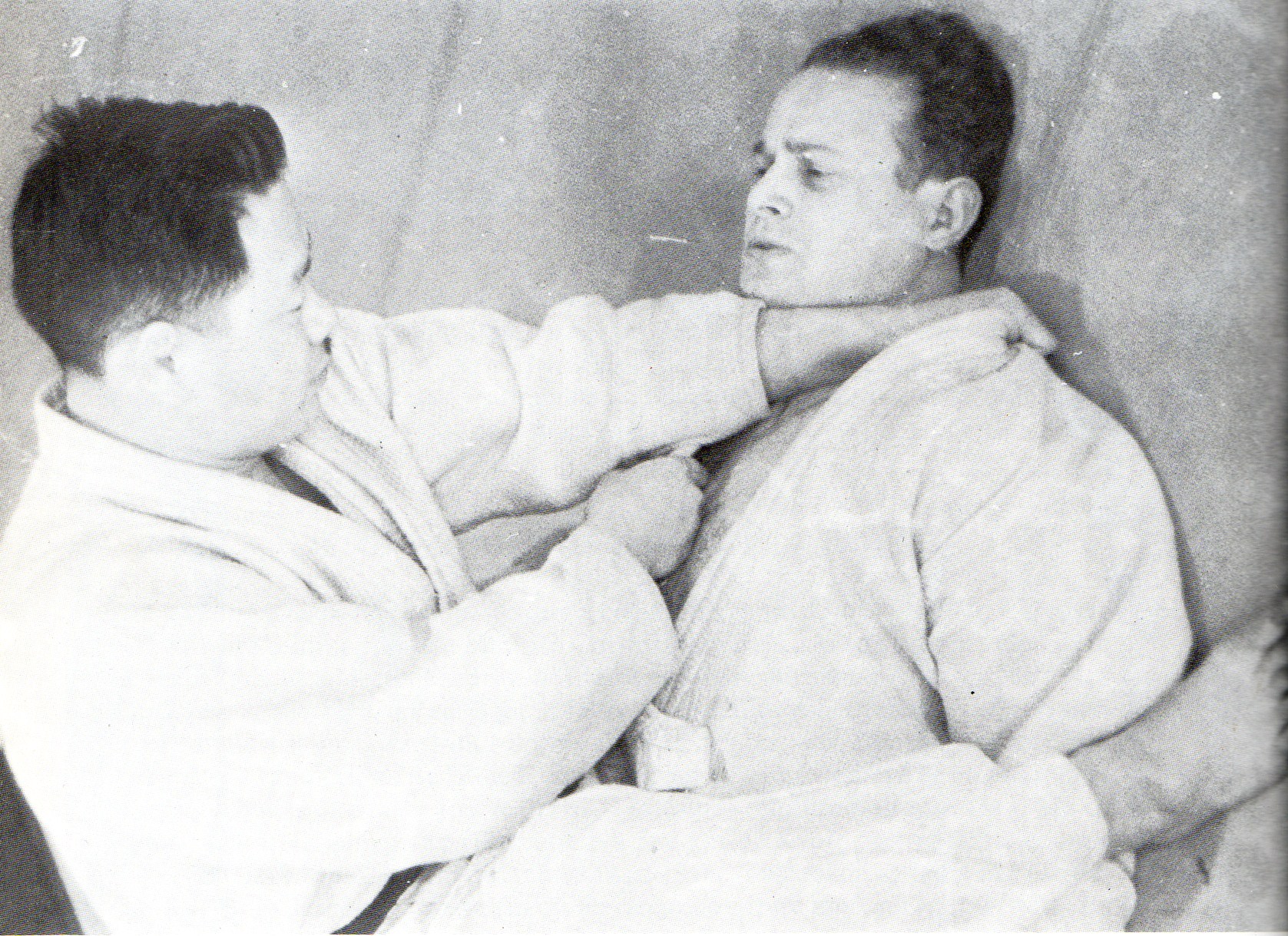 Furthermore, the cultural exchange has happened in the sports field as well. It is widely recognized that "judo" has been one of the most popular martial arts in France.
According to Fédération Française de Judo, there're 5,600 judo clubs and 600,000 are learning judo in France today.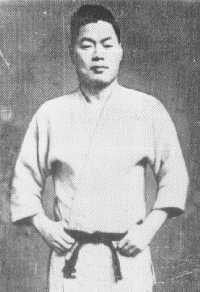 Mikinosuke Kawaishi (1288 ~ 1969), who strived to spread judo in France, was from Himeji.
Even now, he's been respected among French judo students as the father of judo for them.
Because of the deep connection between Himeji and France, the French judo team decided to hold pre-Games camp towards 2020 Tokyo Olympic Games in Himeji, Hyogo.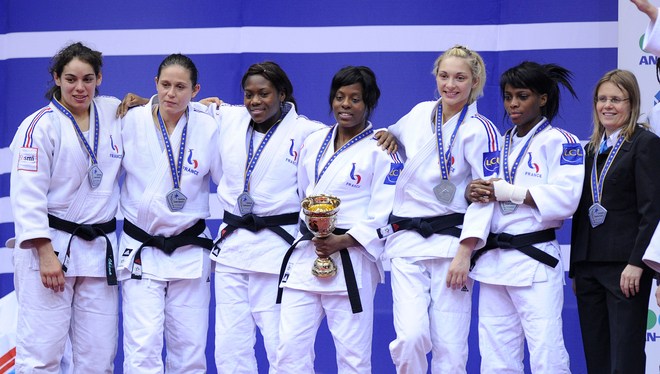 The city of Himeji will be organizing an event where local people can engage with the French judo team.
Himeji considers this to be the best chance to appeal to people in France. So, they will accelerate the promotion in collaboration with Hiroshima.
As a local person who loves this city very much, I really want this project to succeed. We Himejiite are looking forward to entertaining people from abroad.
Drop by this cool city!