Where is the cheapest izakaya restaurant in Himeji? Go to Akebono Store!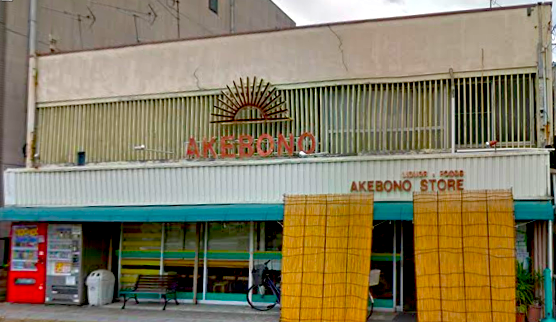 Perhaps, everyone thinks that Himeji has benefitted from the increase in inbound tourists. Ever since the completion of Himeji Castle's restoration work, a large number of foreign tourist who visited Kyoto, Osaka and Kobe have also dropped by Himeji. So, we locals really appreciate it!
As this situation has continued, this year land prices of commercial districts in Himeji rose for the first time in 27 years. Obviously, the city has invested in not only the maintenance of roads around the station and the castle, but also commercial buildings, which makes the city look more vibrant.
As a local person, I think that one of the most remarkable changes in this city is the increase in the number of izakaya (restaurants). When I was a college student,  there were not so many izakaya around the station. So, we had to go to an entertainment district where we had to pay a lot.
However, in the last several years, a whole bunch of izakaya restaurants have opened near the station. Literally, you could see various types of izakaya in Himeji now.
On TripAdvisor, many visitors share the information about restaurants in Himeji, saying like "this izakaya must be the cheapest in this city" or something like that, but I would say that even local people do not know where the most reasonable restaurant in the city is.
Which one is it? Well, that's Akebono Store.
Some people might not regard Akebono Store as a restaurant since their business form has been changed. However, as they cook and offer prepared food (and alcohol), I would say Abebono is definitely izayaka now.
Whenever I pass the store, I can see a lot of people drinking inside and the store has become really popular among local alcohol lovers.
I have also been there a couple of times and my impression of Akebono Store is that everything is just so cheap. This is because basically, they sell cans and bottles of alcohol, but for retail prices, meaning that they don't charge you like restaurants.
Therefore, even if you drink 2 pints of beer (maybe 500ml?), the price is ¥300. You drink a cup of hot sake and the fee is just ¥100 or stuff like that, which is wonderful!
When I went there with my father, I think we got 2 bottles of beer, 4 to 5 cans of cocktails and some food. Then, we just paid about ¥2,500, which would have been ¥6,000 in an ordinary izakaya.
In addition to the cheap drinks, they also offer good quality meals like tempura, fish boiled and seasoned with sugar and soy sauce, pickled vegetables, BBQed chicken wings, boiled clams, Oden, etc.
The owner, his wife and his mother are great cooks. So, the quality of meals is absolutely guaranteed. A pike eel, which requires you to have good cooking skills, is even offered as tempura, hotpot, etc… Hotpot!?
Yes, if you book in advance, they also prepare a hotpot set and you can enjoy it with a couple of your friends. I have never tried hotpot there, but I have seen many customers eating and enjoying it especially in the winter.
Originally, Akebono Store was a small supermarket where people were able to buy a variety of daily goods. Of course, I used to go there to buy snacks, a can of soft drink, etc in my childhood.
In addition, not only I, but my mother and grandmother also went to Akebono Store for groceries almost every day.
Back in the time, there were neither large supermarkets nor convenience stores around the store.
However, as time goes by, the number of their competitors like supermarkets, convenience stores, drug stores, etc has increased. Apparently, for many years, their business had seemed to decline.
I don't remember exactly when Akebono changed their business form to izakaya, but I really admire their decision. The owner is a really cool man and has a strong sense of hospitality.
In fact, I mentioned that they should charge us (customers) more just jokingly when I drank there a couple of years ago, but he smiled and said, "I'm happy to see our customers visiting us and enjoying drinking with their friends or co-workers here. It is more important than money".
I fondly remember that he was taking loving care of us (local kids) and we used to drop by the store even just to talk to him and obachan (his mother). So, simply I'm really happy to see their business turn around again and want them to make it last longer.
If you speak to him, instantly, you can tell how cool he is. Not to mention, the store too!