Why Startup in Sweden?
In the previous posts, I explained how the business environment in Sweden looks like, but some people asked me questions regarding the local eco-system for startup.
For the last several months, I have talked to a number of entrepreneurs and people working for startup companies in Stockholm and other regions, and all of them told me that Sweden provides everybody with an entrepreneur-friendly environment.
So, I would like to share some fun facts.
Best Countries for Business
Just recently, Sweden ranked No.1 on the Forbes' annual list of the Best Countries for Business, higher than other economic powers such as the U.S (23), China (102), Japan (37) and Germany (21).
In 2006, Sweden ranked No.17, but for the last 20 years, they have implemented a transformation built on deregulation in order to create a business friendly-environment and they have succeeded in it.
The country's economy grew by 4.2% last year and is expected to continue growing this year.
Sponsored Link
The Second Most Prolific Tech Hub in the world
According to the European Commission's European Innovation Scoreboard,  Sweden is currently ranked as the most innovative country (No.1) in the world as a result of their current innovation performance.
Sweden has produced a number of global companies such as Skype, Volvo, SAAB, Ericsson, Electrolux, IKEA, H&M, Pharmacia and Astra. Additionally, in recent years, this country has also become a mecca of tech startups.
The capital Stockholm has been the world's second most prolific tech startup hub per capita, following Silicon Valley in San Francisco. According to the Nordic Web, in 2016
$1.4B → 54%
($1.4B was invested into tech companies in Stockholm, increased by over 50% compared with 2015. This is 54% of the total amount invested in the Nordics.)  
247  → 35%
(247 Stockholm-based companies raised investment. This is 35% of the investments in the Nordics.)
As a result, Stockholm became one of the top six startup hubs in the world in terms of the number of unicorns (a startup company valued at over $1 billion).
Silicon Valley: 63 Unicorns

Beijing: 23 Unicorns

London: 17 Unicorns

New York: 11 Unicorns

Stockholm: 7 Unicorns (Skype, King, Spotify, Klarna, Avito and Mojang)

Berlin: 4 Unicorns
Now, this city has more than 20,000 startup companies.
Rapid Increase in Startup Supporters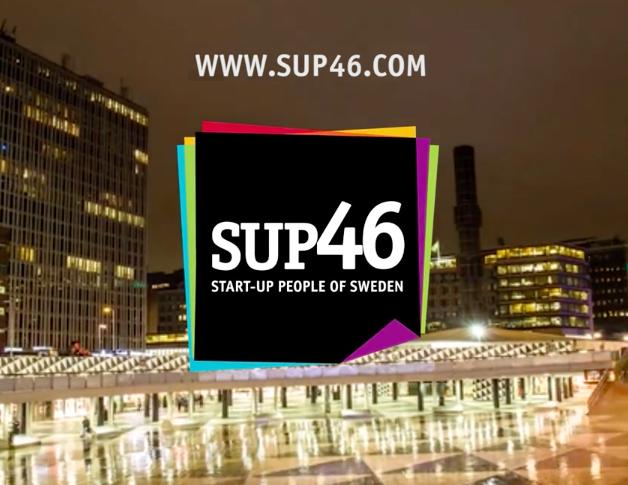 Co-working Space

Startup Events

Media
2013    1. Sthlm Tech Meetup  2. SUP46   3. #sthlmtech
2014    4. STHLM TECH FEST  5. Swedish Startup Space  6. Knackeriet
2015    7. breakit  8. Epicenter  9. Things 10. Symposium
2016    11. H2 Health Hub  12. DI Digital 13. #movetostockholm
Every year, the number of supporters has increased and currently there are a variety of  organizations warming up Stockholm's tech startup scene, including venture capitals, incubators/accelerators, educational institutions and angel networks.
This trend has spread across the country. In 2016, the leading tech sector in Sweden was FinTech, followed by e-commerce, health & fitness, media, sales & marketing and recruitment.
In Q1 2017, Stockholm Fintech Hub (co-working space) is going to be launched in order to accelerate this trend.   This will probably help gain Sweden's reputation as a mecca of tech startup.
I will share follow-up information about the Fin-tech scene in Sweden as well as other fields.