Why is studying in Stockholm so beneficial?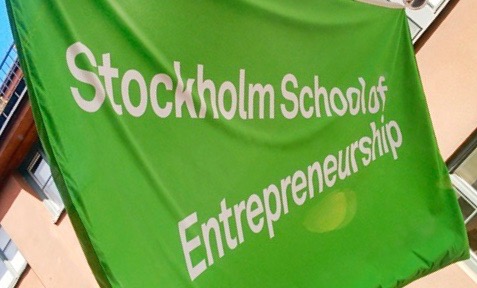 Some of my classmates always say, "why do you always go to Stockholm?", "You really love Stockholm, huh?"
Well, I do go to Stockholm very often, but it doesn't mean I love Stockholm. The reason is simply there are a lot of opportunities to learn.
(Actually, I even considered moving out to Stockholm once before, but I couldn't make it due to the chronic housing shortage)
However, what I envy people who are studying at Stockholm-based universities is that there are a number of startup events and courses that allow only these students to attend such as workshops organized by the Stockholm School of Entrepreneurship.
The Stockholm School of Entrepreneurship
The Stockholm School of Entrepreneurship is a leading academic facility in the area of innovation and entrepreneurship. The school has created very diverse academic environments which consist of its member institutions, Karolinska Institute, KTH, the Stockholm School of Economics (SSE), Stockholm University and Konstfack (The University College of Arts, Crafts and Design).
The school unites the region's top academic institutions in different fields such as medicine, technology, economics, design and humanities in order to create joint educational programs developed by the member institutions' innovative and entrepreneurial competencies.
So the Stockholm School of Entrepreneurship gives you opportunities to learn with people from different fields but having the same interest, which is entrepreneurship.
History

According to the Stockholm School of Entrepreneurship,
"The origin of SSES (the Stockholm School of Entrepreneurship) can be traced back to several courses taught at KTH and SSE in the 1990s. As interest grew, so did the need to fully recognise how important entrepreneurship was in a modern economy, and structure the teaching of these skills accordingly."
SSES was originally founded by KTH, the Stockholm School of Economics and Karolinska Institute.
Their initial aim was to develop an integrated teaching syllabus to meet the demands of students, faculty and industry.
1998  A generous donation from the Erling-Persson Family Foundation
→ It allowed the school to firmly establish itself as an independent organization.
2002  A further donation from the foundation
→ This enabled Konstfack to become the fourth member institution.
2009  Stockholm University was invited to join as the fifth member institution
→ It resulted in the constellation of the Stockholm School of Entrepreneurship.
Since it was founded, the partnership has grown stronger and the size of their events has also gotten larger each year.
Attendances have been able to work closely with many industries at SSES's events.
200 guest speakers, mentors and coaches
Today, the Stockholm School of Entrepreneurship is structured as a non-profit organization with the acting rectors of the member institutions.
They have been geared toward offering a sustainable and efficient platform for high-level academic decision-making.
In addition, not only is SSES represented by a dedicated team of some 60 faculty and staff members, but 200 guest speakers, mentors and coaches take part in their programs every year.
Courses and Workshops

You can find a number of courses and workshops on their website.
The courses are divided into three categories: core courses, context courses and skills courses.
Courses
Core courses follow the four stages of the venture creation process, from pre-idea to managing a growing business. Even though they are independent of one another, they are designed to be taken one after another, starting with Ideation, followed by Business Model Innovation, Execution and finally Growth.
Context courses look at a subject in the context of a specific area or industry, such as design, biotech and developing countries. They are open to students from all backgrounds, but if you have an interest in a specific topic or a desire to gain a level of specialization this will be an advantage when undertaking these courses.
Skills courses aim to teach practical techniques covering a variety of skill sets, such as negotiation and financing. The aim is for you to have the skill, experience and understanding to hit the ground running once you leave the classroom.
In addition, all workshops are open to all students and alumni at their member schools.
Workshops
Toolbox Fridays offer a condensed one-hour quick-dip into a specific skill set. Some of these act as a prologue to their Weekend Workshop counterparts while others are standalone sessions. As you may have guessed, they are organized on Fridays, usually in the morning.
Weekend Workshops offer a two-day deep dive into a specific skill set. To ensure that participants get the most out of each workshop, they are held in small groups of a maximum of 14 participants. Not surprisingly, they are held over the weekend.
Bootcamps are held around the globe together with our partners and friends. Challenging but rewarding they are designed for our most engaged and devoted students. They are sporadic in timing but keeping an eye open for them is certainly worthwhile.
As long as you are studying at the member universities of SSES, you are eligible to attend the courses and workshops.
You will be able to enrich your experience and knowledge through working with other talented people!