Hurry up! Everything has to be done within 54 hours!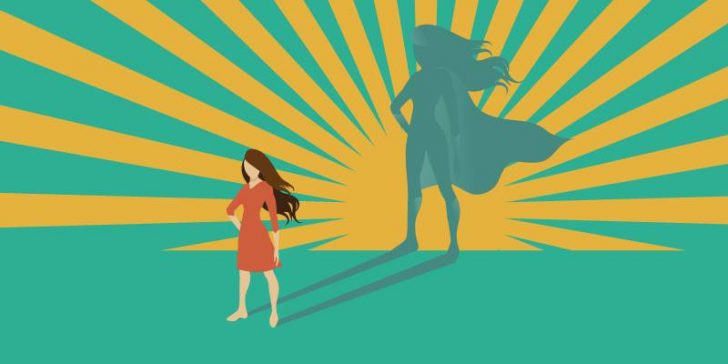 One of the biggest benefits of living in (or close to) Stockholm is that you can have a number of opportunities to attend startup events. Today, I'd like to share one of the biggest startup events in Stockholm, Stockholm Startup Weekend.
Within 54 Hours
"Startup Weekend is a global grassroots movement of active and empowered entrepreneurs who are learning the basics of founding startups and launching successful ventures. It is the largest community of passionate entrepreneurs with over 2000+ past events in 120 countries around the world in 2015. (Startup Weekend)"
During this annual event, a mix of attendants such as business developers, managers, startup enthusiasts, marketing gurus and graphic artists form teams and work on developing a working prototype and demonstrate ideas within 54 hours.
This year, it happened from May 12, 6pm to May 14, 8:30pm. While attending this event, I met a number of people coming over not only from other regions of Sweden, but also from other nations such as Finland, Norway and the Baltic States.
So you can expect to see people from different areas and backgrounds, and to develop your network as well.
Here's the actual schedule.
---
Day 1  Participants arrive between 5-7 PM, begin networking, and eat dinner. After an ice-breaking game and a short introduction by the Facilitator, there will typically be 1 short speaker talk on practical topics ranging from Pitching Best Practices to Lean Startup Methodology and more. Then the "Pitchfire" will commence: anyone intending to pitch will have 60 seconds to give their best pitch. No presentations or props needed for Friday, it will just be you and a mic. After pitches are finished, all attendees will vote on their favorites, and using these votes the top ideas will be selected to be worked on over the weekend. Teams will form organically, consolidate, and begin working.
Day 2  Teams will work all day, with the occasional breaks to eat or listen to 1-2 short talks. Coaches will be circulating to provide advice in the field of their expertise for those teams that want it.
Day 3  Teams will work uninterrupted from morning until mid-afternoon. They'll begin wrapping up their product/prototype and presentation around 3-4 PM to do tech-checks and practice their demonstration. After all Judges have arrived presentations will begin. Each team typically has 5 minutes plus 2-3 minutes Q&A from the judges (this varies occasionally.) The judges will select the top teams, give out prizes (if applicable), and the event ends (and celebration begins!)
*Source: Startup Weekend
---
Location
Address: The Park, Hälsingegatan 49, Stockholm, Sweden
Pre-Event
As pre-event of the Startup Weekend 2017, Design Thinking Bootcamp was held and conducted by Neda Nordin, Innovation management specialist at Uponor.
The Bootcamp was FREE for the registered Stockholm Startup Weekend Travel participants and Startup Weekend alumni.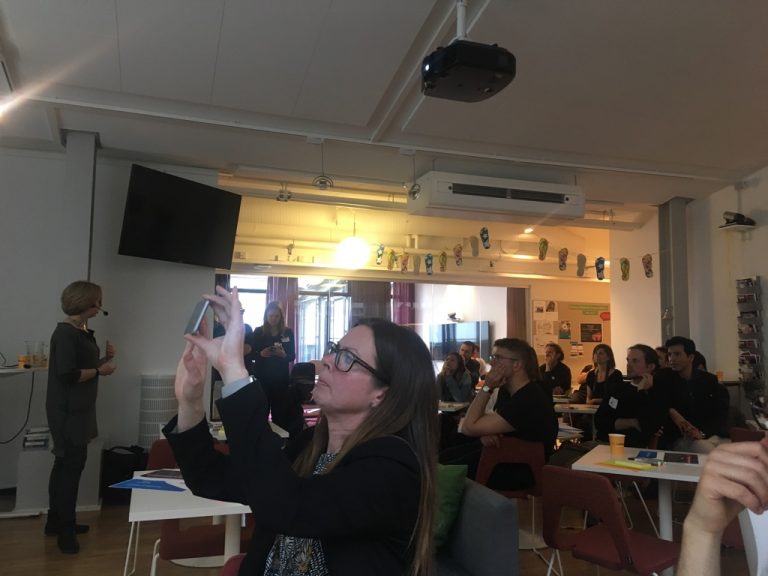 This was actually my second time that I attended Neda's design thinking workshop. First she explained what Design thinking is and how to define the "right" problem.
– How to harness teamwork to develop innovative solutions
– How fast-paced time boxing can generate high energy and engagement in a team
– How to apply the tools of Design Thinking within your organization
They encouraged the participants to learn how to use techniques like human-centred interviewing, visual stories, experience mapping, ideation matrixes and rapid prototyping in an atmosphere of radical collaboration and iterative learning.
Topic
Then, from the next day, the attendants started working on the topic which focused on travel.
They were tackling a challenge that the travel industry had faced, how they can solve the pains of a traveler or delight him/her with the use of different technologies from totally different industries such as IOT, Virtual/Augmented reality, Blockchain, Robotics combined with artificial intelligence and Big Data for more personalized travel.
The process of the presentation
In the process of building prototypes for the presentation, the participants had to build up teams to work on it together.
In other words, you might be able to meet people whom you start a company with in the future during this event.
On the other hand, since the event is intended to be a collaborative forum for sharing, learning and building, there is a likelihood that other participants might take (steal) your ideas.
Therefore, as a member of your startup community, you have to agree to be inclusive of any and all people and their ideas.
Prizes
Startup Weekend defines that everyone is a winner as the event is all about progressing your ideas, but their sponsors prepared several prizes for the winning teams.
– Amadeus will provide a workshop to help to develop idea forward, mentorship with experts as well as access to Sandbox and coaching from experts and even more!
– Lufthansa will give 3 tickets to fly to San Francisco
– Bridge for Billions will give free online incubation
– Impact Hub will provide coworking space

And there were some more prizes!
Only Women!?
The current event was Stockholm Startup Weekend FemTech. Only women can attend this event. I'll share some information about what was going on!