Why is Sweden the best country for women?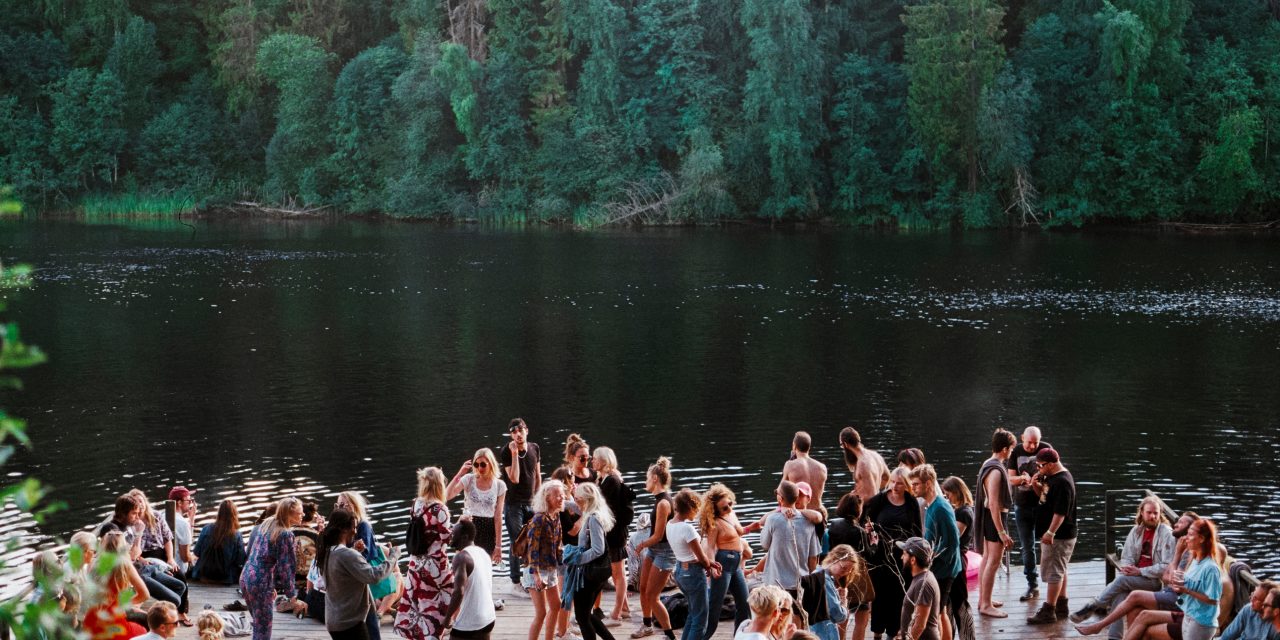 Sweden is well-known for its good social system, so the country is regarded as the best place to live, raise children and other things. As a result, the country often gets ranked something like best or first.
I've actually recommended to a number of female friends of mine that Sweden should be taken into consideration for their study or work because …  oh, that's what I'm going to discuss today.
Sweden became the best country for women
Just recently, U.S. News & Report announced that Sweden was ranked the best country in the world for women in a survey published on International Women's Day.
U.S. N&R surveyed more than 9,000 women in 80 countries for the 2017 Best Countries rankings. In addition, they asked foreign citizens how they feel their lives have changed since moving to Sweden.
Sweden

Denmark

Norway

Netherlands

Canada

Finland

Switzerland

Austria

Australia

New Zealand

Germany

The U.K

Luxembourg

France

Ireland

The U.S.

Japan

Spain

Italy

Portugal
Human Rights and Gender Equality
Sweden scored the highest in a compilation of five elements which relate to the well-being of women, including human rights, gender equality, income equality, public safety and progressiveness.
To be more precise, women from all over the world who participated in the survey viewed Sweden as the best place that most strongly showed equality between men and women and cared about human rights.
Moreover, the country ranked in the top ten for other elements (income equality, public safety and progressiveness).
No glass ceiling in Sweden?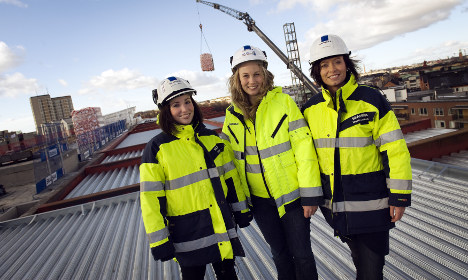 However, according to The Local, Swedish online media, statistics suggest that Sweden is far from perfect. Labour union LO reported that male blue-collar workers earned 24,831 SEK a month on average, compared to female's 18,486 SEK.
In white-collar jobs, the wage gap was between 40,352 SEK a month for men and 31,004 SEK for women, which is a huge gap.
Swedish female workers earned six percent less than male workers in 2015 and the wage gap has narrowed by only 1% point in the last 20 years.
However, when compared to other European countries, the situation in Swedish is still better. On average, women in the EU earn around 16 percent less per hour than men according to European Commission's study of gender pay gap. In The Local,
"A new study of European Union data has predicted which Swedish women will close the country's gender pay gap first, with those aged under 25 and working part-time in the public sector as a skilled manual worker the demographic said to be best positioned."
A number of Swedish women continue to work even after giving birth to children. Therefore, this gender pay gap is critical because it discourages women from working. Thus, unless this issue is solved, it might cause a severe labor shortage.
The glass ceiling still exists in Japan, or I should say in Asia. I hope that this will be figured out soon because I believe that if women are active in a company, the company is a good company.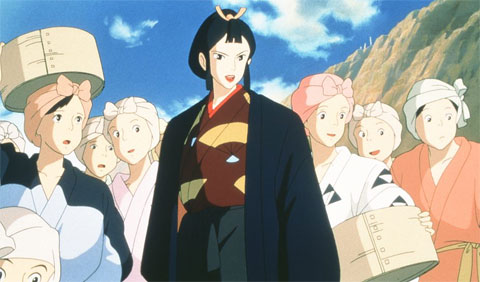 Source: Princess Mononoke/ STUDIO GHIBLI INC.
This is actually what Ashitaka said in Princess Mononoke, the Japanese animated film. He said something like,
"If women are active in a village, the village can be regarded as very good."
At many places in Sweden, bathrooms are not separated by gender. This is great because only women always have to wait in the queue in Japan.
On the other hand, I always feel very awkward when I have to use a bathroom with a bunch of women. If it happened in Japan, we shy Japanese would say "It is too much."