United Spaces, the most accessible co-working space in Stockholm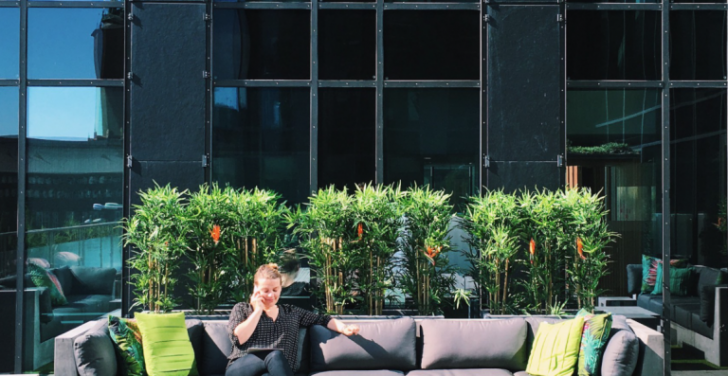 The other day, a friend of mine asked me which co-working space would be the best choice for people working on entrepreneurial projects in Stockholm.
This was a hard question for me to answer because it really depends on what you prioritize such as size, location, atmosphere, etc.
Today, I would like to share United Spaces for people looking for the most accessible co-working space from Stockholm Central Station.
15 second walk from the central station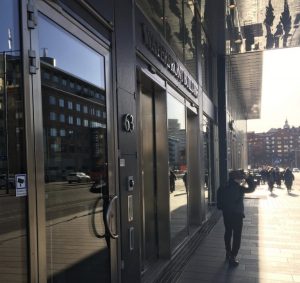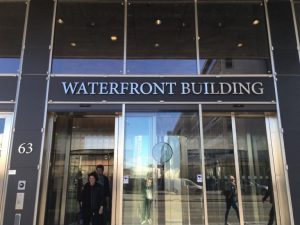 Address:
Klarabergsviadukten 63, 111 64 Stockholm, Sweden
United Spaces is located in the Waterfront Building right next to the central station. Perhaps, this co-working space is the best place in terms of accessibility because it takes just 15 to 20 seconds (on foot) from Stockholm Central Station.
Like other co-working spaces, they offer flexible desks, private offices, sofas, etc. Also, silent areas for concentration, phone booths, a cafe and a bar are offered. So you can work in many ways, depending on your mood.
They offer some different memberships in order to suit your needs.
Business Lounge (3,195 SEK/month)
Flex Office (5,995 SEK/month)

Private Office

(Need to contact for price)

Free/discounted events
850 sqm lounge
Access 24/7
Free wifi, coffee, tea & printer
30% discount on our meeting rooms
Full service

         ——————

Your own company address & mailbox
Adjustable desk + ergonomic chairs
Personal storage box
Access to silent zone

           —————–

Flexibility for special arrangement
Private office – furnished
Sophisticated workspace
The working space is well-designed with sophisticated furniture in order to make members feel relaxed. It looks like a lounge at a hotel and seems to be surrounded by a lot of foliage plants.
I would like to emphasize especially that in the summer, people are able to mingle at the large roof terrace, which makes them enjoy Sweden's beautiful summer.
The Waterfront Building is well-known for the most secure building in Stockholm, in which a variety of companies and embassies are hosted. Accordingly, even on the ground floor, there is a security guard.
In addition, not only does United Spaces have a branch in Malmo, but they are also a member of a large international co-working network. Therefore, people who have the membership are allowed to work at more than 200 workspaces around the world just like the membership of Impact Hub.
For choosing the best co-working space for you, I think the most important thing is to visit and see how it looks like by yourself. People at co-working spaces usually welcome you and show you around if you need like United Spaces' free tour.
I personally think whether you feel comfortable talking to management members (co-working space) is also one of the most important factors. This is because you sometimes have to ask them to help organize events, conduct guests and other things.
Check out United Spaces' fantastic working space!