The Biggest Startup Competition in Scandinavia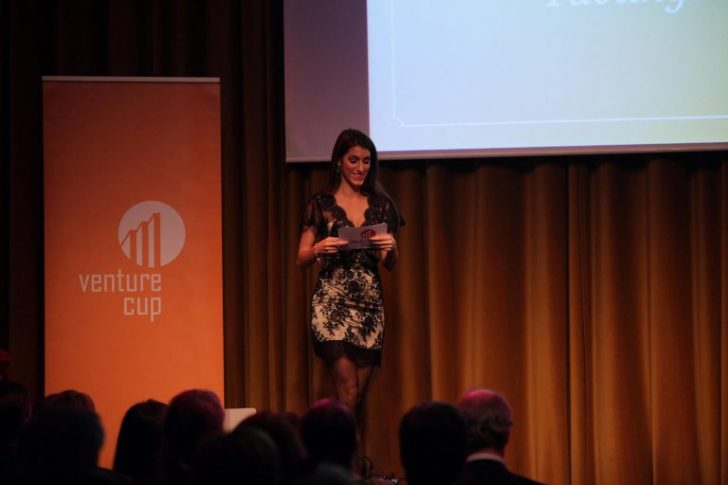 Photo: Venture Cup Sweden (Facebook)
Many startup competitions are held in Sweden each year. If you're living in Sweden or other Nordic countries, you must've heard of Venture Cup, an open business competition for anyone (startup people).
If you have an idea or want to get inspired by other's ideas, you should attend this one of the biggest startup events in Sweden.
The aim of this event is to connect people with ideas, experts and participants in order to ignite the creation of new businesses and empower the growth of Sweden.
You'll be able to see a large number of venture ideas and see entrepreneurs simply enjoying the competition with each other.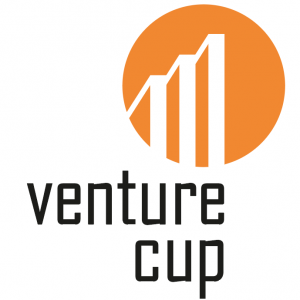 In 1998, Venture Cup was founded by McKinsey & Company in collaboration with Gothenburg University and Chalmers University of Technology as a non profit organization.
And it was also established as a venture competition in a move aimed at stimulating economic growth and turning the country into an entrepreneur-friendly environment.
While it was spread from Wast (Gothenburg) to other Swedish regions such as East (Stockholm), North (Umea), and South (Lund), Venture Cup Norway was established in 1999, followed by VC Finland and VC Denmark in 2000 and 2003 respectively.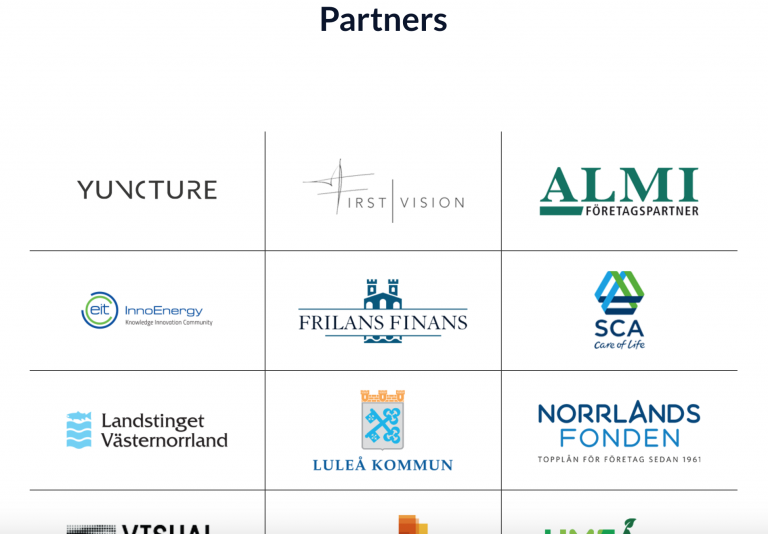 Every year, with the support of their financial partners, Venture Cup donates 1.3 million SEK to innovative ideas with long-term sustainable growth and verified demand from customers.
Venture Cup Competition
If you win the competition, you'll be awarded the prize, which is a large amount of cash and a huge PR bump.
However, the purpose of this event is not just deciding which idea has the highest potential to succeed, but encouraging attendants to compete with each other, which can make entrepreneurs get inspired easily.
Recently, Venture Cup has prioritized helping entrepreneurs enhance their ideas. They enable all participants to work on their projects with VC's experienced advisors.
The ideas go through VC's evaluation process and you'll get an advice for the next step or how the idea should be abandoned.

Venture Cup members also want entrepreneurs to experience failing, learning and enhancing their entrepreneurial perspectives from it.
Therefore, they offer their platform in order for startup people to test their ideas quickly and accelerate the learning process.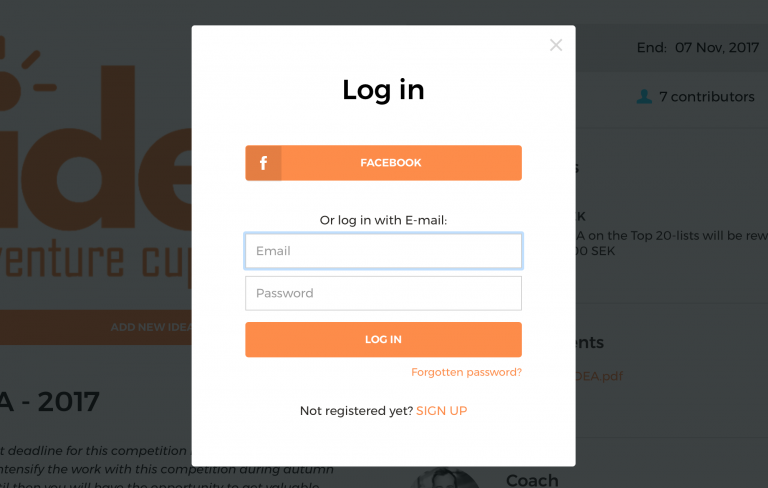 Concrete your idea
Upload your idea by using a video pitch (maximum 60 sec), audio recording (maximum 60 sec), pictures (maximum 3) or written text (maximum 1000 words)
Go to their platform and register.
Submit your pitch deck
"Make sure that you include information about your idea, your presumed team, your presumed scalability, and overall credibility as an entrepreneur in your submission. You are able to iterate your idea up until the deadline, so the feedback you receive will be very helpful in the competition."

Venture Cup
The nominees are selected throughout likes, and ratings, and are then sent to a jury who will go through all of the nominees and decide who the top 20 in the country are.
Through several phases such as talks, revisions, advise and reiterations, participants are able to enhance the potential of their ideas.
This process can be the most meaningful because it makes entrepreneurs ready for the final competition event.
At the final stage, a number of opportunities to pitch your ideas to experts and develop networks are given to competitors.
Even if you think what's on your mind is very poor quality, it can be developed with VC supports and might end up being the greatest idea eventually! Just try it!