The Best Entrepreneurship Program in Sweden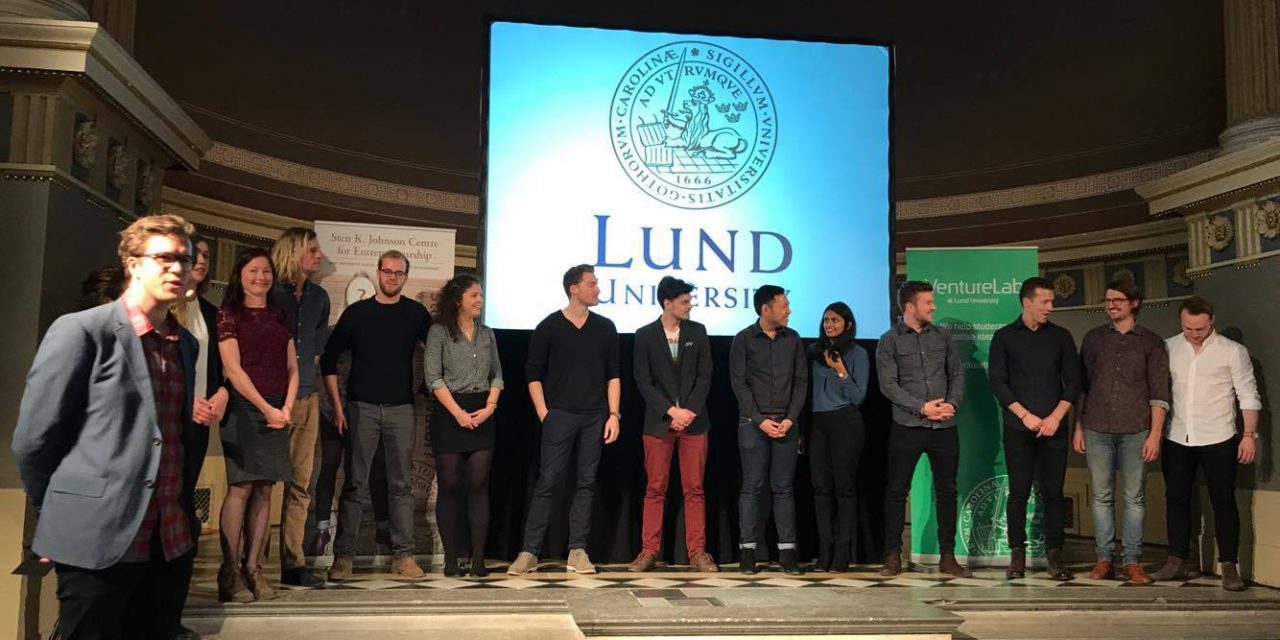 Photo: Entrepreneurship education at Lund University
Which university offers the best entrepreneurship program?
This question is really common among students taking entrepreneurship courses, but very tough to answer because I think everyone has their own interpretation of what entrepreneurship study is.
For instance, some people might think that the study in higher education has to offer hands-on experience to students and it shouldn't be too academic.
On the other hand, others might claim that you should learn something academic at school and get practical opportunities to engage with startup people outside of school in order to connect academia to the real world by yourself.
I was also one of the students who took an entrepreneurship program in Sweden. So I'll share some facts about entrepreneurship courses in Sweden.
So, which university offers the best entrepreneurship courses?
Actually, I couldn't figure this out while living in Sweden, but what I could find was (I hate to say, but) everyone had a complain about their situation.
"Well, the program is not bad, but this city is so small that the life here is so boring…"
"Oh, this course is too academic, so we don't have a lot of opportunities to engage with entrepreneurs or to have practical experience…"
"I think our courses are totally disorganized…, I'm now writing a letter to complain about it to the school …"
"I should've studied in Stockholm, then I could've developed my network more…."
These are actual comments from some students studying entrepreneurship at different Swedish universities. So, we can see each school has pros and cons.
For studying in Sweden, I wouldn't say, "Don't get your hopes up.", but it's better for you to know in advance if you can expect to get hands-on experience from school or from industry (you find it outside of school).
I mean, you should know what's going on at each school. So let's start off with the most popular entrepreneurship program in Sweden!
Which university is the most popular to study entrepreneurship?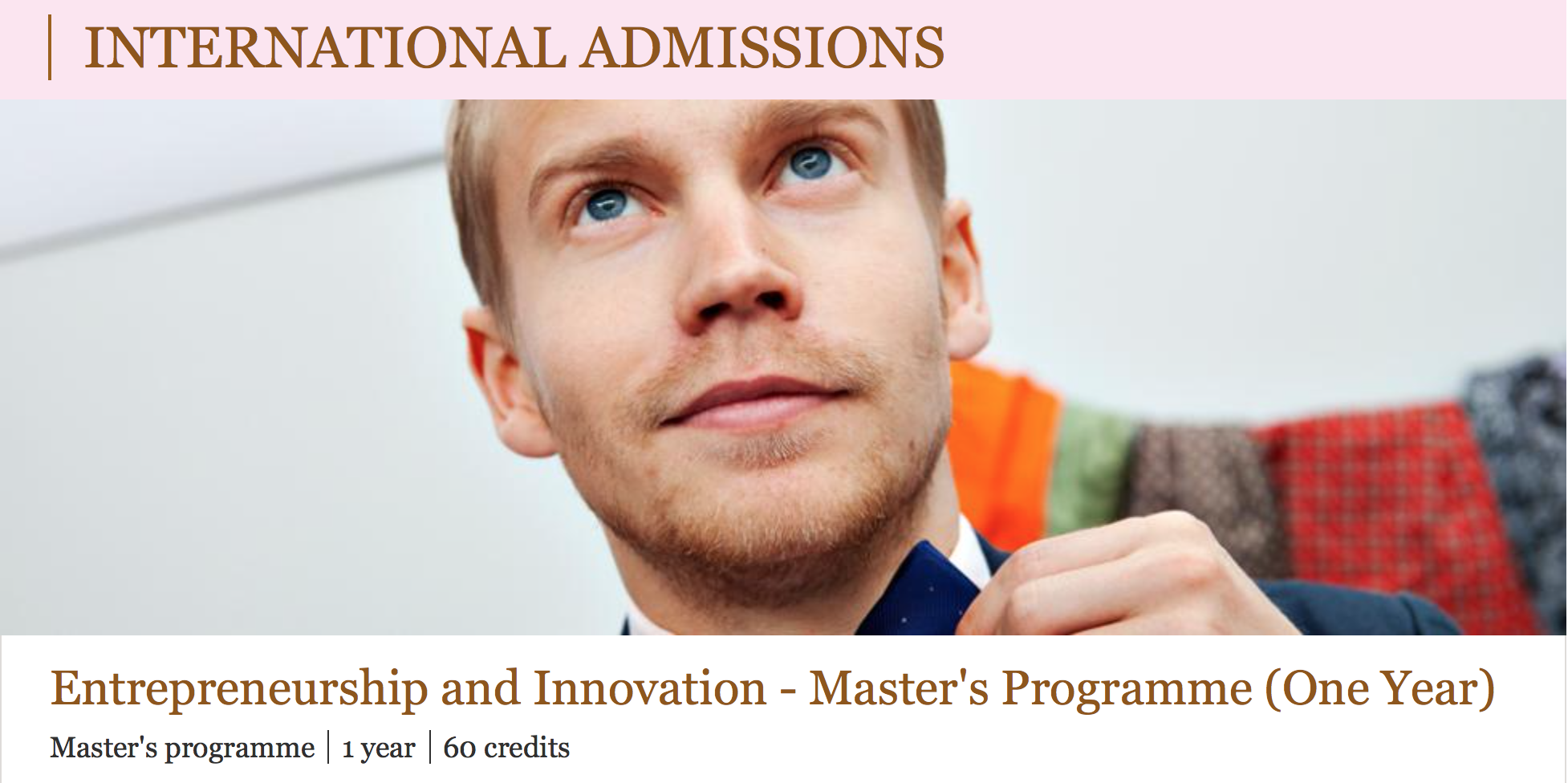 Perhaps, the most popular (in other words, the most difficult to get into) school is Lund University's entrepreneurship program.
Lund University's entrepreneurship program has become one of the most popular programs in Sweden (not only among the entrepreneurship field). Therefore, the success rate is significantly low.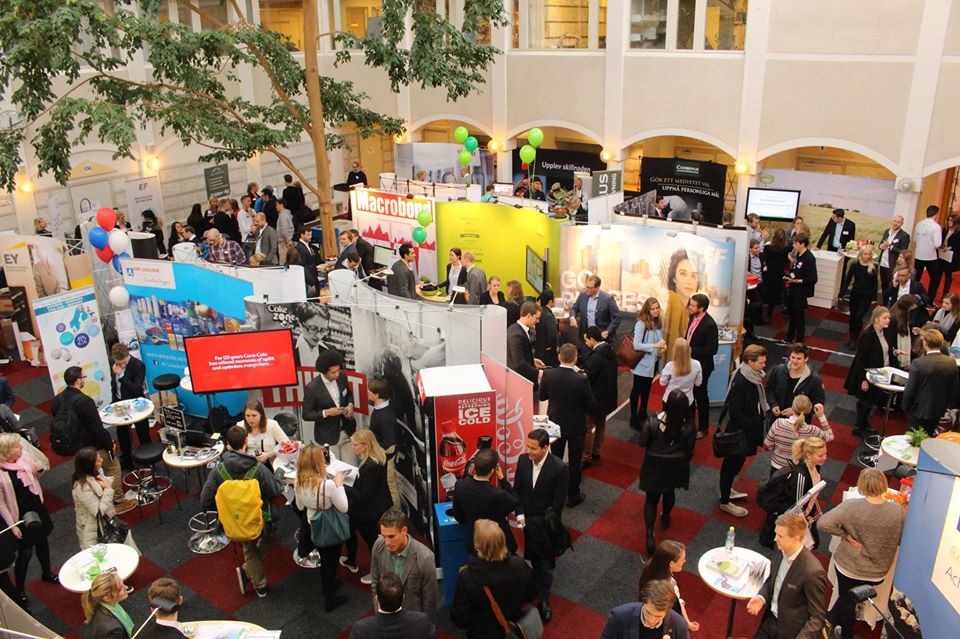 When I was attending Startup Live! in Malmo, I talked to a student majoring in Entrepreneurship at Lund University.
And I realized that the school has been geared toward developing the courses in collaboration with Sten K Johnson Foundation in a very different way from other schools in Sweden.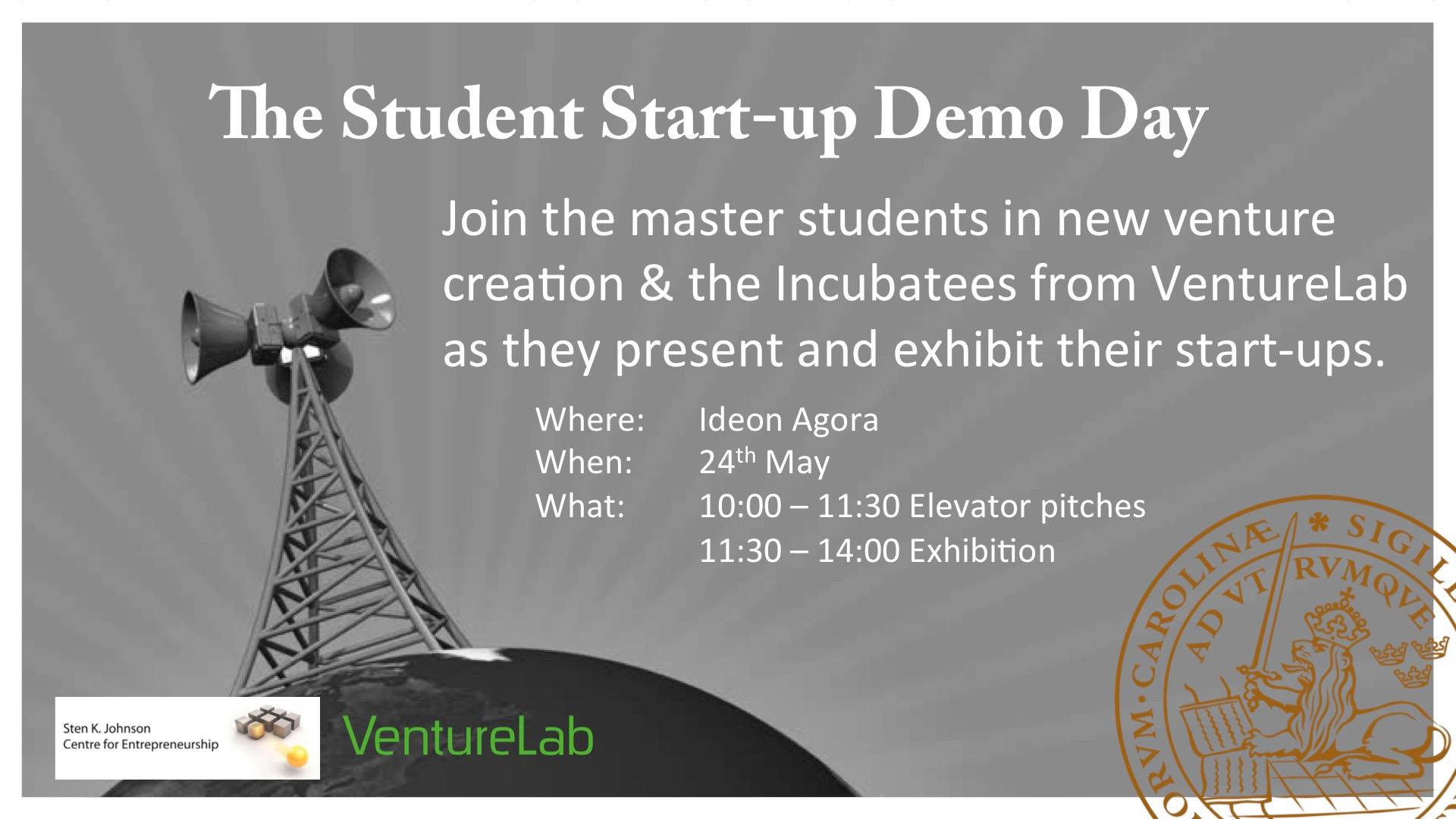 From my point of view, the reason why this program has stood out from other schools is that they have strove to give students a number of opportunities to get hands-on entrepreneurial experience such as Venture Cup, The Student Start-up Demo Day, Dragons at the university, etc.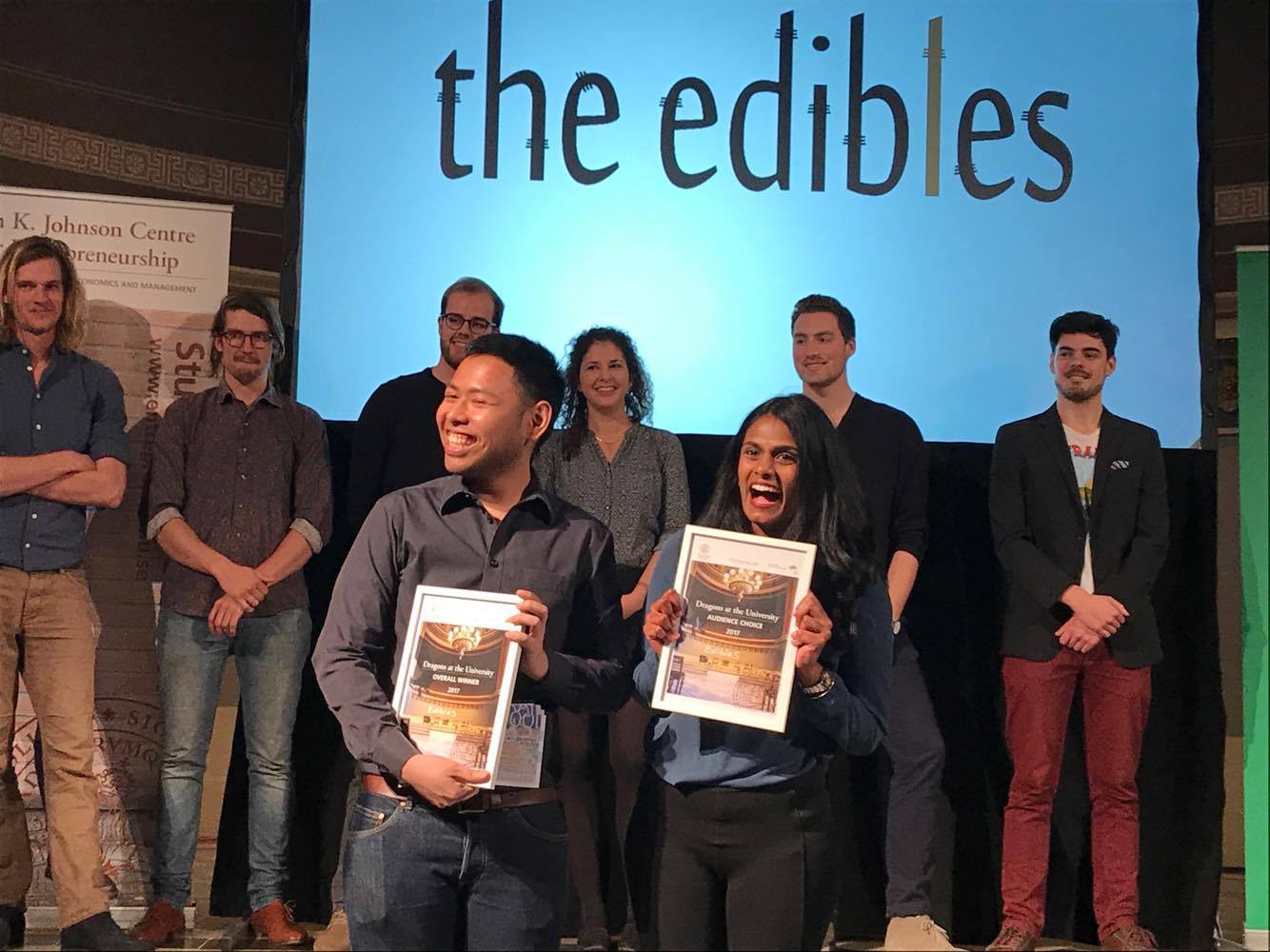 "If you have been in Lund the last few days, chances are you have bumped into our entrepreneurship students who are competing in our annual entrepreneurial challenge. Each team is given 100 SEK, 48 hours and asked to leverage whatever other resources they can to win the challenge."

Entrepreneurship education at Lund University
Annual entrepreneurial challenge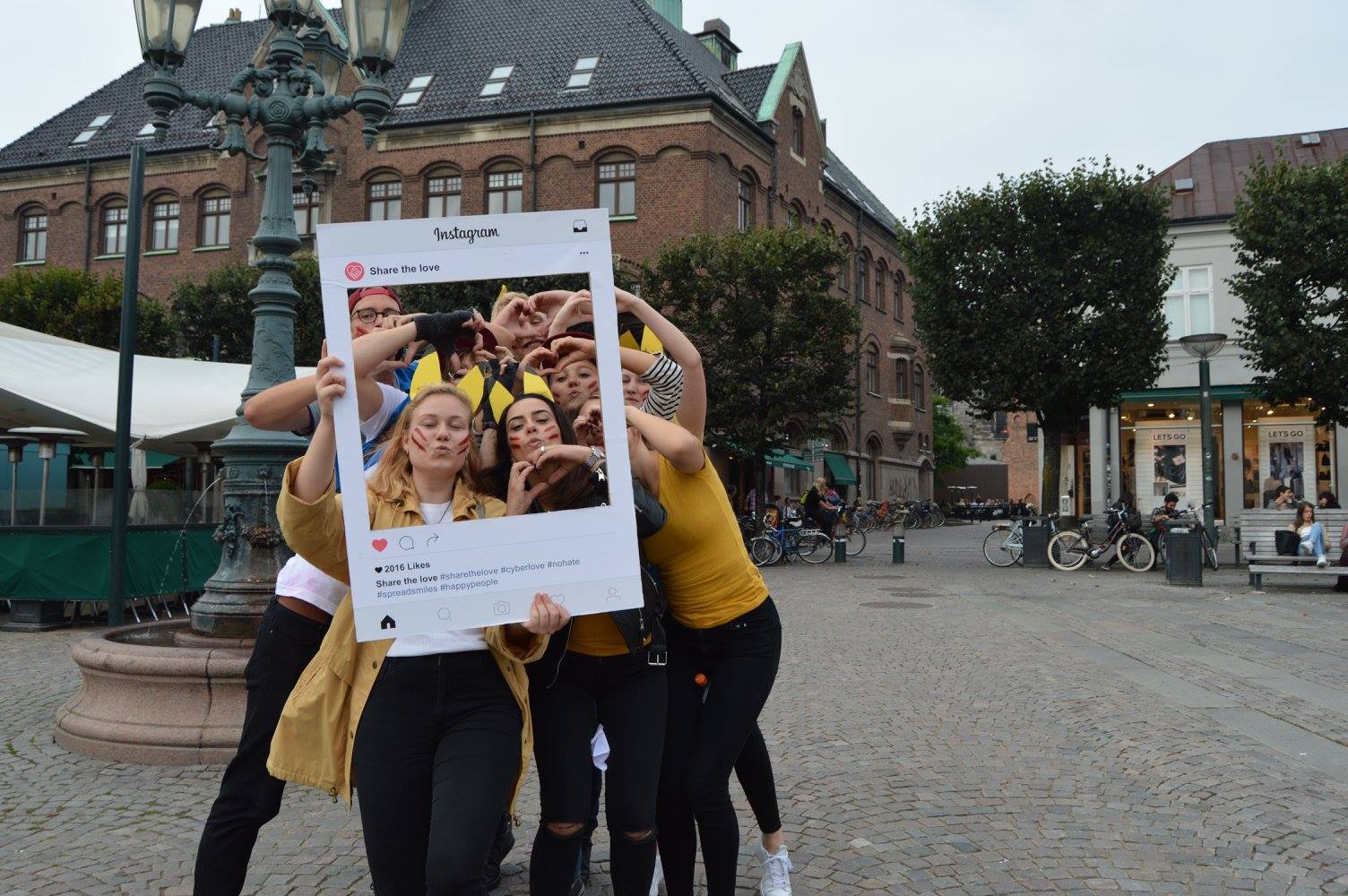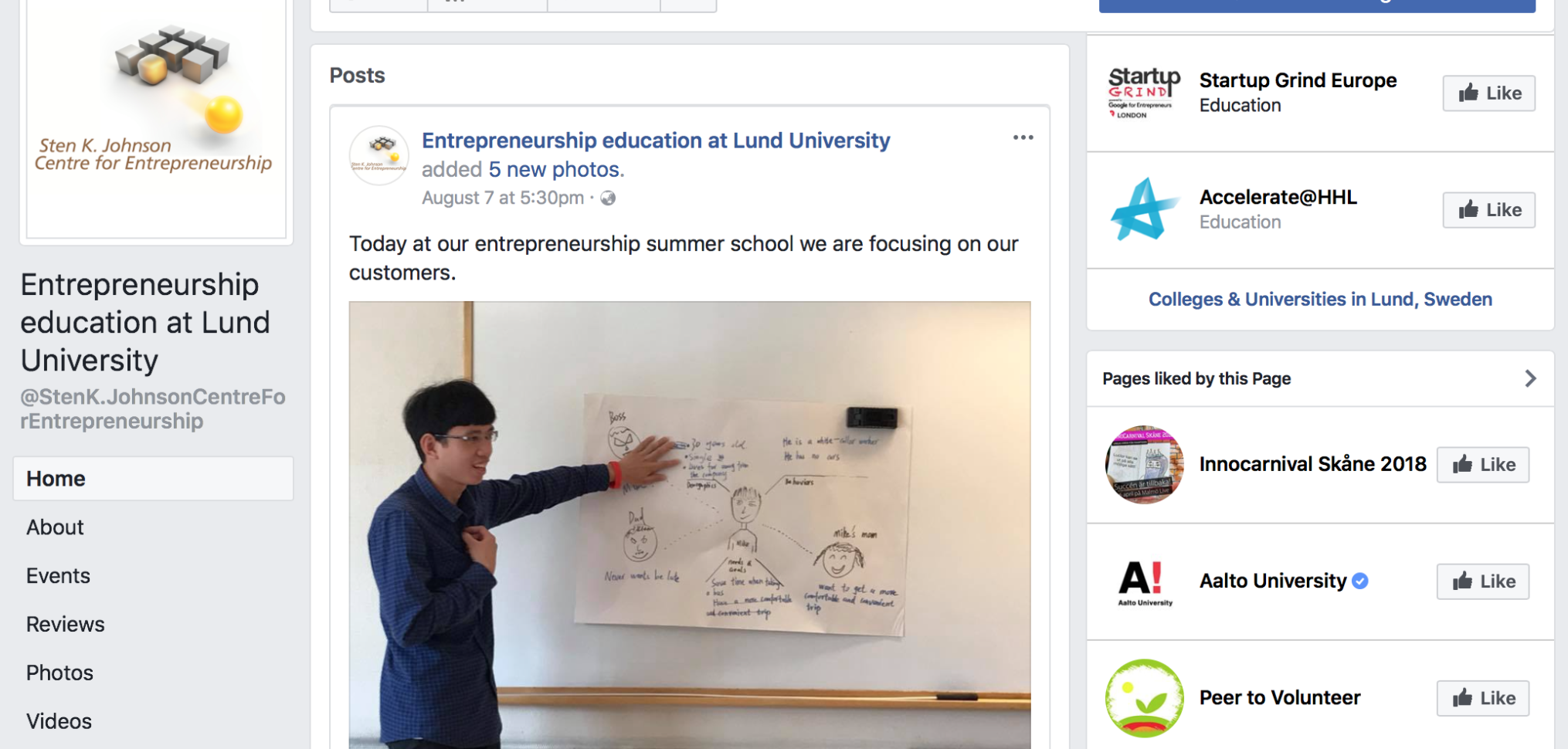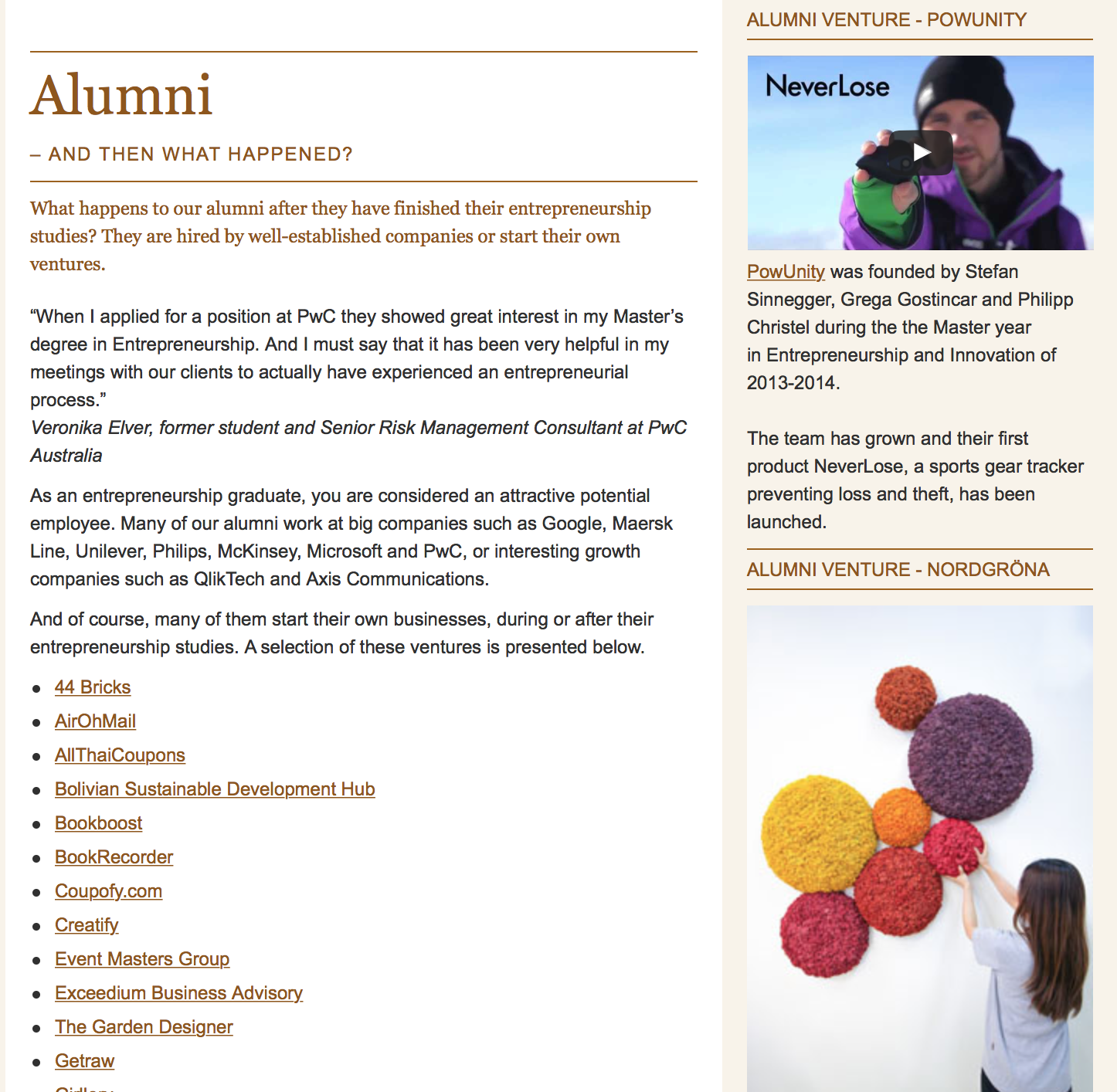 In addition, they always update us on Facebook, so it's so easy to see what's going on at their program.
Moreover, the school has encouraged their students to become entrepreneurs through taking the courses.
As a result, a number of venture businesses have been launched from this school.
To be continued …