Learn how to create innovation-driven economy from Sweden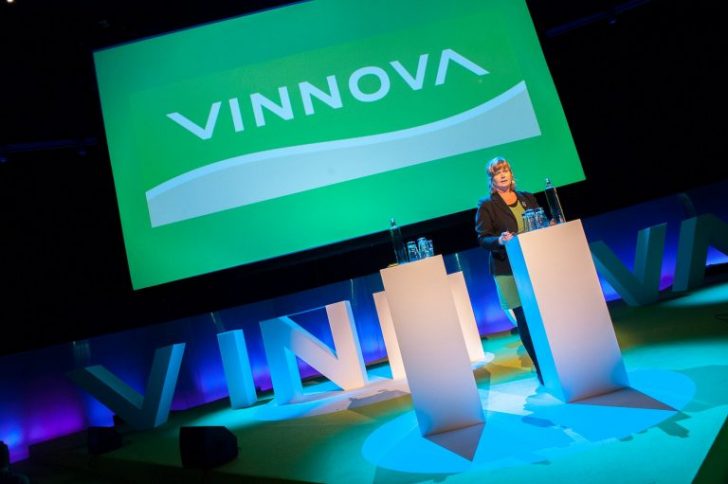 In the previous post, I mentioned that the Swedish government has been geared toward strategic R&D in collaboration with industry and academia.
The ratio of expenditure of R&D towards GDP is 3.7% (2014)
The distribution of the governmental capital of R&D is

43% = Universities
24% = Companies (65% = small and medium-sized enterprises)
22% = R&D

The efficient distribution of capital to strategic fields is implemented while collecting funds from venture capitals and public and private foundations.
In 2014, venture capital investments reached 2.6 SEK billion.

Private funds: + 57%
Public funds: + 16%
The government recognizes that R&D has made a big impact on the economy, society and ecology. Thus, R&D activities have been encouraged and as a result of this, it's led Sweden to one of the most innovative countries around the world.
To be more precise, VINNOVA, a governmental agency, has been in charge of supporting innovation activities, and we can't discuss startups, innovation and funding in Sweden without mentioning VINNOVA.
VINNOVA
VINNOVA is the Swedish governmental agency for innovation systems with an annual funding budget of 2.7 billion SEK.
They define their mission as promoting sustainable growth by improving the conditions for innovation, as well as funding needs-driven research within the areas of technology, transportation, communication and labor.
Therefore, they measure the value and impact of a project on their society, and then decide if they fund or not.
Vinnova awards innovation project grants to roughly 750 companies each year by offering financial aid for their research, development and legal costs.
This is because they deem that funding potential products and services help companies to take a risk in a move aimed at achieving dramatic growth, which also benefits the society.
In other words, they also love to take a risk and look for something like groundbreaking innovation that might cause creative destruction.
What's interesting to me is VINNOVA itself is like co-working space. There is no fixed desk and table either. Their seats depend on projects that they are tackling.
I can say VINNOVA people also have sort of entrepreneurial mind-set!
The high odds to receive funding
Your proposed project will be checked by external experienced business people very carefully. They pay their attention to a feasibility of commercialization, potential benefits to the society, business model, your team, company's vision, etc.
Even so, surprisingly enough, the odds to get some sort of funding from them is 16 – 20%.
This fun fact gives companies or startups hope.
Programs
Moreover, Vinnova manages several programs for bolstering Sweden's innovativeness such as funding of research, which is important for renewal of industry in Sweden.
Therefore, the programs target actors in society who are important for Sweden's innovativeness, such as knowledge-intense companies, universities, colleges, research institutes and actors within the public sector.
Vinnova's programs have three main specialisms:
Strategically important knowledge areas

Innovativeness  of specific target groups

What I learned from VINNOVA is that governmental support is vital in order to create innovation-driven economy. VINNOVA's long years of efforts not only made Sweden's creative eco-system, but led to people's trust in the government.