The biggest co-working space in Stockholm, EPICENTER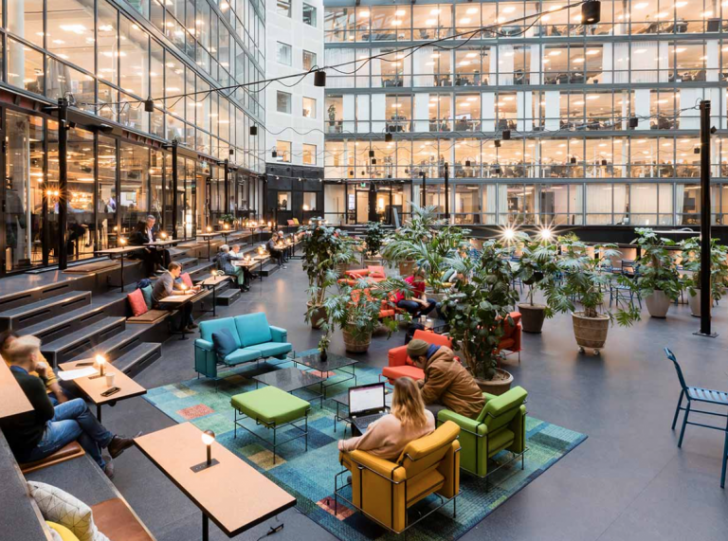 The characteristic of startup people is that they love to talk to other entrepreneurs in order to get inspired, which helps them come up with new ideas.
At a big co-working space, you can expect to have a lot of opportunities to see new people and benefit from them.
Epicenter is the biggest co-working space in Stockholm. In addition, not only do they have a huge space for co-working, but they also offer a variety of options for lease, depending on the stage of your company.
Therefore, this co-working space might be the best place for entrepreneurs in terms of size and options.
Location
Address: Mäster Samuelsgatan 36, Stockholm, Sweden
Station: Hotorget
Startups need flexibility
Epicenter was founded in 2015. What's interesting to me and different from other co-working spaces in Stockholm is that Epicenter has pointed out and comprehended that startup companies should always be allowed to scale their working space up or down, depending on the situation.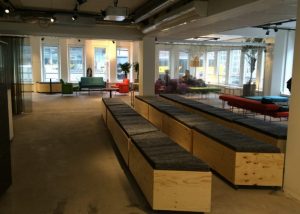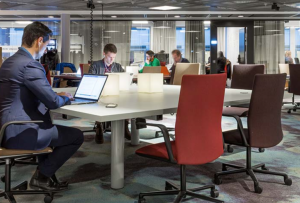 Accordingly, they deem that signing a lease on an office for several years risks entrepreneurial projects.
What Epicenter offers is a rolling membership allowing Epicenter members to change their working space plans regularly once every 3 months.
So you can scale your space up or down frequently, depending on how your business is going.
Options
・Co-working Space for people who do not need assigned workplaces
・Partner Desk for people who need not your own offices but wish to have a permanent place to work.
・Studio for groups of 2–12 people
・Private Office for digital companies from 10 people and upwards
2 Types of Memberships
Epicenter offers 2 types of memberships.
・Knowledge Membership for individuals (2,500 SEK/month)
・Corporate Membership for companies (STARTING FROM 15,000 SEK/month)
Knowledge Membership is beneficial for individuals who just want to be part of their network in order to use the lounge and attend events. Companies with Corporate Membership can join their seminars and leader sessions in order to learn about how your company can create innovation with impact.
Epicenter initially avoided early-stage startups in order to focus on supporting fast-growing digital ventures having financial backing. However, from several months ago, they started supporting young companies at an early stage to get better conditions to reach success.
They are primarily looking for FinTech, Health, Media, IoT and FoodTech.
On the other hand, they also try to make an environment where established companies and startups work together. Spotify and Klarna are also their members.
 I hope that you will have an opportunity to visit there!