Am I in a museum? or a co-working space?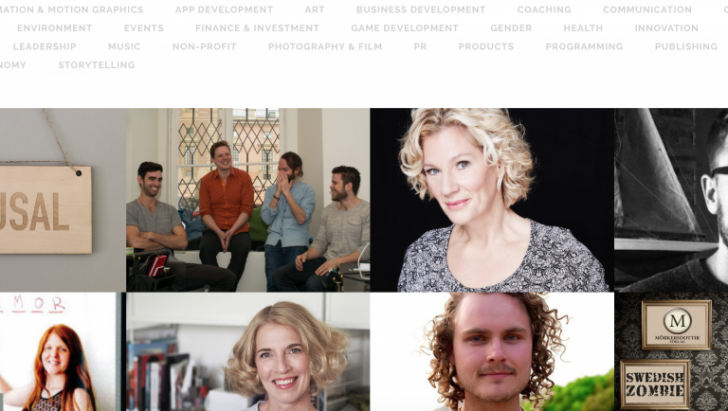 The difference between co-working spaces in Gamla Stan (Old Town) and others might be the atmosphere of the workspaces.
Previously, I introduced a co-working space in Gamla Stan. Today I'd like to introduce another unique co-working space in Gamla Stan, The Castle.
SLOTTET (Castle in Swedish)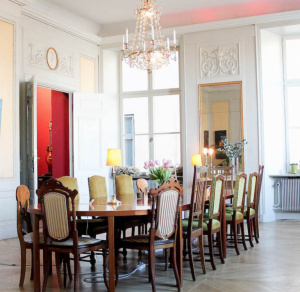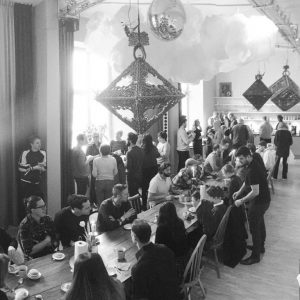 Photo: The Castle (Facebook)
Address: Slottsbacken 8, 111 30, Stockholm, Sweden
Business Hours: Monday – Friday: 6am ~ 8pm/ Saturday – Sunday: 8am ~ 5pm
The Castle is a co-working space located across from the Swedish royal palace in Gamla Stan.
The characteristic of this co-working space is its artistic environment and some fun activities provided for members such as yoga, meditation, kickboxing, etc. Additionally, even a gym and a sauna are offered for members.
The building is so historical (dating back to 1650) that you feel as if you're in a museum.
In fact, they've tried to harmonize their workspace with the most famous tourist hotspot Gamla Stan, which makes them very special and differ from ordinary co-working spaces.
Diverse and Well-balanced by Gender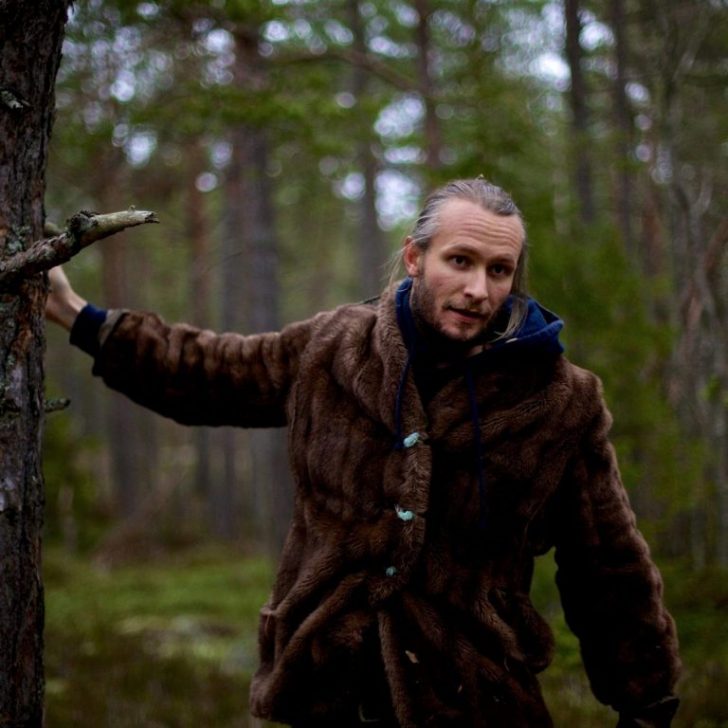 One of co-founders Jesper Lejfjord is also an entrepreneur who founded a social business in Laos.
(World Volunteer is the company he founded creating sustainable tourism businesses.)
In an interview, Jesper mentioned that they tried to create a place where members feel comfortable to work and live the way they want.
So members' satisfaction is incredibly high.
In addition, since the Castle hasn't targeted a specific group, the members are very diverse and well-balanced by gender.
Membership
Like other co-working spaces, they offer different types of membership.
Price List
Fixed desk

5200 kr/month

Flexible desk full time

3400 kr/month

Flexible desk 2 days/week

2200 kr/month

Low income full time

2500 kr/month

Low income 2 days/week

1500 kr/month

Room
(Priced per member in the room. Minimum 4 members)

from 20.800 kr/month
Additional Services
| | |
| --- | --- |
| Free conference rooms |  2h/room & week included |
|  Conference rooms hours & packages |  200 kr/h |
|  B&W USB printer |  Included |
|  Super printer |  1kr/p. (color) 0,3kr/p. (B/W) |
|  Gym & gym classes |  200 kr/month ex. VAT |
|  Adjustable desk |  300 kr/month |
|  Locker |  250 kr/month |
If you are looking for a unique and very Swedish co-working space, The Castle will be attracting you!