2017's most sensational Acne Studios product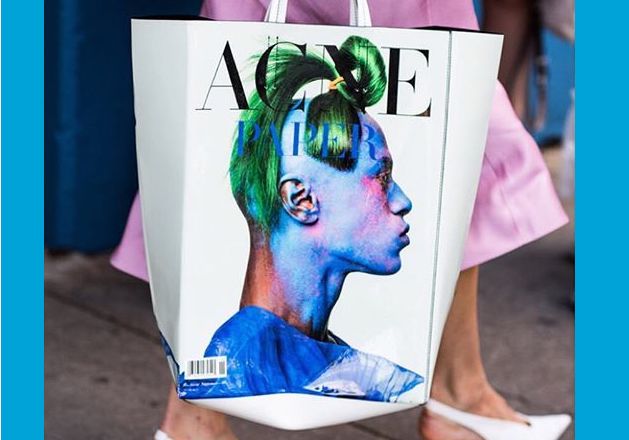 I made a mistake….
Several months ago, I happened to find this bag on Acne's website. My first impression was like,
"Oh, …. what an amazing design …."
Immediately, I expected this product would attract Acne lovers' attention and would be sold-out soon. As an Acne fanatic, I should've decided to buy it at that time. However, I couldn't make a decision since it was a little pricy to me.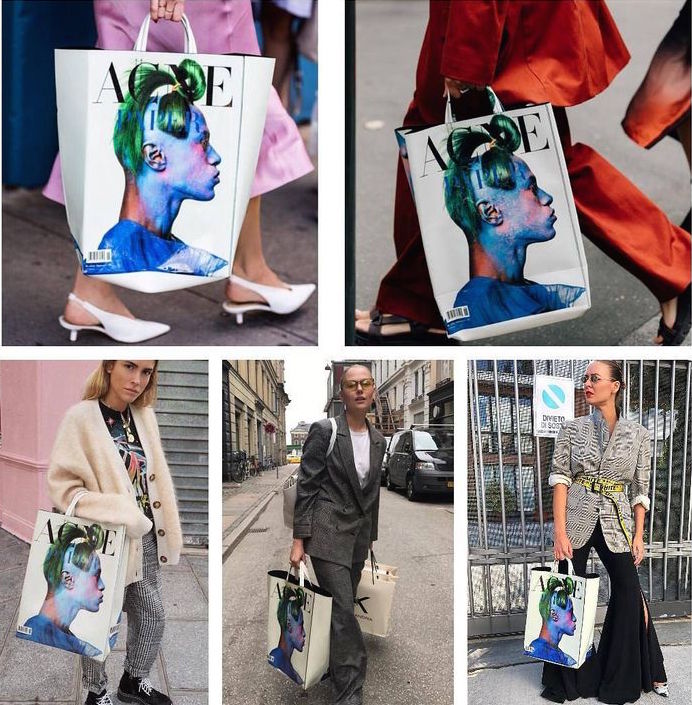 So, I was considering if I should buy it for a while.
As I saw some people showing themselves with the bag on the Internet, I couldn't help thinking of it.
Then, I visited the website again, but it showed that the bag was already sold-out.
What !?
Shortly after I called Acne shops in Japan, but the answer was same as what the website showed and they told me that it would be started selling again.
Baker ap white/blue print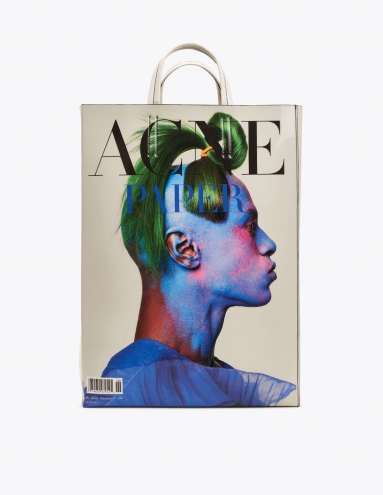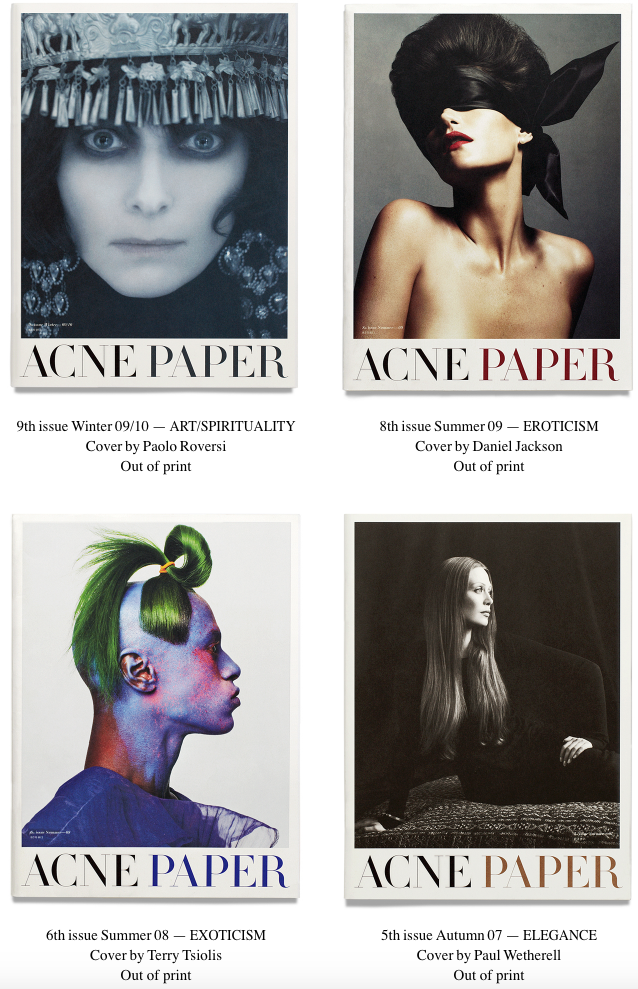 Acne Studios Baker AP white/blue print is a tote bag based on a paper grocery bag.
The bag incorporated the desgin of "6th issue Summer 08 – Exoticism Cover by Terry Tsiolis" of Acne Paper, a bi-annual culture magazine and the publishing arm of Acne Studios.
By the way, you could see even the paper is out of print.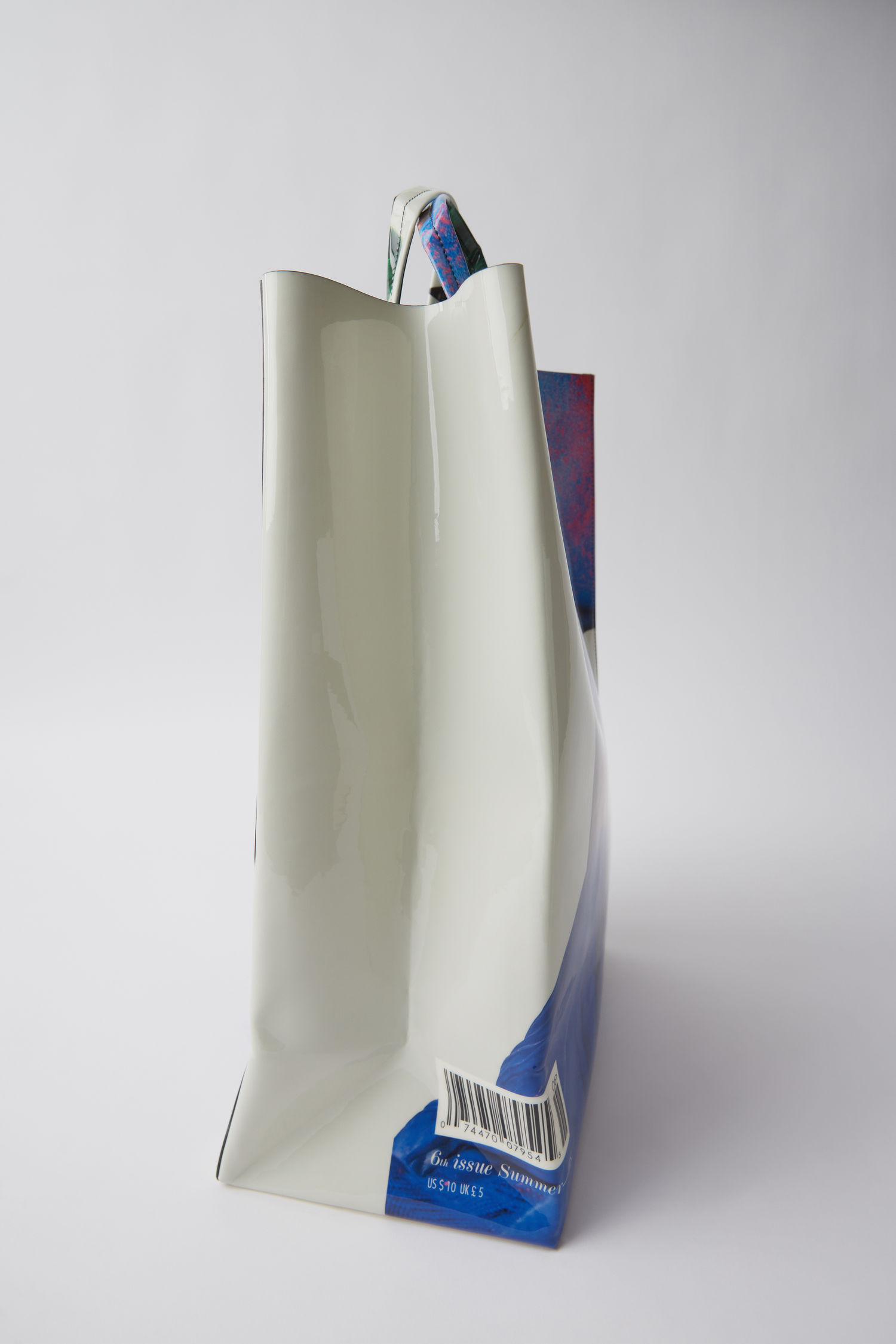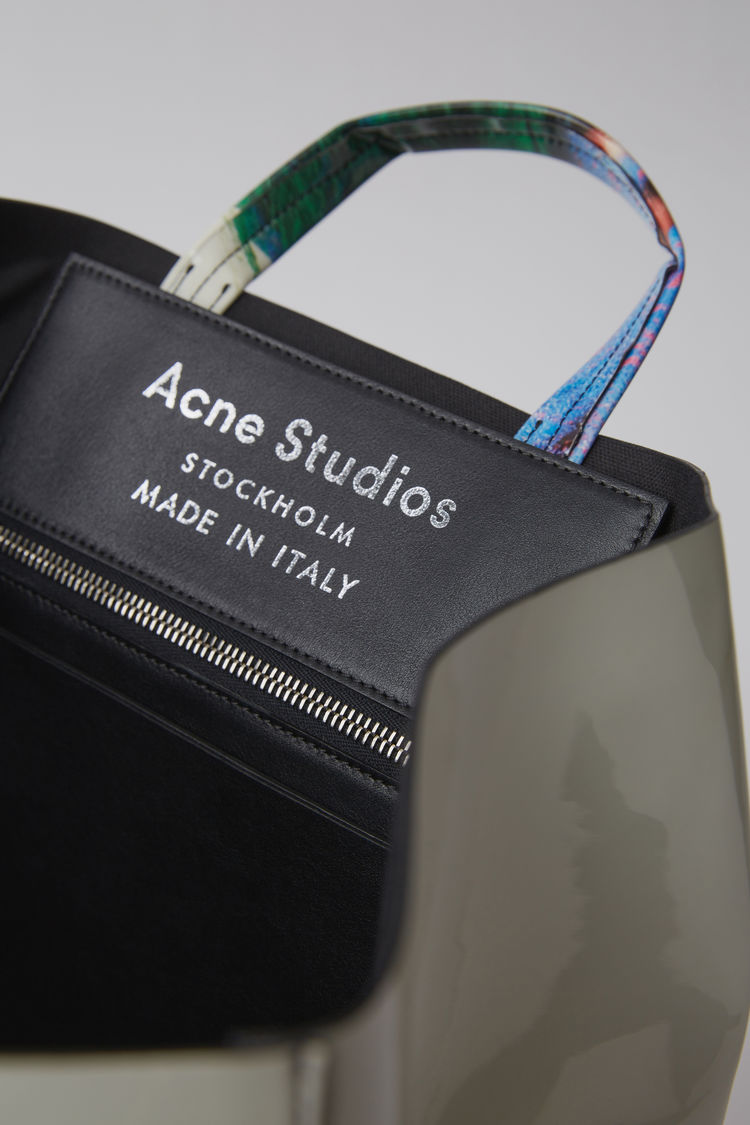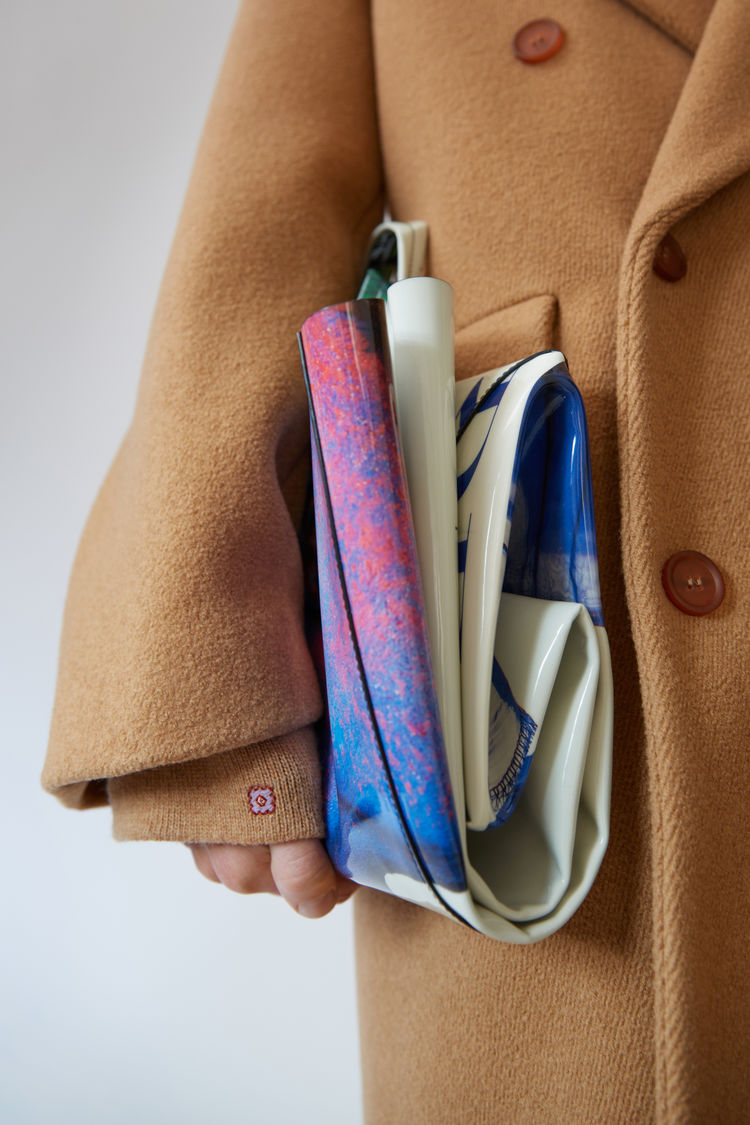 After that, I asked my Swedish friend Ali living in Stockholm to contact Acne people in order to make sure if it was sold-out in Sweden too.
"I just called the store and oh god it's so popular in Sweden that it is sold-out but they said there will be more coming soon so i will pre order it for you if it comes out (Ali)."
Wow!
I was really surprised because they usually have enough stock and I've never seen this situation (being sold-out within such a short period of time).
Then, several weeks later, I received a message from Ali again.
"I'm sorry. I have called the company and the stores, they say it's collectibles, there is a very low chance of making more of them. I have even been looking for private persons who might sell it. No one is selling, they seem very very popular."
I also visited a Studios shop in Japan just in case, but needless to say, it was sold-out although there was a similar type of tote bag left unsold, which made me realize that I should've swung into action.
At the end of the day, I was unable to get this bag since this was one of the most popular bags that they've ever launched according to an Acne Studios shop assistant.
In all likelihood, they'll launch another Acne Paper tote bags, but I guess it wouldn't be Baker ap white/blue print.
Oh, my goodness …