DRIVHUSET, the best startup incubator in Uppsala

Stockholm has been recognized as one of the best places for startup and a large number of startup companies have been produced.  In recent years, this trend has spread also to other regions in Sweden. In Uppsala, one-hour-train ride away from Stockholm and 20 minutes from Arlanda Airport, the number of startup incubators, co-working space and events has increased in the last several years as well as Stockholm.
Uppsala

Uppsala is well-know for a student city where a number of Uppsala University students are living. The iconic places are Uppsala domkyrka (cathedral), the biggest cathedral in Scandinavian countries, and Uppsala castle.
The city's atmosphere is very peaceful, quiet, and you can see a bunch of students getting drunk and hanging around the city until the middle of the night.
Since Uppsala University is well-known as the oldest college in Scandinavia and every year ranks as one of top 100 universities in the world, a large number of international students choose Uppsala to study.
Therefore, English is spoken everywhere and local people are also handling English very well regardless of age.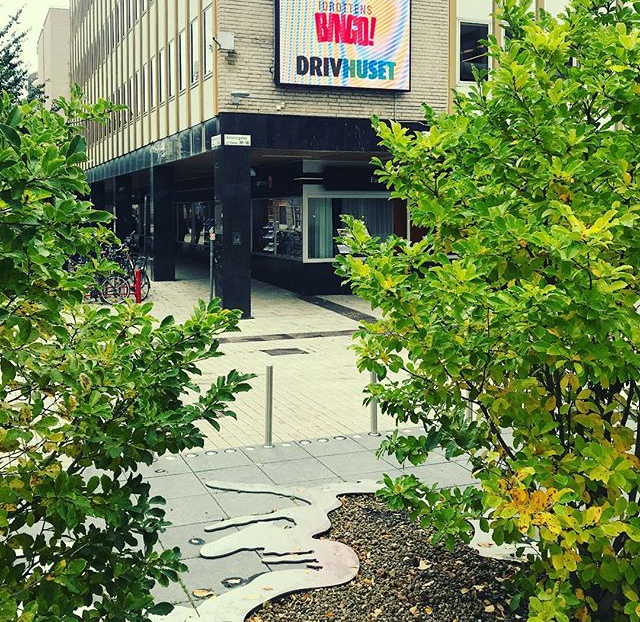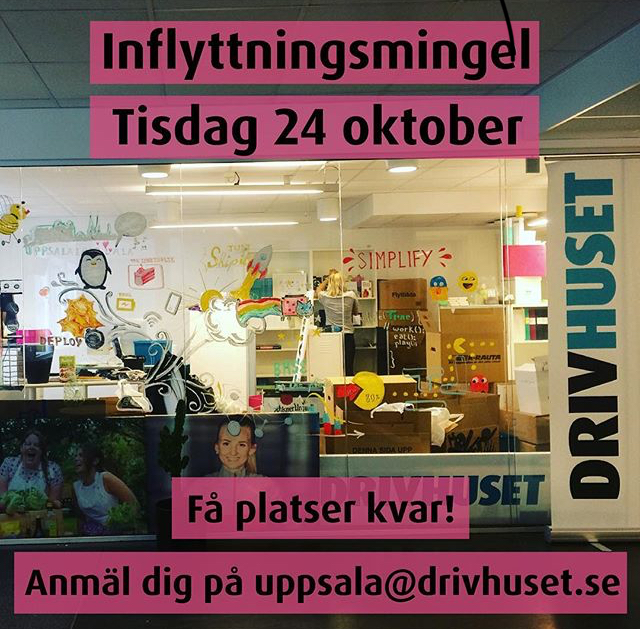 Address: Klostergatan 10, 753 21 Uppsala
Business Hours: 9am ~ 6pm
Web
Drivhuset is a startup incubator (a meeting place) helping early-stage entrepreneurs in order to develop their ideas. They offer co-working space and several entrepreneurial projects are on going.
They have also provided a number of events aimed at encouraging people to learn entrepreneurship, gain practical knowledge about business and start new businesses.
Last year's one of the biggest events in Uppsala EIT Health Innovation Day was also conducted by Drivhuset.
An experienced entrepreneur (Manager) Alexander 
Mr. Alexander Kinigalakis is the head manager of Drivhuset Uppsala. Last year, I visited Drivhuset Uppsala and he showed me around the place and explained the role of the organization in the startup scene in Uppsala.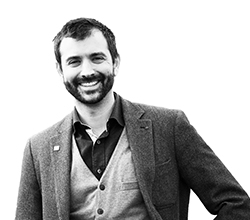 He also talked about his previous entrepreneurial experience very openly.
"My entrepreneurial projects failed a couple of times, but nothing was waste of time. I learned a lot from my own failures, so basically, I don't regret anything about it."
He is such a open-minded, funny and curious guy. I strongly felt his eagerness to help those who want to realize their entrepreneurial projects. He is also eager for a potential startup to be born in Uppsala.
Whenever I talk to local people about startup companies in Uppsala, they usually mention Daniel Wellington, a Swedish watch company.
Daniel Wellington is not a Uppsala-based company (Stockholm-based), but the founder is a Uppsala University alumnus. So people especially who graduated from this university are proud of this company and want next Daniel Wellington to be born in the city.
How to apply for the co-working space
Alexander explained that no matter if there is a vacancy, Drivhuse wants to support tomorrow's entrepreneurs. So they want anybody who is interested in developing entrepreneurial ideas there to contact them. Then, they will let you know the next process (meeting, interview, etc)
During the EIT Health Innovation Day, I also talked to Drivhuset people. They all were also cool (well-informed) and very helpful. I bet their support helps dive you to achieve your goal!