How to work for a startup company in Sweden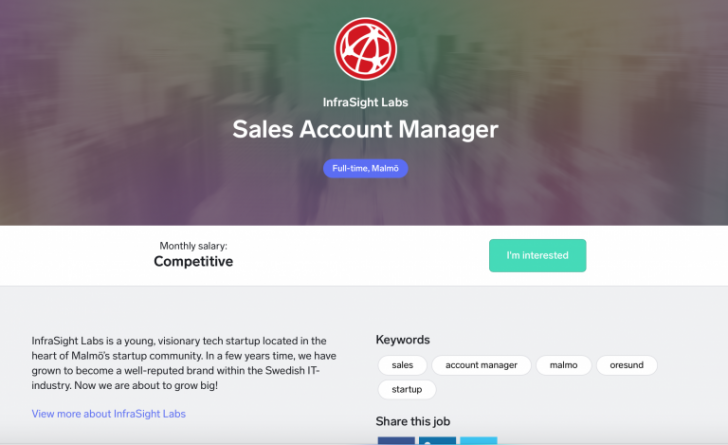 We might tend to think that startup companies are very hard to get into because there are not a lot of openings. On the other hand, startup companies (especially early-stage) also struggle to recruit talents actually just because people don't know how to contact them.
So I would like to share a very useful digital platform where you can find positions at startups. Also I would like to share some tips based on my experience in Sweden.
The Hub is an open digital platform tailored to the needs of growth startups. The main aim of the Hub is to provide visibility with all Swedish startups by helping startups recruit talents and find investors with the online platform.
They are supported by a number of strategic partners located not only in Stockholm, but also in other cities.
・Danske Bank
・SUP46
・RAINMAKING
・Grundr
・Malmö Startups & MINC in Malmö (the Swedish startup community)
・G-Lab21 in Gothenburg (the Swedish startup community)
・LEAD in Linköping & Norrköping (the Swedish startup community)
・BASE10 in Uppsala (the Swedish startup community)

The project has been accelerated by these partners. For instance, Rainmaking, which Danske Bank collaborates with in Denmark, is an experienced player in the Danish startup community. Consequently, job seekers can also access to Danish startup companies on the platform. Now The Hub enables you to access to Swedish, Danish, Finish and Norwegian startups.
How do I find positions?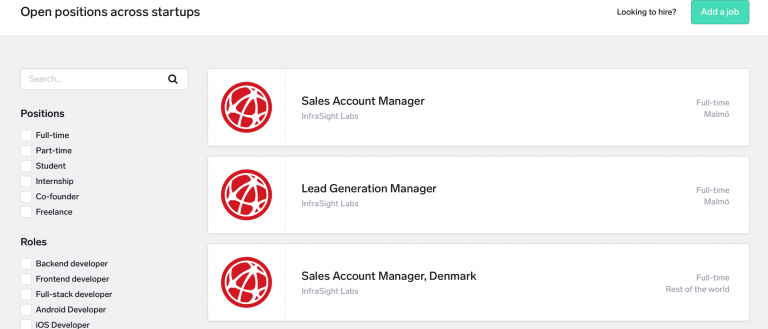 1. You can take a look at the site to make sure what kind of positions startups are offering.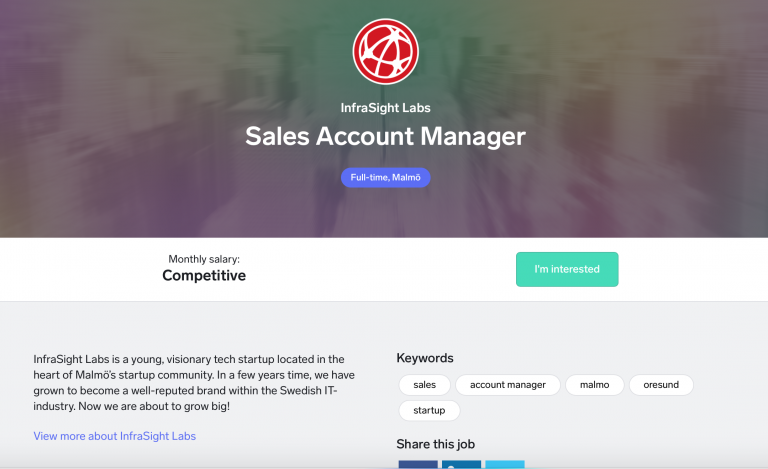 2. Check the detail if you find a position you are interested in. Then, push the "I'm interested" button.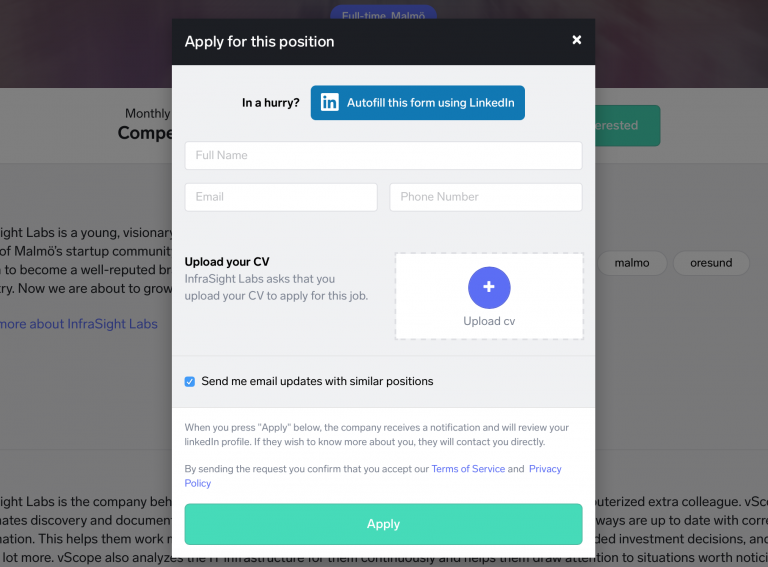 3. Then, you can apply for the position by uploading CV or letting them know your LinkedIn.
This platform is quite useful and effective for active job seekers looking for a job at a startup. Currently, they have 175 open positions.
I'm an entrepreneur and have a recruitment need
Absolutely, if you are an entrepreneur and have a recruitment need, you can use the platform to post a job. It is totally free, no cost or pricing at all. Log in and create a profile to post a job. Or write an email to info@thehub.se and they will support you.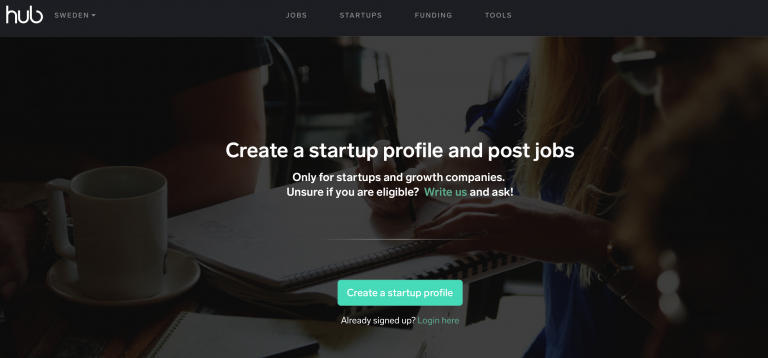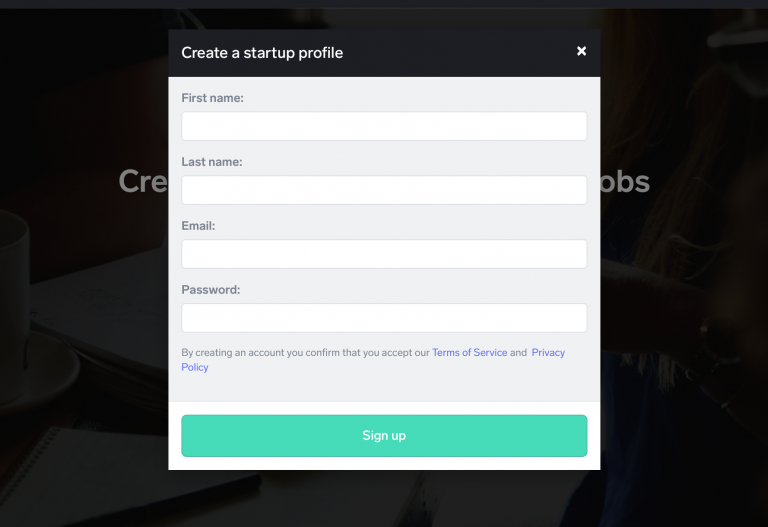 I want to become featured in the Funding section
The Hub operates with a broad definition of funding for startup companies. So, If you would like to provide not only money but also knowledge (expertise) as an incubator, accelerator, venture capital firm or an independent investor, reach out to info@thehub.se.
Is there any other way to find a position?
I also recommend that you should contact startup firms directly by email. Startup incubators and accelerators such as SUP46 and STING show startups' contact info on their web.
Recently, I conducted an online survey of high tech entrepreneurs for my dissertation. I searched for a bunch of Stockholm-based startups' contact info and emailed them to ask for answering the survey. Surprisingly enough, many of them kindly answered the survey and gave me kind words even though we'd never met each other. I got so excited.
Swedish startup people are usually outgoing and open-minded. I felt like they also liked to hear that people were interested in their firms or businesses. So you should give it a try like me. They might even prefer to be directly contacted by you! Good luck!