The Result of 2018's Largest IPO in Japan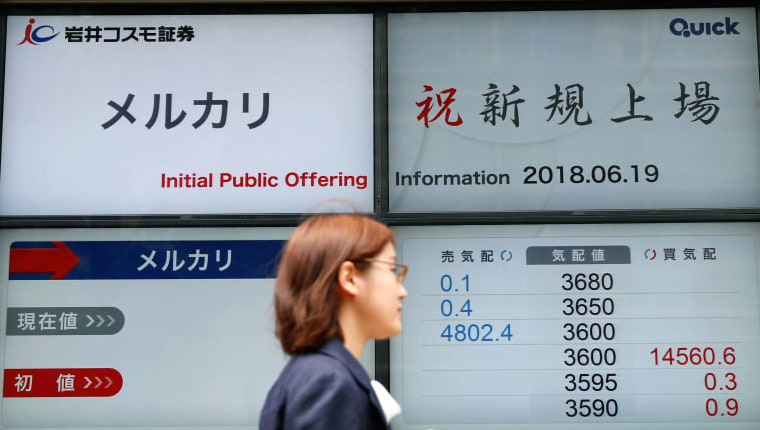 The other day, I introduced 2018's biggest IPO in Japan and how to apply for it. Yesterday, Mercari finally went public and it resulted in a great success.
While the public offering price was ¥3,000, the opening price was ¥5,000, which showed how this IPO got a lot of attention. Since Mercari has been really popular with Japanese people, even people who had never owned a stock tried getting Mercari's IPO stocks. At the end of the day, the domestic competition reached 50 times. You could tell how challenging it was.
It increased the opening price substantially and the trading volume was also ridiculously big.
The opening price was unable to be set until 11 am, as the sales amount had continued increasing significantly. Eventually, Mercari's trading volume reached ¥191 billion, which was 10 times as high as the second-ranked firm.
The stock price even reached the limit high of the stock price (¥6,000) and it closed at ¥5,300, 80% higher than the IPO price (¥3,000). Yesterday, TOPIX,  an important stock market index for the Tokyo Stock Exchange tracking all domestic companies of the exchange's first section, dropped sharply, but it was unable to eclipse the unicorn startup's IPO.
Mercari's domestic performance has already been surplus. Therefore, whether their business goes well depends on the performance in the U.S. So far, Mercari U.S has just generated deficits as the employment cost and the advertisement cost have remained high. In addition, the degree of name recognition has not been decent yet in Silicon Valley where they are based according to John Lagerling, the CEO of Mecari USA.