Support For UIJ Turn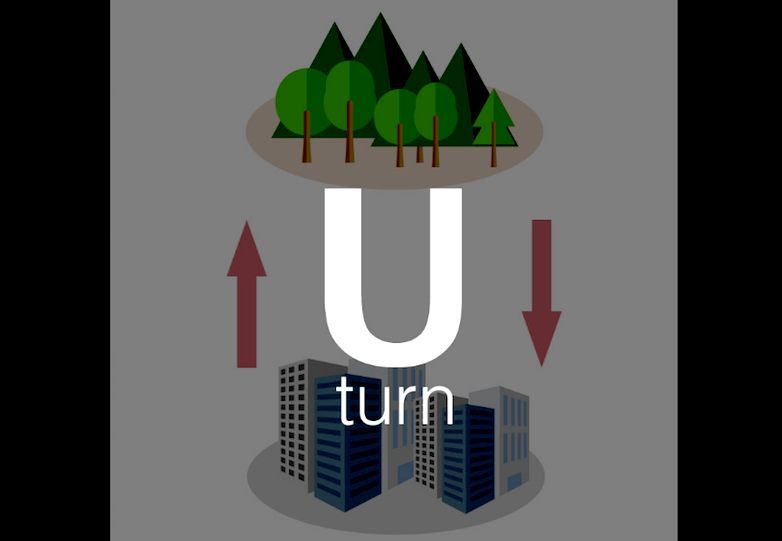 Have you ever heard of UIJ Turn Phenomenon, a Japanese English word?
U: To move to a countryside again after moving to a big city from a countryside
I: To move to a medium-sized city after moving to a big city from a countryside
J: To either move to a big city from a countryside or move to a countryside from a big city
Nowadays, we Japanese have come to realize how the business centralization to some large cities has a potential to cause negative impacts when natural disasters.
This year, we have experienced a big earthquake, strong typhoons, heavy rains, etc especially in the Kansai district, which includes some large cities such as Osaka, Kyoto, Kobe, etc.
People were unable to work, railroad stoppages paralyzed the flow of goods, a majority of shops and restaurants had to close their businesses for a while, etc.
Every time it happens, we say, "I wish we could have decentralized our businesses to other small cities.
Then, the government has just started strived to make it happen in a serious manner.
Giving ¥3,000,000 maximum
The Japanese government has just recently announced that the country would help people moving to countrysides from Tokyo and neighboring prefectures in order to work or start up new businesses.
These people will be given financial support which is ¥3,000,000 maximum.
On top of that, for the sake of dealing with labor shortages in rural areas, they will also give a maximum of ¥1,000,000 to women and seniors who either start working or starting up new businesses in countrysides.
The government will appropriate ¥115 billion as a subsidy for regional revitalization in 2019.
They call this "The UJI Project".
Increase in 300,000 people?
The Japanese government will implement this support in a move aimed at increasing 300,000 people (women and seniors) starting up new businesses or starting to work in countrysides by 2024.
In 2019, they will help people who move to rural areas  from Tokyo, Saitama, Chiba and Kanagawa.
The financial support will be able to be spent for their startups' necessary costs for equipment, office rent, etc, which will be a maximum of ¥3M.
Moreover, they will launch a website where local business providers and entrepreneurs and job seekers can communicate. If they start up new businesses or find jobs through this service, ¥1M will be given to them.
The benefit that you receive from working (starting up a business) in a countryside is to be able to change your lifestyle.
As long as you live in a big city, you have to pay a lot for fixed expenses like your rent, either transportation fee or parking lot, office rent, etc.
Additionally, you are always under a lot of pressures of work, which might deteriorate your health.
Furthermore, actually, there are a number of small and medium-sized enterprises struggling to secure skillful workers or business associates due to their locations.
Nowadays, even in small cities, IT system has been developed decently and it is possible to work from home.
Therefore, it should be regarded as a big chance to get back to a healthy lifestyle from your hectic daily life.
Not only can you receive financial support for your new venture, but you can also obtain new network in countries, which might be more comfortable for you!