Japan's attention-grabbing IPOs in the second half of 2018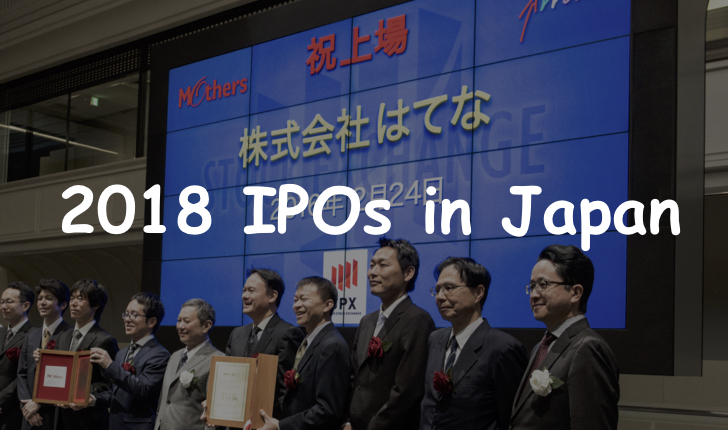 Last month was like an IPO festival for Japanese people only because Japan's sole unicorn startup Mercari went public. As I discussed, even people who had never owned stocks tried to get Mercari's IPO shares and luckily some succeeded it. No matter Mercari's stock price goes up or not, their IPO impacted the society a lot, as people realize that IPO is a big chance for us to increase assets easily.
Obviously, a number of Japanese people have started to consider owning companies' shares, which is beneficial for the country. This is because the more people own Japanese firms' shares, the more the stock prices can stabilize.
So, today, I would like to share the information about IPO schedules in the latter half of 2018.
July
Logizard
Cloud services
July 4
Candeal
Construction services
July 5
MTG
Fitness products
July 10
Management Solutions
Management consulting
July 23
Bank of Innovation
Smartphone app
July 24
GA Technologies
Platform for second-hand real estate
July 25
Exmotion
Technical consulting for software products
July 26
Accrete
SMS services
July 26
Prored Partners
Management consulting
July 27