How to get Acne Studios rare items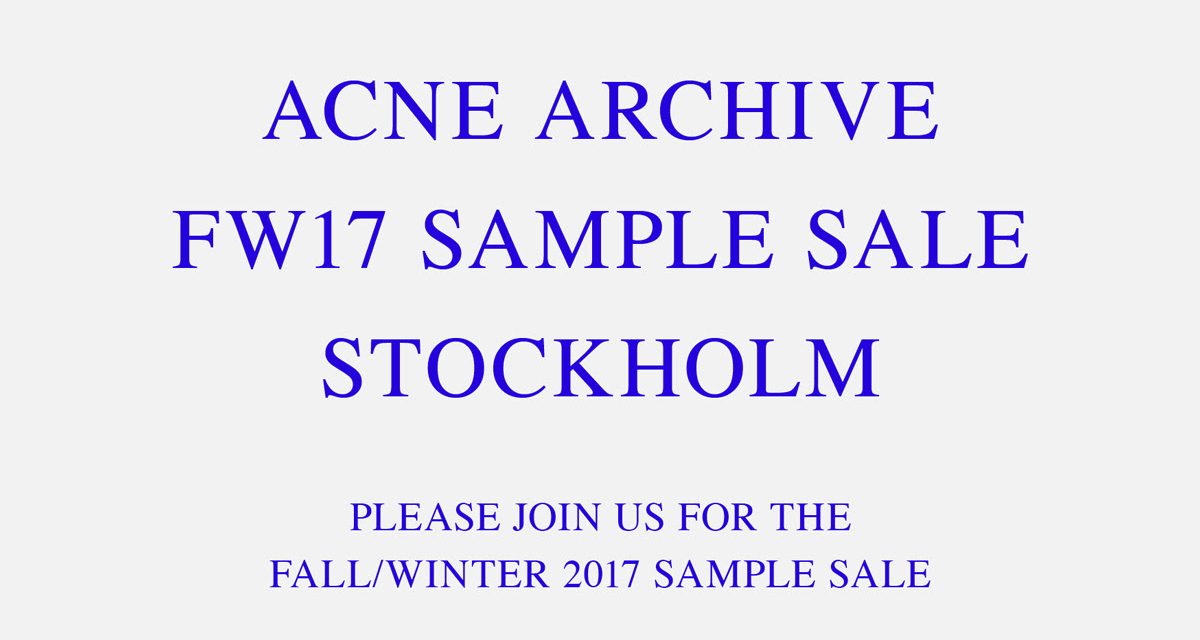 Previously, I introduced Acne Archive to explain how to get Acne Studios' goods very cheaply. Acne Archive is another type of Acne's shop where you can buy their off-season clothing very cheaply (usually 50% off).
They sell a number of jeans including skinny and pop jeans in a variety of colors as well as Studios shops.
In addition, other ordinary (popular) items can also be found there such as leather jackets, knits, sweater, etc.
The goods are neither second-hand nor damaged.
After Acne Studios shops start offering new-season lines, current goods are moving to Acne Archive. Therefore, you can find super cool stuff and buy it 50% cheaper than its original price.
Address: Torsgatan 53, 113 37 Stockholm, Sweden
Business Hours: 11am ~ 6:30pm
Acne Archive also offers you a special opportunity to get their unofficial rare items. So, if you're a big fan of Acne, don't miss the opportunity!
"Discover recycled pieces, selected classics, studios editions and show pieces from the Acne Studios archive."
Acne Archive sample sale is a special opportunity where you can find unofficial rare items depicted as recycled pieces, selected classics and studios editions.
The sample sale happens twice a year in May and November, but it's not only at Archive in Stockholm, but also (Archive) stores in Copenhagen and Oslo.
So, if you're not in Stockholm, still you might be able to join this fun event!
Stockholm: Torsgatan 53
Copenhagen: Elmegade 21
Oslo: Markveien 60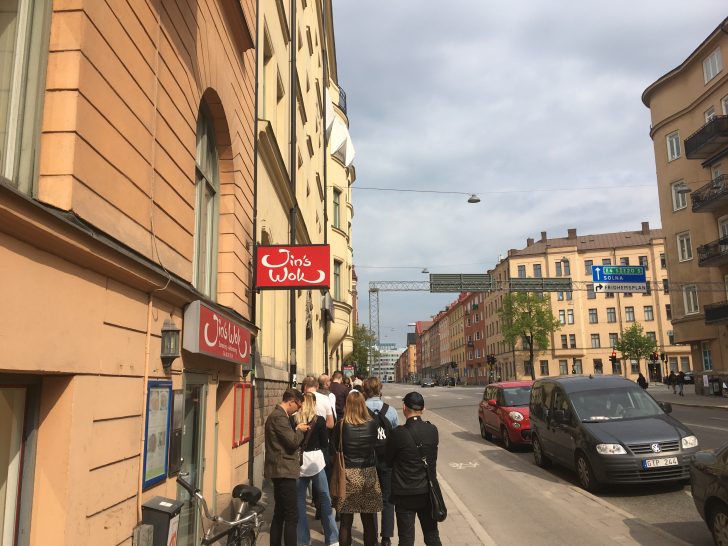 They open stores from 10am to 6pm for the sample sale. However, I highly recommend that you should go there 2 hours earlier since a whole bunch of people come to the stores on the day.
Last May,  I went to the sample sale, but I arrived there at 9:10 (50 minutes earlier). However, it had already been a long lineup (the picture above) and obviously, I wouldn't be able to join the first round. Since the number of customers that they can accept is limited, I could enter the store at 10:40.
After 40 minutes the shop opened, I could finally start shopping, but the store was extremely packed and again there was a long queue in front of changing rooms (kind of chaotic). At the end of the day, I left there without buying anything.
The atmosphere was a little chaotic, as I couldn't move in the store, people were competing each other in order to get good stuff and it seemed to take 15 to 20 minutes to wait my turn for trying on items.
However, I saw a lot of people (mostly Asian Lol) who came earlier got a bunch of cool goods. They even looked like other retailers.
The Best Customer Experience?
Perhaps, I've been to Acne Archive stores (not only Stockholm, but others) more than 10 times, but I've never felt as welcomed in an outlet store as I did in this one.
The customer service was absolutely amazing even on the extremely busy day. Everyone was so nice and extremely helpful, a great experience!!
This year's Fall sample sale (Stockholm) is on November 18, 10 ~ 6pm. Like they say, you can expect to find rare items! So, just join it!
Oh, don't forget tax (VAT) refund if you're a foreign person!