Hongo Valley has become an epicenter of student entrepreneurs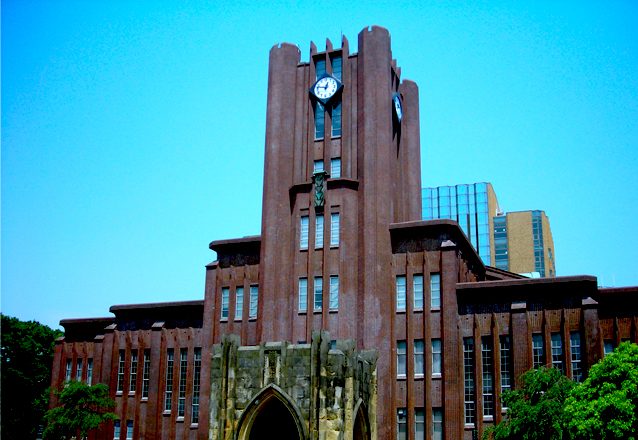 The other day, I discussed "Bit Valley" as the most famous IT startup hub in Tokyo. Actually, there's another startup "valley" in Tokyo where a number of startup businesses are launched every year, Hongo Valley.
Hongo is one of the areas in Bunkyo district, Tokyo, well-known for the Hongo campus of the University of Tokyo.
In the past, a majority of graduates of Tokyo University usually became governmental officials or public servants. However, in recent years this has changed and it can be seen a number of Tokyo graduates have chosen becoming entrepreneurs.
Now, you could see a lot of startup firms founded by either graduates or students of the University of Tokyo in Hongo, and this has created a specific ecosystem.
Then, people started calling the area "Hongo Valley".
Since all of the entrepreneurs in Hongo Valley are graduates of the University of Tokyo, Japan's top-ranked school, this hub might have to be paid strong attention.
Hongo Valley's startup ecosystem consists of multiple supporters such as the university, VC, corporations, alumni and a governmental institution.
For instance, one of the alumni Dr. Tomy Kamada established Tomy K, a Hongo Valley-based startup booster mainly supporting young startup firms in the areas of high technology such as AI, Robotics, Biotechnology, Space, etc.
In 1984, Dr. Tomy also co-founded ACCESS, a global software company for mobile and PC markets (ACCESS has listed in Tokyo Stock Exchange), while in college.
He deems that Tokyo University students have great potentials to become entrepreneurs and it is no exaggeration to say that every year more than 100 startups can be produced from the school.
He wants student and/or young entrepreneurs to use Tomy K as a shelter for their emergency.
Therefore, the firm is based in Hongo and they've supported 20 Tokyo University startups now.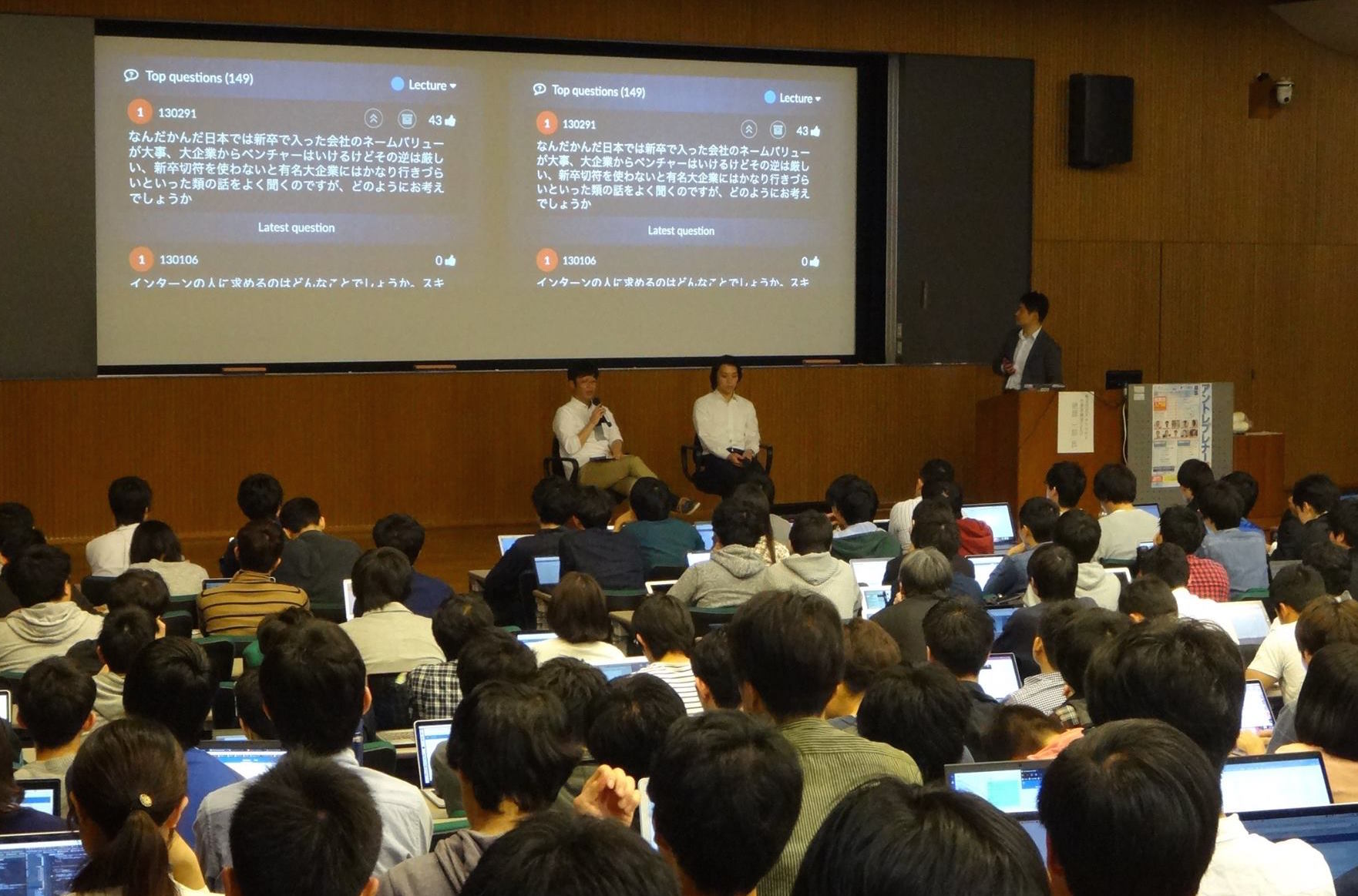 Photo: Entrepreneur Dojo (Facebook)
Furthermore, there's also an "Entrepreneur Dojo (school)" where over 500 students who consider becoming entrepreneurs or have already launched new businesses are studying entrepreneurship from a variety of perspectives.
Entrepreneur Dojo was established by a business expert (strategy consultant) Shigeo Kagami in 2015 while in Division of University Corporate Relations.
Mr. Kagami has invited a number of alumni entrepreneurs for lectures, mentoring students, and other significant roles.
As a result, many students have started up new businesses while in college, and many of them became representative entrepreneurs of Japan like Mr. Yusuke Asakura, the founder of mixi.
Enhancement of the quantity and the quality
Hongo Valley's one of the encouraging partners is the University of Tokyo Edge Capital (UTEC). UTEC is a seed/early stage technology-focused venture capital firm associated with academic institutes such as the University of Tokyo.
They've supported 80 Tokyo University startups financially since their establishment in 2004.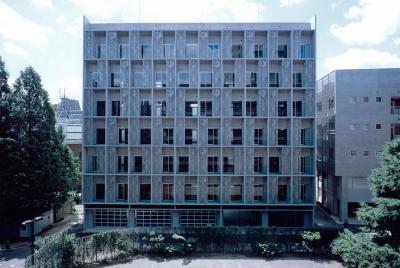 The University of Tokyo Entrepreneur Plaza/ Photo: http://college.nikkei.co.jp
The CEO of UTEC mentioned in a current interview that as the ecosystem of Hongo Valley has been enriched, both the quantity and the quality of entrepreneurs have been enhanced, and Hongo Valley's ecosystem has had quite an effect on the production of startups from the university.
Hongo Valley will definitely be a representative startup hub of Japan. In addition, this movement has also stimulated other universities such as the University of Kyoto and of Osaka.
Each year, the number of startups launched from these schools has increased.
 In 2015 (the latest report)
1. The University of Tokyo: 198
2. The University of Kyoto: 86
3. The University of Osaka: 77
On the other hand, the scale itself hasn't caught up with other international institutes such as MIT, Stanford, etc.
So, we're looking forward to seeing this startup hub's remarkable progress.