Technology Incubator Ericsson Garage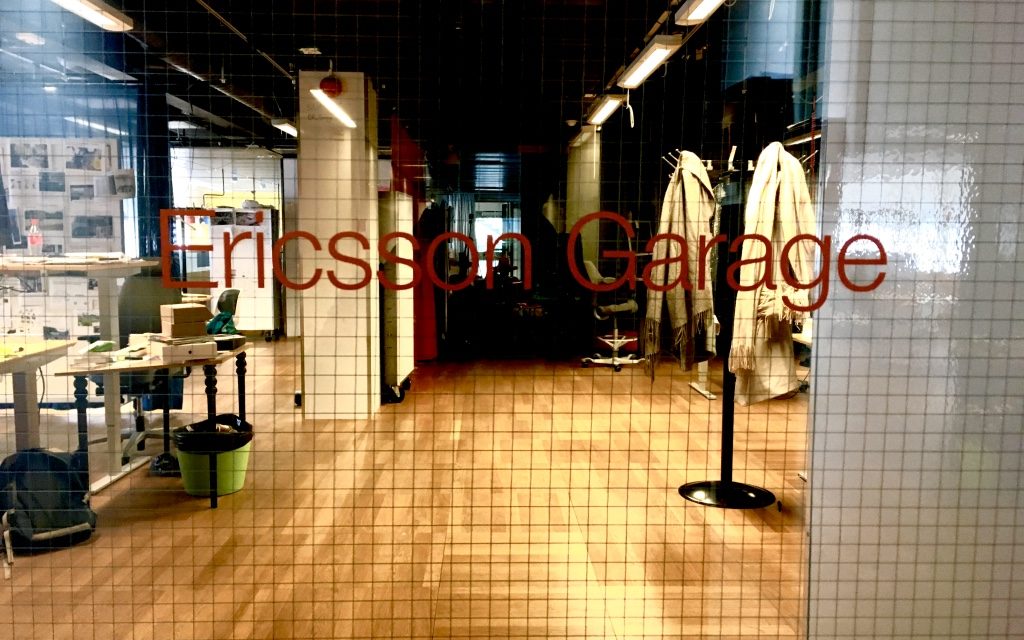 I just recently visited Ericsson Garage in Kista, Stockholm. This place has a role of a technology incubator in Ericsson and their employees' new ideas have worked on the realization of innovations.
Ericsson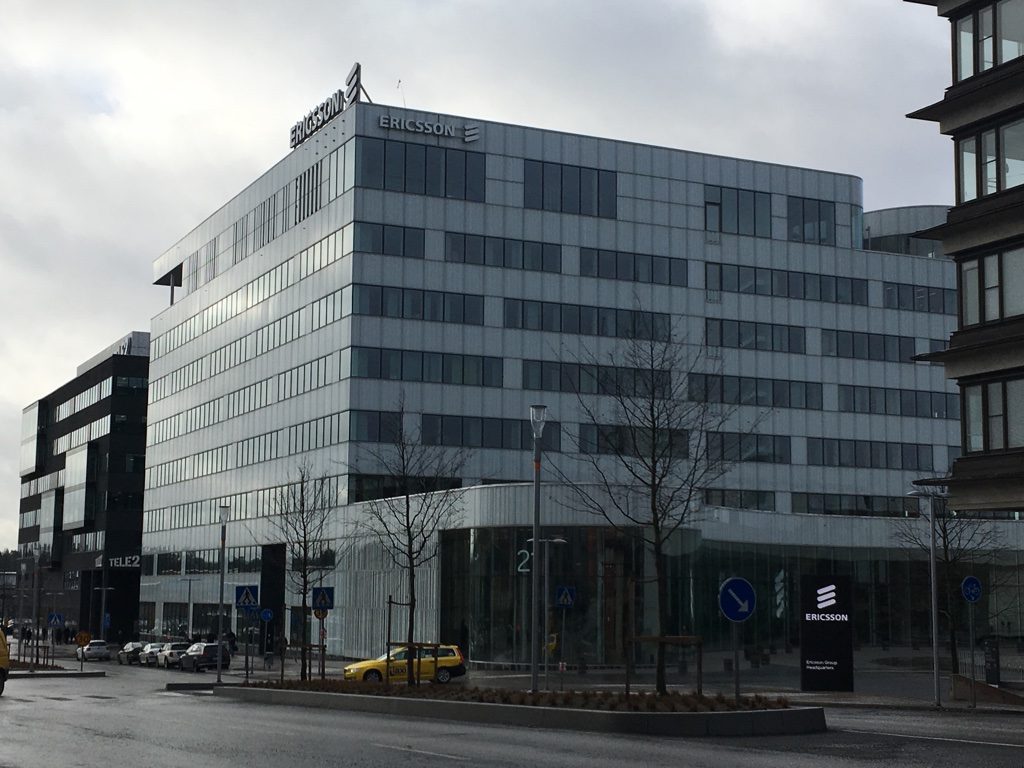 Ericsson is a multinational networking and telecommunications equipment and services company headquartered in Stockholm, Sweden.
The company was founded in 1876 and operates in about 180 countries and employs more than 110,000 people. Ericsson still has a number of technological granted patents (over 39,000) and is regarded as one of the largest companies in Sweden.
Ericsson used to be engaged in production of cellphones, but other competitors' offensives, such as Nokia's, forced them to lose their market share and withdraw from the market.
In recent years, they have struggled to overcome their stagnation and announced that they would cut 3,000 staff internally in 2016. Due to the restraint of investment in plants and equipment, the demand for telecommunication equipment has declined.
In addition, a large amount of R&D costs has also worsened their financial condition. Clearly, Ericsson has lost its leading position.
Ericsson Torshamnsgatan 21 Building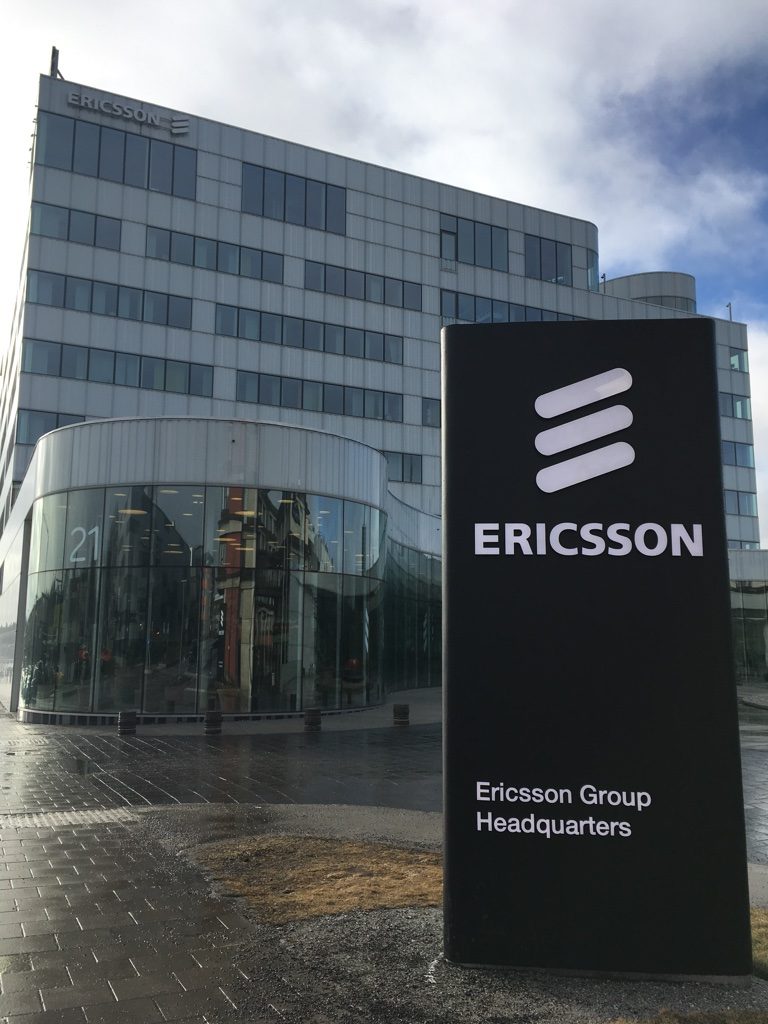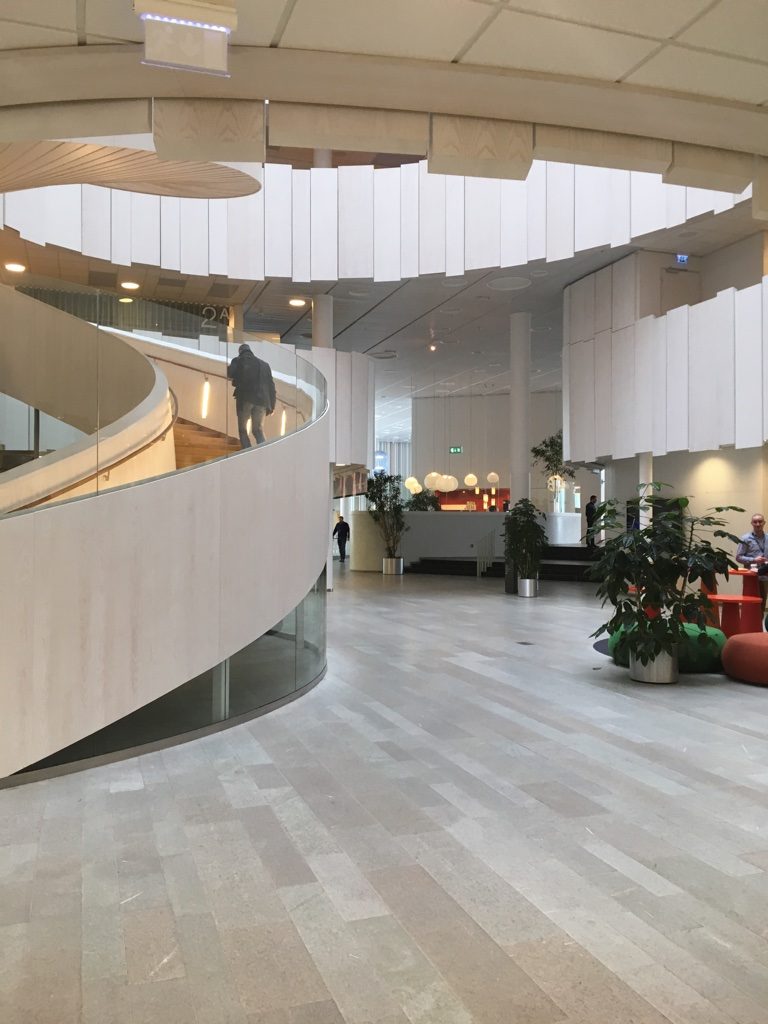 Address:  Torshamnsgatan 21
Station: (Subway) Kista station or (UL) Helenelund station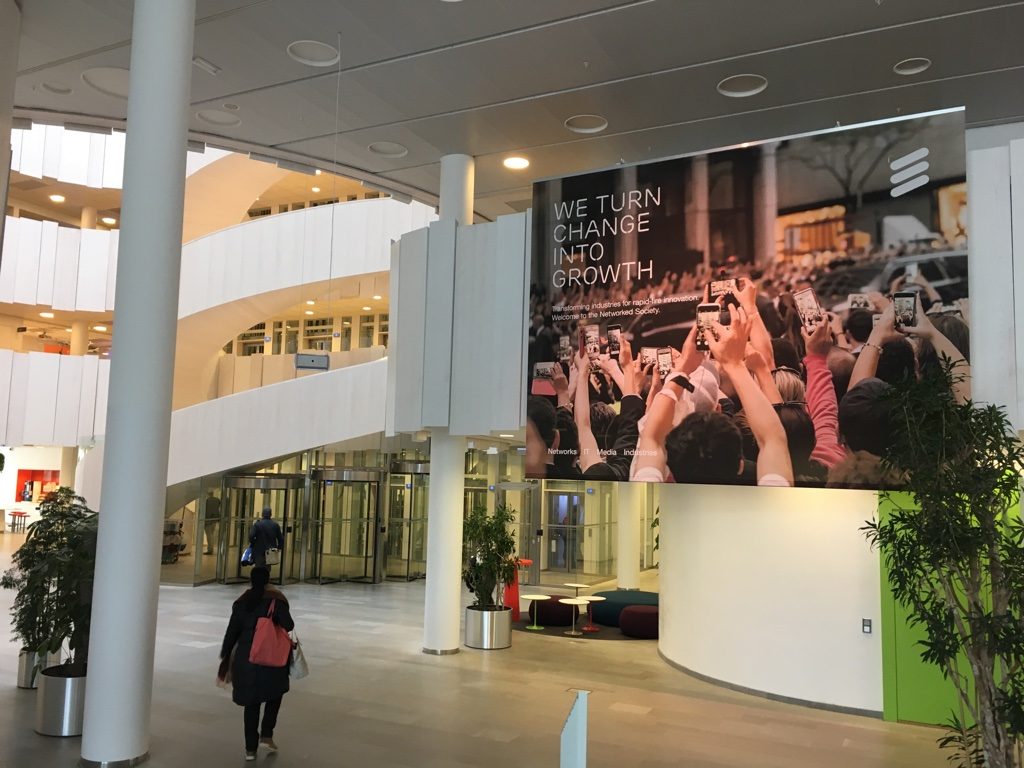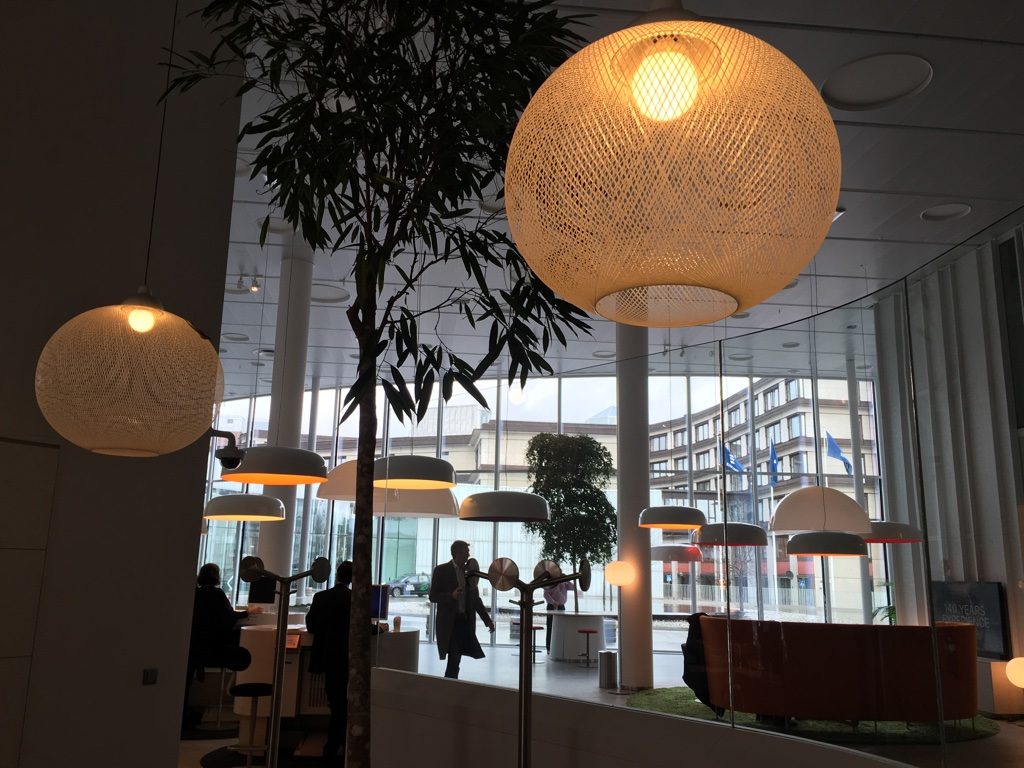 Ericsson Garage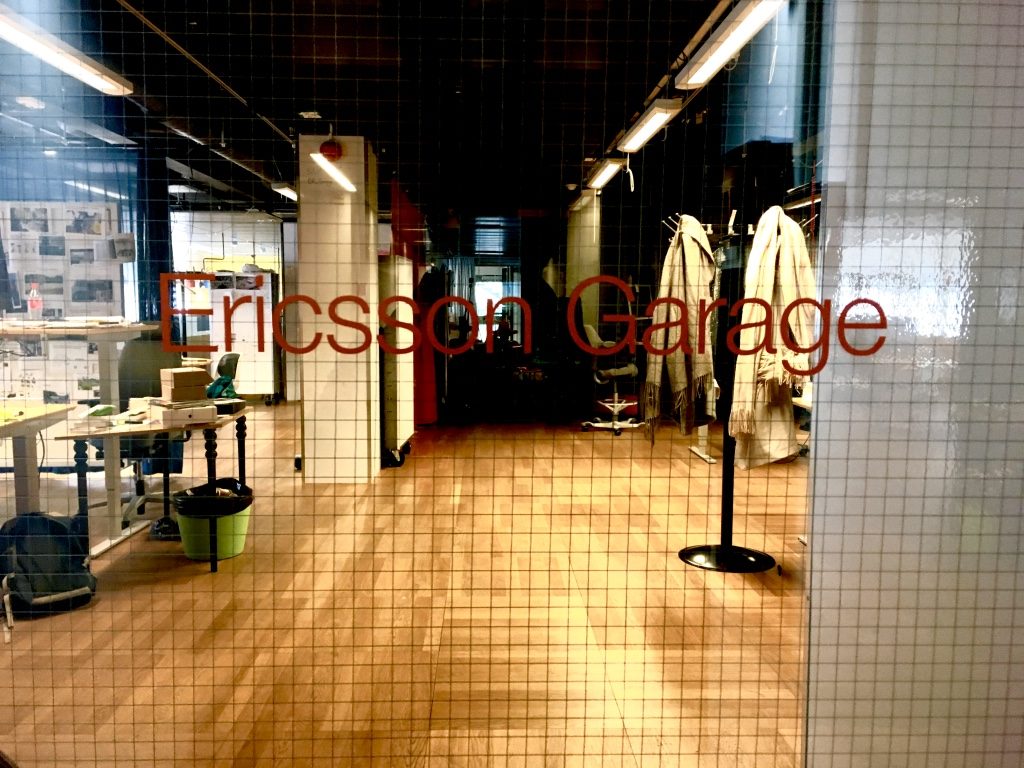 The Ericsson Garage is located on the 1st floor in the Torshamnsgatan 21 building. This place is an in-house incubator exploring opportunities and developing technology.
It seemed to be quite new and very stylish. I saw many employees working and having meetings in the open space.
"Inspired by Lean Startup Ericsson Garage work with short development cycles in close dialog with customers, end users and partners to learn and pivot fast to make solutions that fulfill actual customer needs. The results are considered opportunities for investment that are presented to managers in power to take investment decisions."
Unfortunately, only current Ericsson employees can apply there, but first a team which usually consists of 2 to 3 people presents their new ideas to the company. When they get accepted, they can work on the idea here in order to create technological innovations.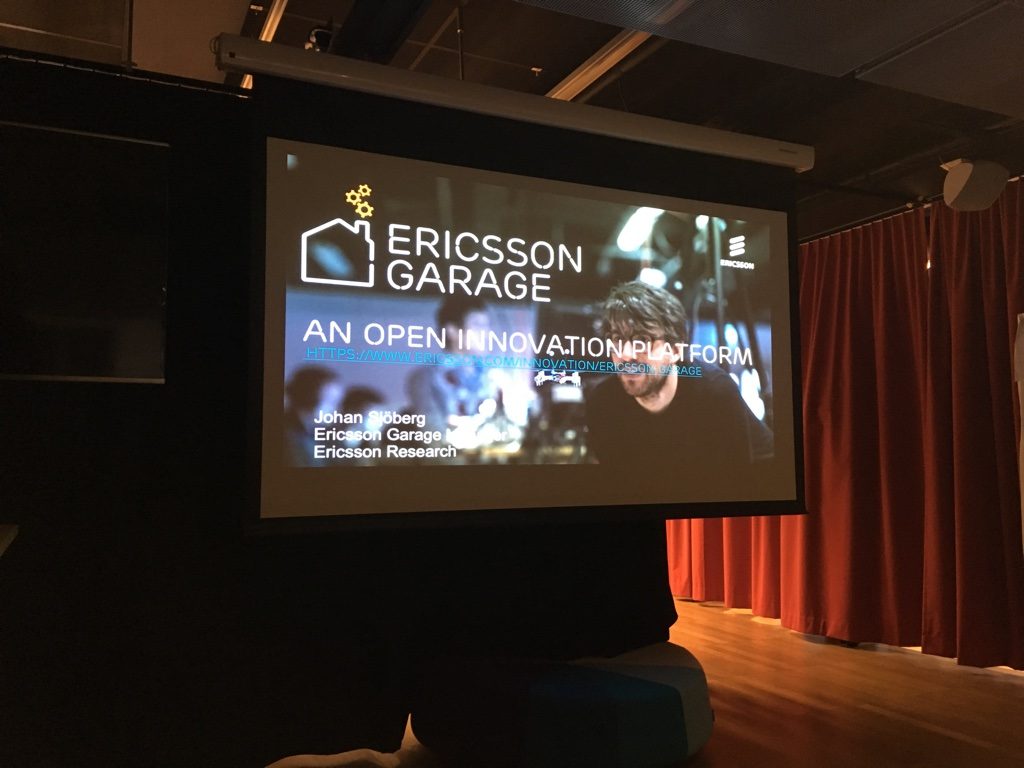 Mr. Johan Sjöberg, a manager, guided us and explained what Ericsson Garage is. Ericsson believes that innovations are what the future is built on and the development of an idea from opportunity into commercialization is inevitable in order for technology companies to stay competitive.
Therefore, for the purpose of encouraging their employees to tackle innovation projects, Ericsson Research created the Ericsson Garage.
The Garage is expected to act as an internal incubator for innovations in areas adjacent to current research and business. The main objective for Garage projects is to develop MVP (minimal viable products) that could be the foundation for future products or services.
Incubation Process
The Ericsson Garage projects work as startup project or company, adopting lean startup method. Once employees become the Garage project members, they leave their normal work and are able to move to the Garage facility to concentrate on the project. (Cool!)
They set up three phases
Opportunity Discovery

It is distilled to its core and a minimal viable product (MVP) is defined.
Ericsson internal and external partners will be identified.

Garage Entry Selection board

Approved projects will get the possibility to develop the MVP.

Demonstration of the outcome of the incubation to a senior management

The senior management board will advise on the next step for the innovation. It could be handed over to a business unit or another Ericsson organization, creating a spin out, licensing the technology, termination, or other stuff.
The lifetime of the project is usually 3 to 9 months. Just out of curiosity, I asked Mr. Sjöberg if a team is allowed to quit Ericsson and to bring their own incubation idea outside of Ericsson for new venture creation.
In this case, Ericsson would investigate whether the idea would compete against Ericsson's existing businesses. Depending on its level, there is a likelihood that employees can start up new businesses based on ideas incubated there.
You can check out on-going projects here. I hope that you will also get to see this tremendous innovation-creating environment. Thank you.
P.S   You can get free coffee or tea at Ericsson Garage!