You know? Japan has faced a severe shortage of labor.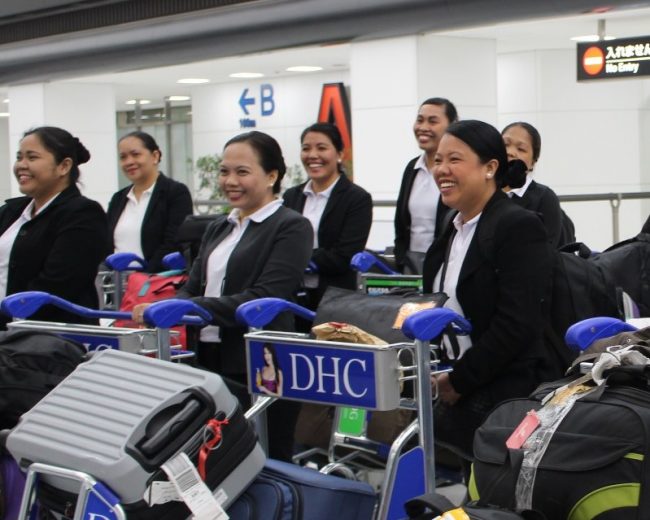 Photo: Kasane Nakamura
On October 10, Tokyo Shoko Research, Ltd, a Japanese credit rating agency, announced that the number of corporate bankruptcy increased to 4,220 (+ 0.1%) during the first half of the year in 2017 (April ~ September). 
The figure increased for the first time in 9 years.  The total liabilities were ¥ 2 trillion and  117.3 billion. The bankruptcy of Takata, an automotive parts company based in Japan, impacted a lot since its liabilities accounted for 70% (¥ 1 trillion and 502.4 billion).
However, what's crazy is that the number of companies that went bankrupt due to labor shortage increased dramatically, the rate was up 230 percentage points from the same time a year earlier.
In recent years, a large number of Japanese small and medium-sized enterprises have faced a severe shortage of labor and it can be expected to continue over the coming years.
The issue has become more complicated in various fields such as restaurant, construction, IT, hospital, etc. Therefore, Japanese companies have made desperate efforts to deal with it. Take housekeeping business for example …
Japan welcome Filipino housekeepers
25 Filipino women hired by a Japanese temporary employment agency came to Japan early this year in order to work as housekeepers in Kanagawa Prefecture, Japan.
Due to the increase in the number of double-income households, a demand for housekeeping service has increased significantly in Japan.
The service is also expected to support Japanese professional women divorcees and women who want to re-enter the workforce after having children.
However, labor shortages in the housekeeping industry have disturbed this and the government decided to deregulate the market for the purpose of increasing the participation of Japanese women in the workforce in 2015.
The 25 Filipino women were taught Japanese and the Japanese culture in the Philippines for two months prior before coming. They started working at Japanese families in March, 2017.
How much can you expect to earn?
Under the new program, foreign workers hired by Japanese companies providing housekeeping services are allowed to work in Tokyo, Kanagawa and Osaka to date.
These workers are also able to work in Japan for a maximum of three years and be paid the same wage as a Japanese citizen. The minimum wage in Japan is about $6.4/hour. Therefore, their monthly salaries are going to …
$6.4 × 8h × 25days = $1,280 ??
In the Philippines, the average salary is roughly $100 to $150 per month according to my Filipino friends. Therefore, it is 1.5 times higher, but it might not be enough to live in expensive cities such as Tokyo, Kanagawa and Osaka and to save money either.
Filipino women are very hard working in general and they usually send money to their families in order to support their parents and/or siblings. I hope that they will also enjoy their time in Japan.
I will continue to search for the information about if either the government or companies subsidize them for rent or other things.
Who will hire you?
Their prospective employers are cleaning companies and housekeeping service providers. According to The Japan Times, a Japanese major cleaning company Duskin will send four of the housekeepers to Kanagawa and four to Osaka, while Poppins, which offers child care, educational support services and nursing care, will send five to Kanagawa.
Bears, a housekeeping service provider, will dispatch a total of eight to the two areas, while the Pasona Inc., a Japanese multinational corporation that provides a variety of staffing services, including temporary staffing, recruiting, outplacement and outsourcing, will dispatch 25 to Kanagawa.
Moreover, Nichiigakkan, a major nursing care company, has already applied to hire 30 foreign housekeepers and started offering a similar service.
Foreign housekeepers must be at least 18 years old, have at least one year of work experience in housekeeping services and possess basic Japanese language skills. They also have to go through training for at least 200 hours.
Is the government going to expand the program?
The Japanese government is going to consider expanding the program nationwide eventually. I personally hope that it will be expanded to other types of jobs too. I believe that this program will benefit both Japanese people and foreign workers.
Nowadays, I could see a number of international people working at convenience stores, restaurants, factories, etc especially in big cities like Osaka inasmuch as Japanese people usually try to become white collar workers that can be offered relatively better perquisites.
In other words, it might be the best timing for international people who are looking for opportunities to work in Japan because we need more workers.
Ironically, the labor shortage issue might be able to turn Japan into a more diversified society.