What line of business will you be in?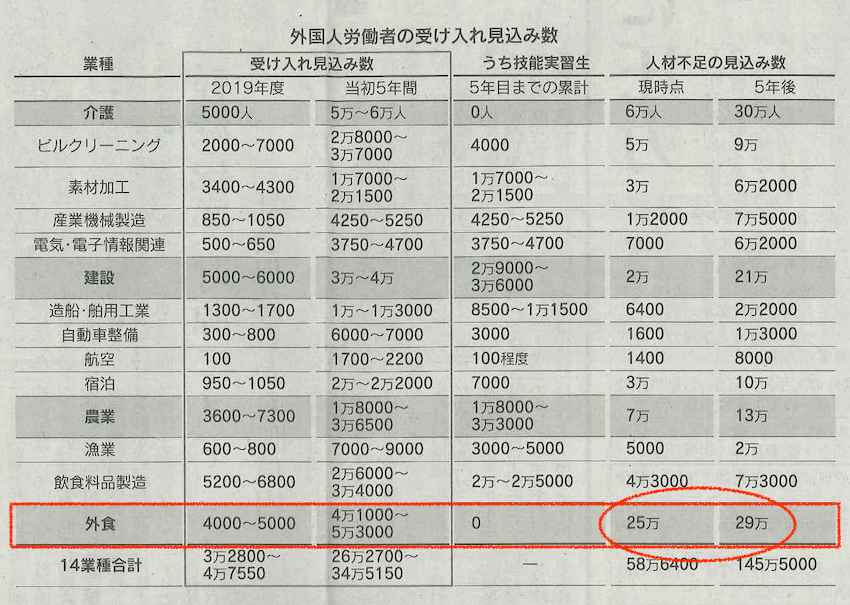 Japan started accepting foreign workers in order to compensate for labor shortages. As the population has declined, this issue is expected to become more severe.
Recently, a number of people from developing nations have contacted this website to get more information about what kind of business would give them better financial benefits.
Since there have been already tons of problems that troubled foreign workers, I cannot clarify it at this moment.
However, the prospective number of labor shortage can be shown as the government has announced it recently.
List of industries where labor shortage happens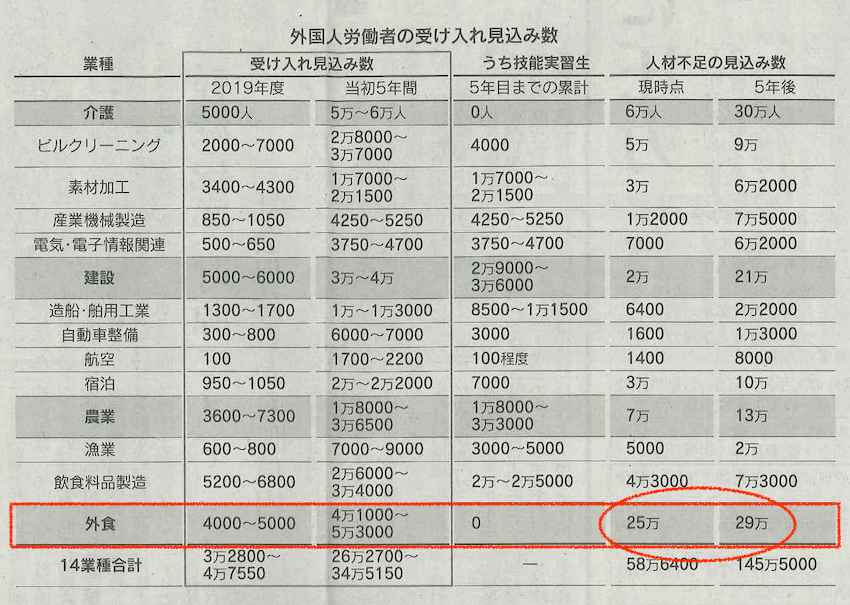 There are 14 sectors that are thought to be needing to accept overseas workers.
・Nursing Care
・Building Cleaning
・Processing(Raw Material)
・Manufacturing(Industrial machine)
・Electronics
・Construction
・Shipbuilding
・Car Maintenance
・Aviation
・Hotel
・Agriculture
・Fishing
・Food Production
・Restaurant



The prospective number of labor shortage in each industry are (Now/ in 5 years).
・Nursing Care (60,000/ 300,000)
・Building Cleaning (50,000/ 90,000)
・Processing(Raw Material) (30,000/ 62,000)
・Manufacturing(Industrial machine) (12,000/ 75,000)
・Electronics (7,000/ 62,000)
・Construction (20,000/ 210,000)
・Shipbuilding (6,400/ 22,000)
・Car Maintenance (1,600/ 13,000)
・Aviation (1,400/ 8,000)
・Hotel (30,000/ 100,000)
・Agriculture (70,000/ 130,000)
・Fishing (5,000/ 20,000)
・Food Production (43,000/ 73,000)
・Restaurant (250,000/ 290,000)
・Total (586,400/ 145,500)