The startup condition in Japan 2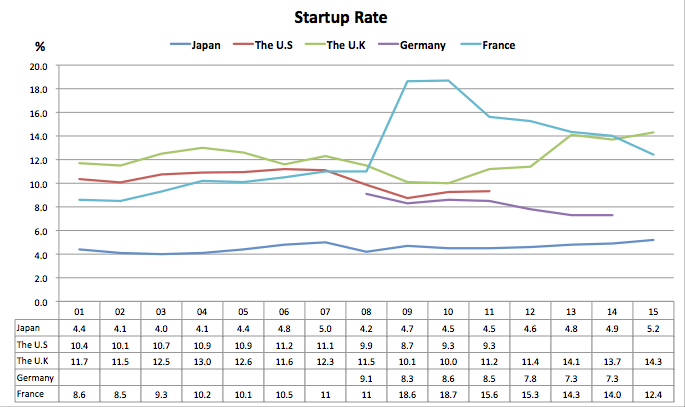 The Small and Medium Enterprise Agency released a new white paper regarding Japanese small and medium-sized enterprises in 2017.
It points out that the startup rate is still very low by international standards and fundamentally the rate of people who are indifferent to entrepreneurial activities is significantly high in Japan.
Even so, there are entrepreneurs in Japan as well as other countries and today let's take a look into Japanese entrepreneurs more.
Types of growth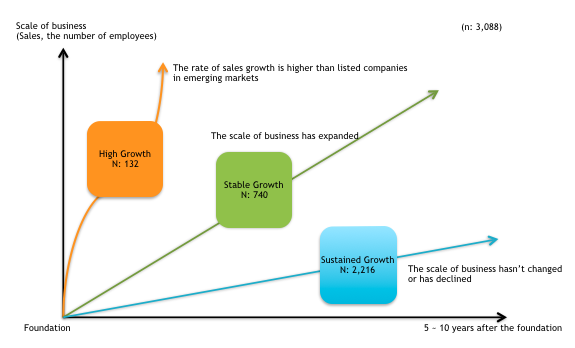 5~10-year-old Japanese startup companies can be classified into 3 types, high growth, stable growth and sustained growth according to the new white paper.
The proportion of types of industries
The overall trend is that service sectors account for a large proportion (25.4%). However, among high growth types of startup companies, the rates of manufacturing and construction industries are higher than other types.
Entrepreneurs' age distribution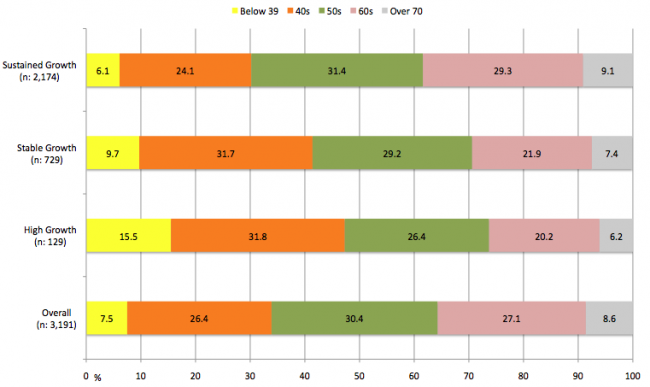 As for high growth type, below 39 and 40s account for 47.3%. This might show that young entrepreneurs tend to launch and carry out aggressive plans aimed at achieving high growth performances.
Entrepreneurial education programs that they took in the past
It can be clearly seen that entrepreneurs whose startups are categorized as high growth have taken more entrepreneurial education programs than entrepreneurs in other types.
In other words, the influence of entrepreneurial education on startup people is also large in Japan.
To be continued …